New Generation Schools in Cambodia: Aim and Focus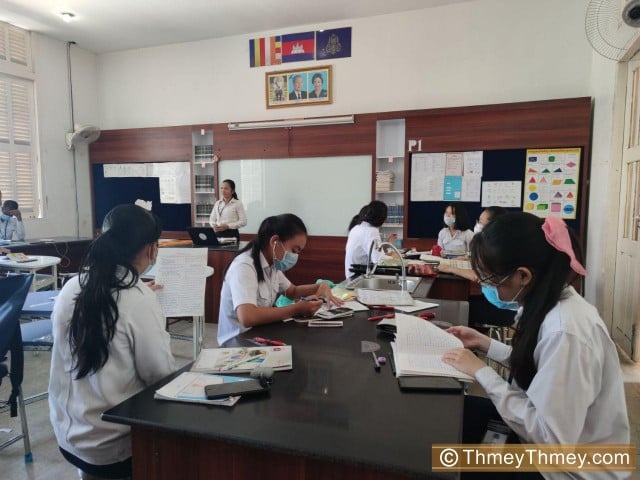 Khorry No
October 13, 2020 10:07 AM
Kampuchean Action to Promote Education (KAPE) is a large local non-profit organization which began operation in Cambodia in 1999. KAPE's projects have directly benefited up to 71,000 students from 165 schools in 13 provinces in the Kingdom (KAPE, 2020).
Notable among these projects is a piloting school reform from traditional to a so-called New Generation School (NGS) program which began in 2015 and is supported by the Ministry of Education, Youth, and Sport (MoEYS). The NGS program is aimed at preparing and producing Cambodian twenty-first century citizens through the provision of a high quality learning and teaching workforce (KAPE, 2020).
According to the policy guidelines by MoEYS, the goal of adopting the NGS program is to transform schools into "autonomous public schools, which receive high investment linked to new standards of accountability and governance as well as professional standards for 21st Century learning" (MoEYS, 2016, p.2).
The NGS program is currently applied in 11 school sites, including seven secondary and four primary schools (Donaher & Wu, 2020).
Aim of New Generation Schools
The enrolment rate of primary and low secondary learners with private schools in the capital increased by 30-50% while this trend also happened in the provincial schools (Bredenberg, 2014).
Bredenberg maintained that issues regarding instruction quality, teacher's career pathway, renumeration, and school accountability are questionable, and therefore the establishment of the NGS program is to provide a leading educational standard to students from all socioeconomic status (Bredenberg, 2014).
Moreover, the notion of the NGS program is to (1) develop a system and culture of highly qualified teachers and (2) provide a vigorous professional development activity to teachers, so that they will employ the trained knowledge and skills to innovate and develop their students' 21st century skills (Donaher & Wu, 2020; MoEYS, 2016). To achieve the program goals, the NGS program has focused on the following key elements.
Innovative Curriculum and Instructional Practices
To shape NGS's robust teaching and learning workforce, MoEYS laid out intensive policy guidelines such as restructuring curriculum; adapting materials use and the curriculums' aims regarding knowledge, skills, and attitude; creating e-lesson plans allowing for innovative lesson delivery; and increasing weekly teaching hours to 34 (primary students) and 40 (for secondary graders) (MoEYS, 2016).
Moreover, KAPE has run its own Pedagogical Research Center (PRC) co-supported by MoEYS. The center offers a Master of Education in Mentoring program.
Graduates from the program will be allocated to facilitate the teaching and learning process: they will act as classroom mentors to enrich teaching performance and students' learning outcomes (MoEYS, 2020b).
On the contrary, the practice of adding up more teaching hours to the traditional schools is problematic. As research has shown, the mentoring activity by school principals rarely happens in those school sites (No, 2020; Tao, Om, & Sot, 2018).
Technology and School Facilities
The provision of technology supplies such as the Internet connection, classroom projectors, printers and copiers, and teachers' laptops has been important to the NGS.
The modern schools are equipped with appurtenances such as meeting and training halls, libraries, school buildings, playgrounds, and laboratory classes.
These two core elements are believed to lead to better instructional performance. Donaher & Wu (2020) mentioned that the NGS integrated the technology application as a special feature that facilitates effective and efficient learning and teaching.
The use of modern school facilities does not only boost learning outcomes but also provides safe and secure learning and teaching environment (Mhapadi, Moniz, Mosso, & Sagun, 2020).
These technological infrastructure allows classroom participants to feel comfortable, and they may treat school like their second home (MoEYS, 2020a).
STEM and ICT Skills
The NGS does not just renovate the school infrastructure or facilities: it also restores learning infrastructure like knowledge and skills on science, technology, engineering and math (STEM) and information and communications technology (ICT) skills.
In the STEM areas, the students have been provided with extensive learning tasks on various subjects such as Mathematics, Physics, Chemistry, and Biology. Students' learning is supported through inquiry-based learning and problem-based learning.
They also learn through the integration of ICT skills during their classroom time (Donaher & Wu, 2020).
Also, MoEYS is optimistic about those graders that they can be the key future transformative agents who will help the country achieve its economic development goals of becoming an upper middle-income country by 2030 and a high-income country by 2050 (MoEYS, 2014; Ngin, 2018).
The practice of STEM and ICT skills may enable students to be active in their roles. At the same time, their knowledge and skills are developing, especially with regard to their cognitive competencies and critical thinking skills.
Teacher Professional Development Activities
Professional development plays a crucial role in enhancing teaching skills and advancing students' learning outcomes; therefore, teachers are able to participate in various professional development activities to improve their instructional performance (No, 2020).
Teachers at the NGS are assigned to involve in professional development activities to upskill their instruction. They frequently engage in study visits, mentoring, and professional learning community (PLC) (Donaher & Wu, 2020; MoEYS, 2019).
The program has adopted "study visits" by sending their selected teachers to do school visitation outside the province and in overseas countries, particularly Thailand.
The visits include classroom observation that allows them to pick up best teaching practice, classroom decoration, and technological knowledge. Bo, Seak, Sin, and Souk (2019) argued that study visits kept teachers' teaching practice up to date: they may compare and share their own practice with other teachers.
Oftentimes some teachers receive feedback and guidance from their principal or teacher mentors after classroom observation. Research has found that mentoring helped teachers to learn quickly and timely from classroom feedback (No, 2020; Tsybulsky & Muchnik-Rozanov, 2019).
The last professional development activity is PLC: it is a teacher-learning platform where they show up to share their teaching tips and techniques in fostering classroom achievement.
It has become the common practice at NGS (Bo et al., 2019; MoEYS, 2019), and it was an efficient professional development activity (Mundy, Howe, & Kupczynski, 2015).
Conclusion
In short, the quality of instruction in the NGS has significantly improved students' learning outcomes and school reputation. This improvement is made possible by modern school infrastructure such as the newly designed school buildings and playgrounds; the update of classroom materials; competent teachers and school principals, and teachers' improved knowledge and skills gained from training and other professional development activities.
Moreover, learners are immersed in various learning activities, especially in STEM subjects, which enable them to develop and enhance their knowledge and skills needed to pursue higher education or future careers.
Thus, the NGS program should be expanded to assist Cambodia in producing qualified human resources definitely needed to realize its development goals.
Khorry No is a teacher of English at Samech Choun Nath High School, Kampong Cham Province. He earned a Master of Education (MEd) from Royal University of Phnom Penh. He was a Literacy Facilitator at Room to Read Cambodia and a School Inspector at Provincial Office of Education, Youth, and Sport in Kampong Cham. He is also a reviewer for Cambodian Education Forum, an online publication platform dedicated to education-related topics.
This article was originally published by Cambodian Education Forum on October 07, 2020.
Related Articles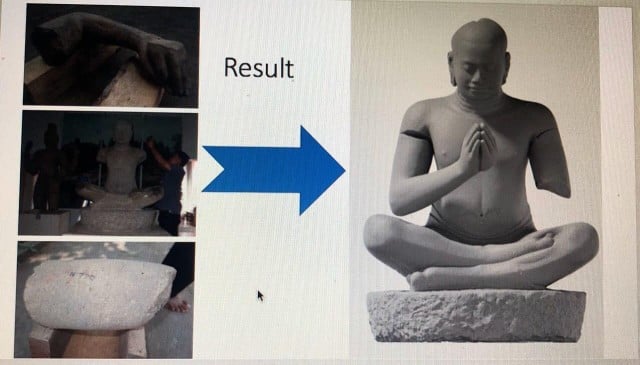 December 11, 2019 6:53 AM