New Indian Ambassador Presents her Credentials to King Norodom Sihamoni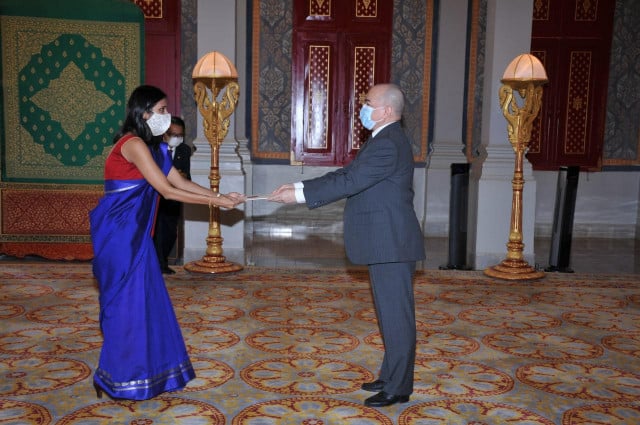 Sao Phal Niseiy
November 27, 2020 7:53 AM
As they speak of the enduring relations between the two countries
PHNOM PENH--Indian Ambassador Devyani Uttam Khobragade on Nov. 25 presented her credential letter to King Norodom Sihamoni.
During the audience, King Sihamoni recalled the long relationship between India and Cambodia that have been reflected in culture and religion, according to the Indian Embassy press release.

Speaking of the political and economic ties between the two countries, the king also mentioned India's contribution to heritage conservation in Cambodia including India's involvement in the restoration of Ta Prohm in the Angkor Archeological Park in Siem Reap Province.
Khobragade highlighted the significance of the bilateral relations. "She reiterated the abiding commitment to developing and strengthening the existing close, friendly ties and cooperation between the two countries," the press release read. She also pledged to take the two countries' longstanding friendship to a higher level of all fields of cooperation.
India and Cambodia formally established diplomatic relations in 1952. Indian Prime Minister Jawaharlal Nehru visited Cambodia in 1954, the country having declared its independence the previous year.



The two countries enjoyed friendly relations until 1975 when ties were cut during the Khmer Rouge regime. Relations resumed in 1981 with India becoming the first country to recognize the Phnom Penh government of the People's Republic of Kampuchea led by Heng Samrin.
Khobragade has previously been posted in Indian diplomatic missions in Berlin, Islamabad, Rome and New York City.
In 2013, she caused a minor diplomatic incident between the United States and India when she was accused in New York City of visa fraud and making false statements in connection with what was considered in the United States as her ill treatment of her Indian maid.
Related Articles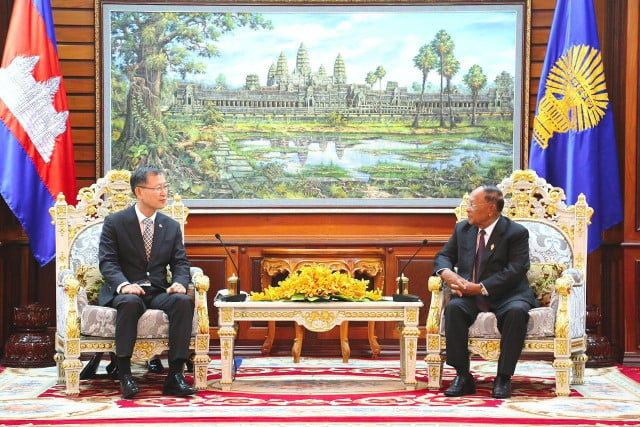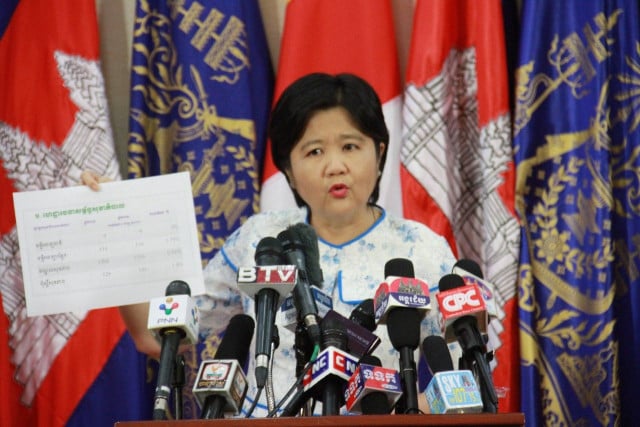 January 23, 2020 12:23 PM