New Investment Projects Unlikely to Yield Benefits for at Least Six Months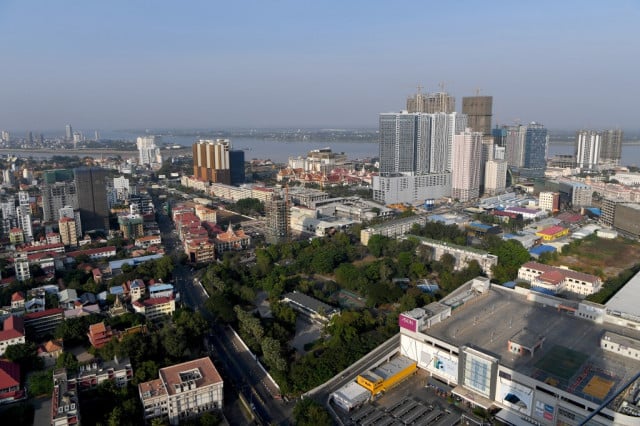 Sao Phal Niseiy
July 8, 2020 11:21 AM
As the Ministry of Land Management touts new investment projects as a sign of recovery for the real estate sector, experts warn that normality is still a long way away.

PHNOM PENH--The Ministry of Land Management, Urban Planning and Construction has reported a surge in the registration of construction projects over the past six months. This, the ministry hopes, indicates a potential return to normality for the real estate and construction sectors following fears that the Coronavirus Disease 2019 (COVID-19) pandemic would seriously disrupt the industry.

According to the Land Management Ministry's figure, over the first six-month period of 2020, some 2,522 construction projects were approved, garnering roughly $3.84 billion in investment—this represents a 13 percent increase compared with the same period in 2019. The ministry said that of the new projects, 2,097 are related to housing, 220 include trade building facilities, 45 are factories and 19 are hotels—the rest made up a mix of luxury condos and gated communities known as boreys.

While the government is keen to present the investments as a sign that the market is bouncing back, a real estate expert argued that it remains to be seen whether the projects registered will be executed.

"Mostly, the report records the official registration of projects, which doesn't automatically reflect an increase in actual investment in real estate sector," said Chrek Soknim, president of Cambodian Valuers and Estate Agents Association. "Thus, it takes time to see if all projects will be implemented, and then we can talk about a growth."

However, Soknim said that there has been increasing number of investors seeking to resume property transactions over the past two months.

"Domestically, the real estate sector has actually performed as usual during the pandemic, but there was just slow progress with small transactions," he said.

"Since May 2020 we noticed more investors have begun to seek property purchases and sales, so from now on transactions will continue growing," said Soknim, adding that he expects things to return to normal soon.

No Benefits Seen Yet

Chheng Kimlong, director of Center for Governance Innovation and Democracy at the Asian Vision Institute, said that the figures of estimated capital investment could at least demonstrate investors' commitment to Cambodia's post-pandemic times, even though these are not actual investments yet.

"It is a commitment made by investors, but this also can indicate that property investors look at Cambodia's economic potential in post-COVID-19 times as they may have confidence in the country's economic sector," Kimlong said, adding that this is due to the fact that they perceive good practices in Cambodian investment law as well as its expedient investment condition.

Construction, tourism and manufacturing for export remain the core engines of Cambodia's economic growth, together accounting for more than 70 percent of gross domestic product. However, these sectors have been hit hard by the COVID-19 pandemic. In late May, the World Bank (WB) released a report which estimates that Cambodia's economy in 2020 is expected to register its slowest growth since 1994, contracting by between -1 percent and -2.9 percent due to the virus. The government figures are only slightly more optimistic, forecasting economic shrinkage of up to -1.9 percent. Meanwhile the Asian Development Bank projects a far bleaker year for Cambodia, predicting the economy will shrink by -5.5 percent.

When asked if the increasing investment in real estate will have a positive effect on the country's crippled economic growth, Kimlong explained that any benefits of this won't be realized for at least six months.

"I think this increasing capital investment will probably have positive impact on the country's growth, but it will be between six months to one year. It is because from now to the next six months, the pandemic still creates uncertainty and can also be prolonged, relentlessly wreaking economic havoc for the whole world," he said.

"So, we will see the economy bounce back after six months at least," he added.

Waiting for Chinese Investors to Return

Even though Cambodia has seen a slower inflow of foreign investment into the property sector as the international market has remained stagnant, hope remains high that foreign investors—especially Chinese—will soon come back to develop more property.

Kimlong noted that foreign investors, particularly Chinese investors, will soon come back due to the fact that they have already made substantial investments in Cambodia's construction and real estate sectors.

"Actually, Chinese capital has already been significantly injected in the country's poperty sector, and it accounts for a large chunk of the total capital investments too," Kimlong said.

Kimlong explained that Chinese investors will need to keep projects going in order to repay the loans that they have taken out from state-owned banks in China, as well as paying back the interest.

"On top of that, they still have interest in our country's market," he said, adding that the return of Chinese investors will contribute to the country's recovery.

China is Cambodia's largest foreign investor with a total amount of $7.9 billion in investment from 2016 to August 2019. The Chinese investment funds have been infused into various sectors ranging from energy to infrastructure development to telecommunication and to real estate and construction.

As pandemic related curbs have been eased, Chinese investors and workers have gradually returned to Cambodia over the past couple months especially to Preah Sihanouk province. According to Preah Sihanouk provincial administration, between May 23 and June 13, more than 1,000 Chinese investors arrived in the province via direct flights.

Besides the Chinese, Soknim is optimistic that other foreign investors will return to seek investment opportunities soon. "I think we will possibly see a return of foreign investors shortly not only Chinese but also Japanese, the US and from ASEAN countries to invest in Cambodia's property market once the pandemic gets fully controlled," Soknim said.

This is because, he argued, the country provides higher returns for property investment compared to other ASEAN countries and also flexible conditions for foreign investors.
Related Articles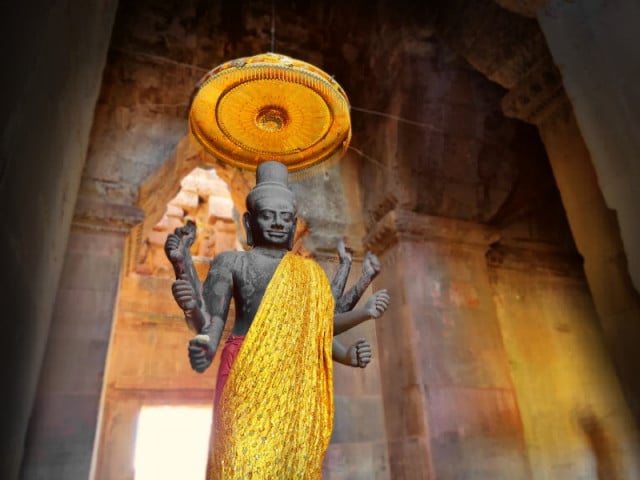 December 30, 2021 12:02 PM