New Landfill Sites Open in Kep and Kampot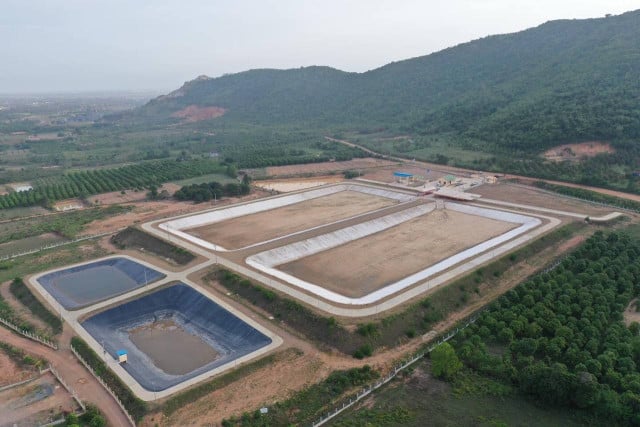 PHNOM PENH – Two landfills were inaugurated on May 30 in Kampot and Kep provinces, with a 20-year anticipated lifetime.
Kampot's landfill is located in Thmey village, Thmey commune, in Teuk Chhou district, and covers a total area of 8.77 hectares. The facility is divided into two pits.
The construction cost $3.37 million and was financed by a loan from the Asian Development Bank under the Second Greater Mekong Subregion (GMS) Corridor Towns Development Project, according to the Ministry of Public Works and Transport.
The landfill can store around 348,400 cubic meters of waste and is expected to have the capacity to store rubbish from the entire province for the next 20 years.
The Kep province landfill covers a total area of 14 hectares and is located in Damnak Chang'aeur village, Prey Thom commune. The landfill has four pits, which can hold around 600,000 cubic meters of waste.
It took $10.7 million to be built and was also financed thanks to a loan from the Asian Development Bank under the "Greater Mekong Subregion Tourism Infrastructure for Inclusive Growth" Project.
The project took about five years to complete, Kep Governor Som Piseth told Cambodianess on May 31.
Based on the storage capacity, the landfill will be able to receive waste from the whole province of Kep for the next 20 years, even when considering the trash produced by the many restaurants, hotels, guesthouses and markets in Kep city and nearby rural areas.
Piseth said the province produces on average around 50 metric tons of waste every day. But that quantity can go up to 100 metric tons during holidays or prolonged weekends, when the province's population surges as the coastal province is a holiday destination for many Cambodians.
In the new landfill, waste will be divided into several categories, including recyclable waste, plastics, glass and household waste.
"Having proper landfills with high technical standards is a contribution to enhancing living quality and welfare of the local people and those living around the areas, especially reducing problems related to health, pollution, and the environment," the Public Works Ministry said on May 30.
In 2022, seven provinces – Preah Sihanouk, Kep, Kampot, Kampong Chhnang, Pursat, Battambang and Kampong Thom – had proper landfill sites according to Environment Ministry Spokesperson Neth Pheaktra.
Another eight sites are planned to be built in Kandal, Kampong Speu, Siem Reap, Kampong Cham, Svay Rieng, Poi Pet, and Koh Kong provinces, as well as the city of Bavet, the spokesperson told Cambodianess in November of 2022.
Related Articles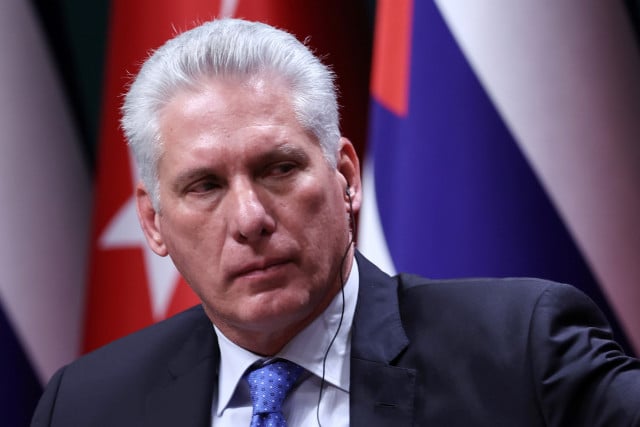 November 27, 2022 8:56 AM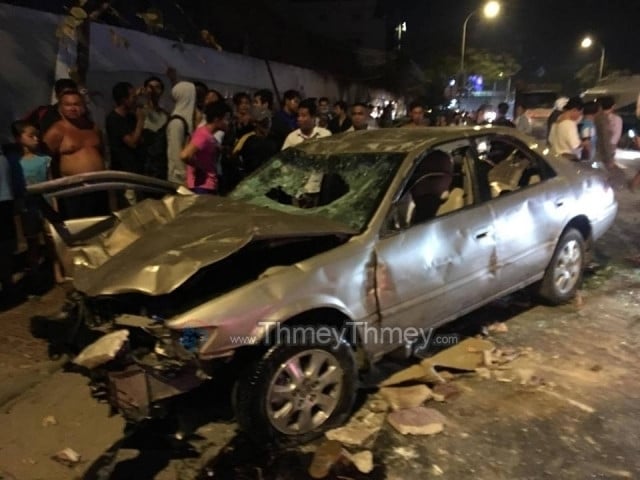 January 21, 2020 12:23 PM