New Political Party on Horizon as ex-CNRP Members Request Rehabilitation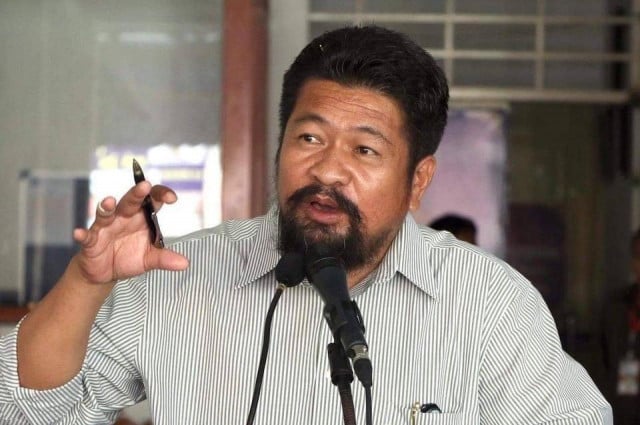 Mao Sopha & Phoung Vantha
August 31, 2020 12:32 PM
While offering no guarantee about the formation of a new party, Ou Chanrath—former CNRP lawmaker—seeks to take on Prime Minister Hun Sen's de-facto one-party state.
PHNOM PENH--A new political party may be gracing the halls of power in Cambodia as former members of the Supreme Court-dissolved Cambodia National Rescue Party (CNRP) request for their bans to be lifted on entering political life.
Ou Chanrath, a former CNRP lawmaker recently granted political rehabilitation from the government in March 2019, will propose the founding of a new party idea with other ex-CNRP officials.
"Maybe I'm a starter, as it seems that no-one else will come out to explain that yet," he said. "I would just like to say that I have had thoughts, discussions and am seriously considering participating in the election."
Chanrath continued that he could not give 100 percent certainty about a new party yet because he continues to discuss with his team who are currently studying and evaluating whether forming a new party is possible or not.
He explained that if there are enough forces to contest the next election with the participation and support of the former opposition party, his new party would emerge. But likewise on the contrary, without sufficient support to compete, he would not form a new party.
"We are doing that and checking at some grassroots levels to see if it is possible," he said.
He could not confirm the possible name of the potential new party or who he has spoken with about this yet, but revealed that he had approached Son Chhay—one of the highest ranking former CNRP members—among others.
"Commune and Sangkat [council] elections are very important in a democracy," he said. "So if we want to do that, we have to think about what our participation in the election of local officials will look like."
He said that neither the ruling party nor the opposition has a clear position on resolving the political crisis, despite the help of the international community. The inability of both political parties is another reason why he wants to form a new party.
Since the CNRP was dissolved, three new parties have been formed by its former members or their family members. They are the Khmer Conservatism Party by Real Camerin, the Cambodian Nation Love Party, Chiv Kata and Kang Kimhak are the co-founders and Khmer Will Party by Kong Monika, and his father, Kong Korm—a former top adviser to the CNRP.
Recently, former opposition lawmaker of CNRP Son Chhay has submitted a request to the Interior Ministry to lift the five-year ban imposed on him as a CNRP politician that he was handed by the government in 2017 so that he could regain his rights to be active in politics.
There were 12 people had requested political rehabilitation out of the 118 former CNRP senior officials.
Former CNRP deputy president Mu Sochua, who is living in exile, said in a video posted on her official Facebook page that the Supreme Court dissolved CNRP in November 2017 and banned 118 of its members from politics which violated political rights stated in the Cambodia constitution.
She questioned why these 118 should need to seek political rehabilitation since they have done nothing illegal and remain innocent, she said.
Related Articles