NGOs Decry Mondulkiri Land Grabs, Call for End to Culture of Impunity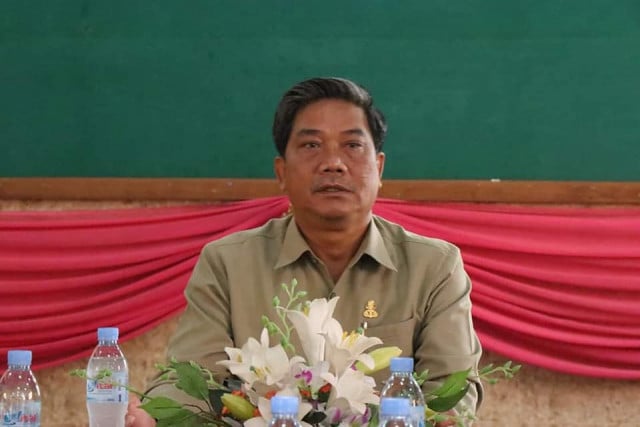 Phoung Vantha
October 7, 2020 6:56 AM
A number of officials in Mondulkiri Province face overly light punishments for their roles in land grabs, but NGOs have called for an end to the impunity of government officials who commit crimes.
PHNOM PENH--The government has, on Oct. 7, been accused of double-standards by prominent local NGOs after a number of officials in Mondulkiri Province faced light punishments for their roles in a series of land grabs. This culture of impunity, the NGOs said, needs to end.
Chak Sopheap, executive director of the Cambodian Center for Human Rights (CCHR) said she questioned the double-standards when it came to applying the law to ordinary people and government officials. This, she added, does not reflect the rule of law.
She noted that ordinary Cambodian citizens who have been accused of encroaching on state land or encroaching on forest land are arrested and face prison sentences, although in most cases the community has lived on the land for a long time. But government officials only receive administrative punishments, re-education or are moved to another position—at best, they are removed from their positions.
As a recent case related to land grabbing in Mondulkiri Province highlighted, those found guilty included a senator, a two-star police officer and a district chief all of whom now face administrative punishments and new positions within the government.
Ministry of Interior Sar Kheng asked Senate president Say Chhum to educate Noy Sron—the senator involved in encroaching on protected areas in Mondulkiri Province—on the errors of his ways.
Sron asked for forgiveness for his past mistakes and in a letter submitted to the Council of Ministers, Sron promised he would "learn and practice following Samdech's wisdom for the rest of my life."
Similarly, formerly the governor of Kaoh Nheaek District in Mondulkiri Province Sin Vanvuth was also found to be implicated in the illegal encroachment of state land. However, rather than face jail or criminal charges as any other citizen would, Vanvuth has been handed a new position within the Ministry of Interior.
It remains unclear what Vanvuth's new role consists of, but it is widely regarded as a demotion.
CCHR's Sopheap questioned why punishment for public officials ends at re-education.
"What is the implementation of the law that the state claims or does the law apply only to citizens and not for officials who implement the official law?" she asked.
She added that the government's measures to end the practice of land grabs by officials had not been effective and that the perpetrators still dare to commit these crimes. She warned that this undermines public trust and will hamper any efforts at reforms.
Sopheap urged the government to end this culture of impunity.
Meanwhile, representative of human rights group ADHOC Pen Bunna, said that it is not enough for the government to transfer officials who commit serious crimes like the illegal encroachment of protected areas.
Bunna went on to say that the theft of state land is systemic, with land grabs, corruption, illegal logging and illegal encroachment all increasing throughout Mondulkiri Province, not just in Kaoh Nheak District.
Meas Pros, a spokesperson for the Mondulkiri Provincial Court said on Oct. 6 that the court had detained Two-Star Major-General Pov Sothearan, the deputy director of the Land Border Police Department, as well as a border policeman, a cadastral officer and a journalist over their involvement in illegal land encroachments.
Related Articles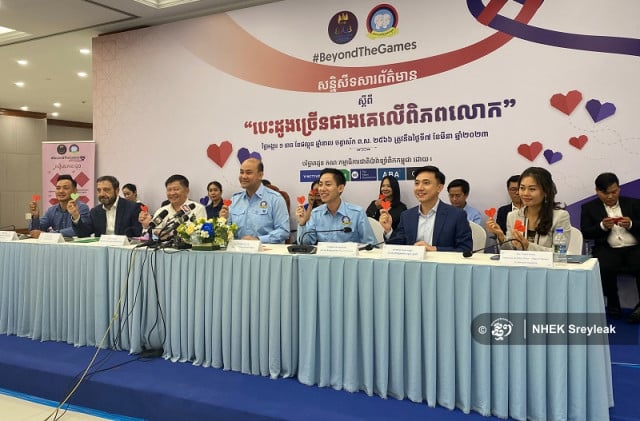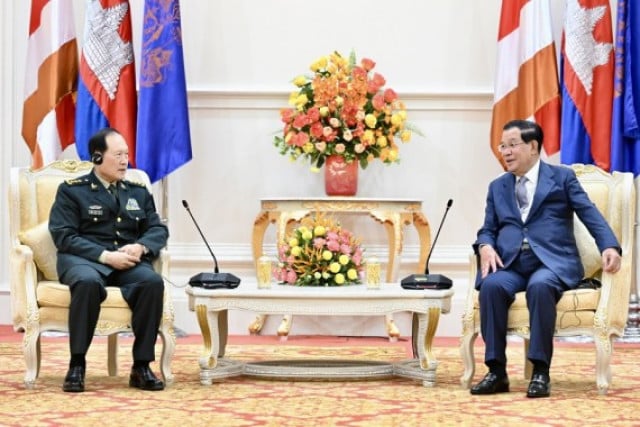 November 21, 2022 11:25 AM