Nine Parties Won Commune Council Seats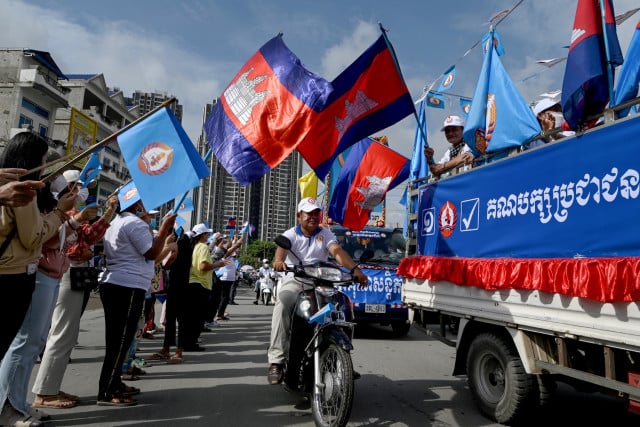 CPP takes lion's share of positions
PHNOM PENH – Nine out of 17 parties which took part in the June 5 commune elections won seats. Out of 11,622 seats in 1,652 communes, the Cambodian People's Party won 9,376 seats, while the Candlelight Party took 2,198.
FUNCINPEC came in third with 19 seats, followed by the Khmer National United Party with 13. The Grassroots Democratic Party won six and the Cambodia National Love Party won five.
The Cambodian Youth Party won three. The Kampucheaniyum Party and the Beehive Social Democratic Party won one each.
Asked how many women had been elected, NEC spokesperson Hang Putea said the NEC did not have a list yet but the number would be published with the official results on June 26.
Nearly 7.4 million people or 80.32 percent went to cast their votes, while more than 7.2 million valid ballots and 160,000 invalid ballots were cast, according to NEC.
After the election, there was praise about the procedures from some parties but others were critical, saying the process had not improved in every respect.
The Candlelight Party (CLP) alleged that its observers were threatened and said the election was not free nor fair, leading to legal complaints.
The CPP and NEC sued the vice president of CLP Son Chhay for public defamation.
Related Articles