No Foreign Military Base Will Be Allowed on its Soil, Cambodia Says at the 15th East Asia Summit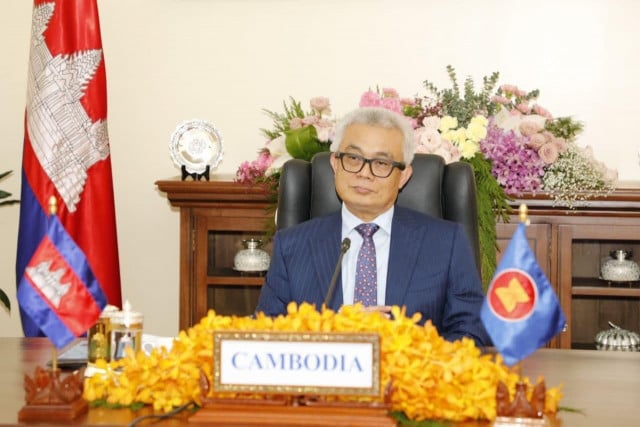 Phoung Vantha
November 15, 2020 10:46 AM
This comes as satellite images show a second facility built with US funds being razed at the Ream Naval Base
PHNOM PENH--Cambodia on Nov. 14 dismissed the United States' concerns that a foreign-country military would be allowed to use its Ream Naval Base, saying that such allegations could gravely undermine trust and sow discord between Cambodia and countries in the region.
Speaking during the 15th East Asia Summit held via video conferencing due to the pandemic, Economy and Finance Minister Aun Pornmoniroth said that Cambodia does not have and will never have a foreign military base on its territory.
"I want to reaffirm that the Royal Government of Cambodia firmly adheres to the principle of independence and neutrality enshrined in the Constitution of the Kingdom of Cambodia, which strictly forbids the presence of any foreign military base in Cambodia," he said.
Pornmoniroth's comments came as US National Security Advisor Robert O'Brien had voiced concern during the summit regarding Cambodia's plans to host a foreign navy and its personnel at the Ream Naval Base on the Gulf of Thailand,
"The foreign naval presence in Cambodia would undermine the process of peaceful settlement of disputes, the promotion of maritime safety and security, and freedom of navigation and overflight in the region," O'Brien said on Nov. 14.
Pornmoniroth said that, as a sovereign and independent nation with full territorial integrity, under the rule of a legitimate government and with rights equal to those of other nations in the region and around the world, Cambodia has a full and inalienable right to improve its naval base, port or shipping facilities to meet today's needs and this, in accordance with its constitution.
"It is precisely for this reason that our Maritime Centre at Ream Naval Base has to be relocated to a new site but still within the same project area," Pornmoniroth said. "As for closing it down as alleged, my prime minister has invited all interested foreign friends to contribute funding to the center. We welcome assistance and continued assistance from the USA, Australia, ROK [Republic of Korea], China and others, as long as this does not prevent us from exercising our sovereign right."
On Nov. 9, satellite images published by the US firm Maxar revealed that a second facility, which had been built with US funding at the Ream Naval Base, had been demolished. The Preah Sihanouk Province naval facility has become the object of suspicion among US politicians who fear that Chinese development projects in the area could be used as a strategic outpost for the Chinese armed forces.
On Nov. 10, National Defense Minister Tea Banh said that the demolition of the old buildings at Ream Naval Base was not for any other purpose than redesigning and expanding the facility. The government's goal is to create a new, modern, spacious building that will be easier and more efficient to operate, he said.
Related Articles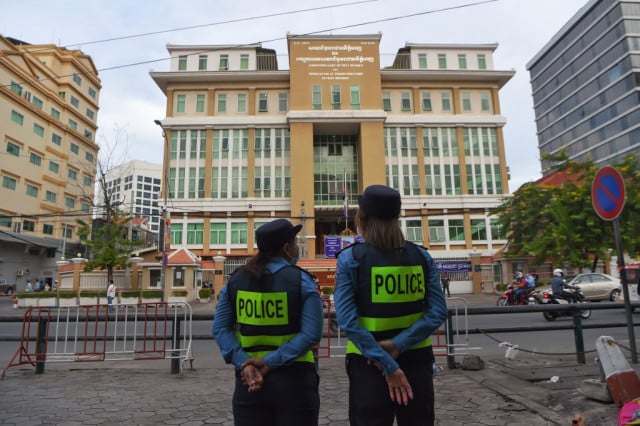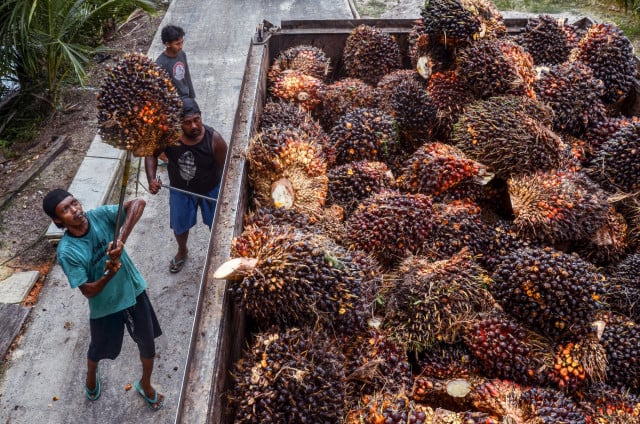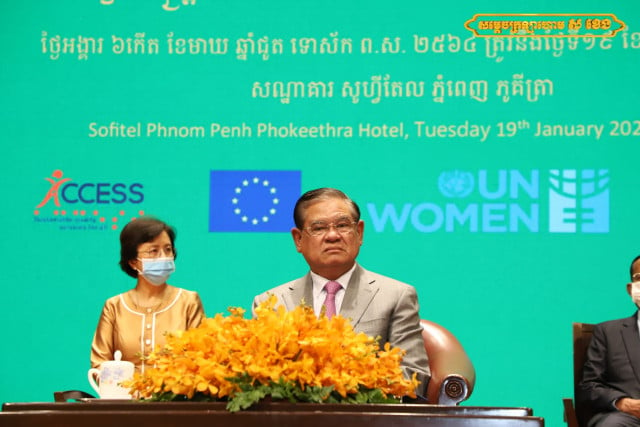 January 19, 2021 10:38 AM