No New Case of COVID-19 Identified in Cambodia over the last Few Days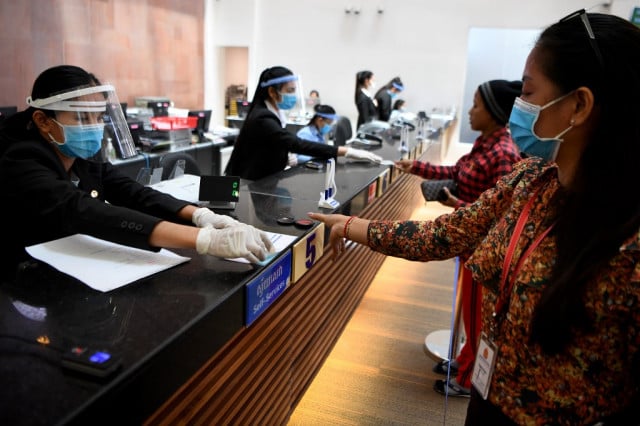 Sao Phal Niseiy
April 5, 2020 4:20 AM
The Ministry of Health only had a recovery to report in its last update
PHMOM PENH—For the second day in a row this month, the Ministry of Health reported no new case of the Coronavirus Disease 2019 (COVID-19) Sunday morning (April 5).
"As of 7 am on Sunday, there was no new identified [case] in Cambodia…while another patient has recovered," said Or Vandine, spokesperson for the Ministry of Health, in a press release.
The recovered patient is a 62-year-old Malaysian missionary who lives in Kang Meas District in Kompong Cham Province, Vandine said. The patient was discharged after testing negative two times for the virus, she added.
With 114 COVID-19 cases identified in the country since the start of the pandemic, the latest recovery brings to 50 the number of patients who have been cured. Only 64 infected patients remain hospitalized.
More than 1.2 million cases of COVID-19 have been confirmed globally while the death toll has nearly reached 65,000, according to the Johns Hopkins University's Center for Systems Science and Engineering.
The infection slowdown in Cambodia and some other countries is seen as a sign that the efforts to contain the spread of the virus might be working. However, the World Health Organization (WHO) has warned against early relaxation of the restriction measures.
On April 3, WHO Director General Tedros Adhanom Ghebreyesus said that countries rushing to remove quarantine restrictions risk, he said, an "even more severe and prolonged" economic downturn.
"Ultimately the best way for countries to end restrictions and ease their economic effects is to attack the virus," he said.
Related Articles