No New COVID-19 Case Is Identified in Cambodia for Nearly Four Weeks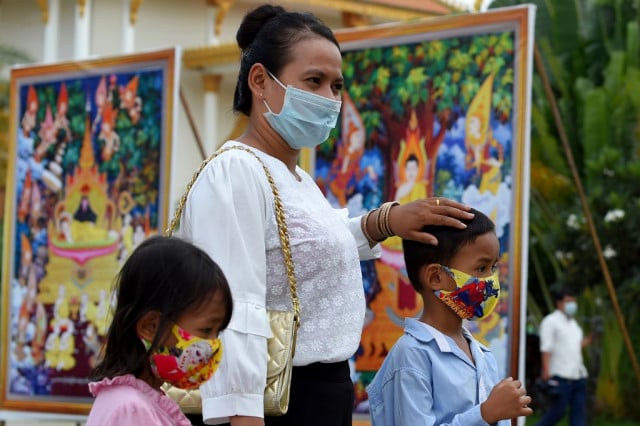 Sao Phal Niseiy
May 9, 2020 5:03 AM
South Korea donates supplies to national hospitals designated for coronavirus treatment
PHNOM PENH—The Cambodian health authorities Saturday morning (May 9) reported no new Novel Coronavirus (COVID-19) case for the 27th consecutive day.
"As of Saturday (May 9) there are no new recoveries from or infection cases of COVID-19," said Or Vandine, spokesperson for the Ministry of Health.
Since the first case of coronavirus was identified last December, 122 cases of COVID-19 have been reported by the health authorities. Among them, there only are two remaining active cases.
On May 8, the ministry explained why these two patients have experienced slow recoveries. According to Vandine, the 75-year-old man has underlying health condition while the 36-year-old woman has experienced mental illness.
The coronavirus has claimed no life in the country.
Although Cambodia has identified no new COVID-19 infection for nearly a month, the authorities have warned of possible second wave of infections, repeatedly calling on people to keep good personal hygiene and maintain social distancing.
By Saturday morning, the number of COVID-19 confirmed cases stood at 3.9 million worldwide according to the Johns Hopkins University's Coronavirus Resource Center. The number of deaths due to the disease was over 270,000 persons.
South Korea donates medical supply to support Cambodia's fight against COVID-19
As Cambodia maintains measures to curb the spread of the coronavirus, many of its development partners continue to offer their support in funding and medical supplies. The latest one to do so is South Korea.
On Friday (May 8), the South Korean development agency donated essential materials to two Cambodian national hospitals—the Khmer Soviet Friendship Hospital and the National Pediatric Hospital—to support their efforts to provide an effective response to the disease.
The donations, which are from the Korea International Cooperation Agency (KOICA) and the Cambodia-Korea Alumni Association according a KOICA's Facebook post, include around 120,000 pieces of surgical masks, 4,500 pieces of N95 masks, 2,000 units of hand sanitizers as well as energy drinks.
Related Articles