No New COVID-19 Cases for Five Days as 13 Patients Recover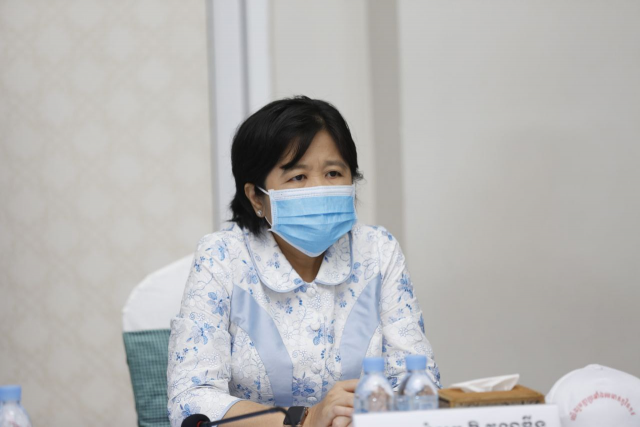 Torn Chanritheara
August 19, 2020 4:57 AM
Health Ministry maintains it has been "transparent" over pandemic handling and dismisses UCA report as "fake news" while marking fifth consecutive day of no new cases.

PHNOM PENH--The Ministry of Health on Wednesday (Aug. 19) again reported no new confirmed cases of Coronavirus Disease 2019 (COVID-19) in Cambodia, marking the fifth consecutive day with no official new cases of the virus. Meanwhile a further 13 patients have made full recoveries and have been discharged from hospital.

According to ministry's statement, among the 13 who recovered, six are Cambodian and another seven are Chinese. They all tested negative twice and were allowed to leave Chak Angre Hospital in Phnom Penh.

This brings the number of active COVID-19 cases down to 22, the statement added.

Of the 273 cases identified since the pandemic began, 251 of those have recovered and no deaths have been linked to the virus as of Aug. 19, 2020.

Meanwhile, Ministry of Health also dismissed as fake news a report on Aug 17 by UCA News that claimed the ministry had lost track of six Chinese nationals who reportedly tested positive for the virus.

"The Ministry of Health is concerned about the case of six Chinese nationals who tested positive for COVID-19 and the Chinese Embassy in Cambodia urges that it not be included in the ministry's daily reports to the public," the report stated.

In statement on Aug 18 on the Health Ministry's Facebook page, spokesperson Or Vandine said that such a report was false and that the ministry always releases reports on any confirmed cases without hiding any information and with transparency.

Earlier this month the US Embassy in Phnom Penh released a statement via their official Facebook page clarifying information regarding the health of newly arrived diplomats after local media wrongly asserted the embassy housed COVID-19 patients.

Vandine went on to say that the six Chinese nationals arrived at Phnom Penh International Airport on July 23 and were transferred to Chak Angre Hospital for isolation. She added that their test results were not cleared and their second tests were arranged on July 26 with cooperation with Chinese Embassy. The results provided by Pasteur Institute showed they were not infected, she said.

The statement said that the third tests were conducted again on July 27 and all came back negative so the six were allowed to leave hospital to continue their quarantine at their own address under health officials' supervision while cooperating with Chinese Embassy.

It stated that until Aug. 5 they didn't show any symptoms related to COVID-19 and another test was conducted and the results were negative.
Related Articles