No Representative from Myanmar Confirmed for ASEAN Foreign Ministers' Retreat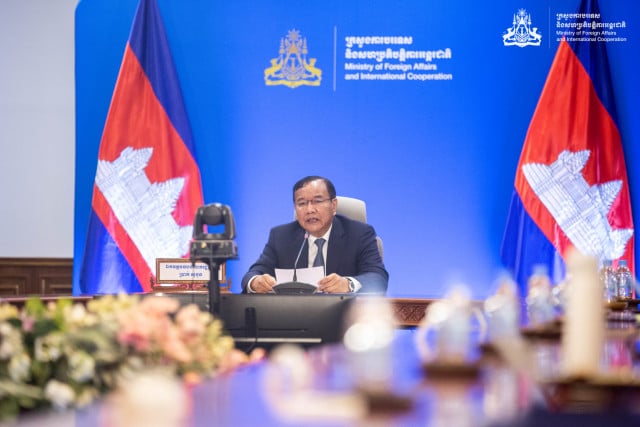 After Cambodia, chair of ASEAN, insisted that Myanmar send a non-political representative due to a lack of progress on the Five-Point Consensus, Myanmar has failed to confirm a representative for tomorrow's meeting
PHNOM PENH--Myanmar might not send a non-political representative to participate in the ASEAN Foreign Ministers' Retreat scheduled from Feb. 15 to Feb. 17, according to Cambodian Foreign Ministry spokesperson Chum Sounry.
"All ASEAN members will attend, except Myanmar, we have not yet received confirmation [from them]. Brunei and Thailand will join online," Sounry said.
At least nine ASEAN foreign ministers will attend the hybrid event, which is being held both in person in Phnom Penh and online for those unable or unwilling to travel, with Cambodian Foreign Minister Prak Sokhonn chairing the event.
The attendance of a representative from Myanmar has garnered much international speculation since ASEAN, a rare move for the bloc based on non-interference, barred the Myanmar junta from ASEAN meetings late last year.
While Prime Minister Hun Sen has vocally suggested Myanmar be allowed to return to ASEAN meetings, his unilateral diplomatic efforts—which were not well received in Myanmar or elsewhere within the region—have failed to convince the junta to adhere to the Five-Point Consensus agreed upon by ASEAN in resolving the crisis unfolding in Myanmar.
As such, Cambodia recently stated that only a non-political representative of Myanmar would be allowed to attend the Foreign Ministers' Meeting, which is supposed to help foster unity within the regional bloc under this year's theme of "togetherness."
Related Articles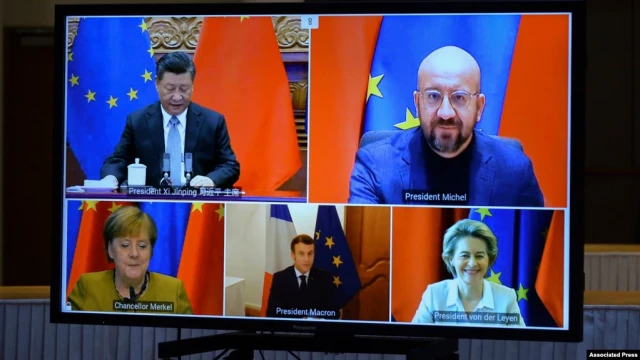 October 19, 2021 12:11 PM