No Victory Day Celebration May Signal Cambodia's Moving Away from Vietnam, Analysts Say
January 10, 2022 11:09 AM
The fact that Jan. 7 marking the Vietnamese and Cambodian forces putting an end to the Khmer Rouge regime in 1979 was not commemorated has made observers wonder whether this indicates a change of policy
PHNOM PENH--The 43rd Victory over Genocide Day this year seemed to be much quieter than in previous years, making some analysts interpret this as a sign of Cambodia's quiet and gentle move away from Vietnam.
Unlike in past years, Prime Minister Hun Sen was not in the country on that day, having embarked on an official trip to Myanmar. He issued a message, however, saying that Jan. 7 was still a pivotal date for the nation.
Government spokesperson Sok Eysan said that no commemoration ceremonies were to be held this year to prevent further spread of COVID-19 as the country did in 2021.
"If we celebrated, we would have to gather tens of thousands of people," he said. "It could jeopardize the Ministry of Health's measures and pose a risk as Cambodia has detected cases of the new variant Omicron."
However, to political analyst Seng Sary, this explanation by the government sounded like an incomprehensible excuse as the country had declared the end of the Feb.20 community outbreak on Dec. 20, 2021, and has been in full reopening mode.
"The CPP [Cambodian People's Party] stating that, due to COVID-19, the Jan. 7 day was not commemorated is not enough," he said. "The country has been reopened and also held the inauguration ceremony of the new stadium, which thousands of people attended."
Pointing out that, nowadays, calling that day "Thanks, Peace" day instead of Jan. 7—or Prampi Makara in Khmer—has become popular among Cambodians, Sary said that the fact that the Cambodian government has not held ceremonies to commemorate that date over the last two years may be a sign that the country is distancing itself from Vietnam.
One indication of this was the fact that, in December 2021, Hun Sen criticized Vietnamese General Hoang Xuan Chien who had accused Cambodia of spreading COVID-19 in Vietnam and demanded an apology from him. "It was strange because we had never seen Cambodia publicly criticizing Vietnam before," Sary said.
And then, Hun Sen chose to leave the country for Myanmar on Jan. 7 even though this day marks the Vietnamese forces and a Cambodian contingent taking over the country in 1979, putting an end to the Khmer Rouge regime, has been seen as being of paramount importance for the ruling CPP and considered a second birthday for Cambodians, he said. Plus, using the pandemic as the reason for not celebrating the event is irrational and unreasonable, Sary said.
"Therefore, Cambodia seems to be walking away from Vietnam," he added.
Ro Vannak, a foreign policy expert and a co-founder of the Cambodia Institute for Democracy, agreed that the "Jan. 7" wording seemed to be outdated, with people having switched to the expression "Thanks, Peace" to refer to that day.
"The new wording is under the current government, which has brought peace," he said. "Jan. 7 is a controversial phrasing because Jan. 7 was the day of rebirth for Cambodian people and was also the day that Vietnam invaded Cambodia." And this led to that country along with Cambodian leaders who later formed the CPP ruling the country until the last Vietnamese forces' departure in 1989.
Cambodia is adopting this hedging strategy, which is an attempt to limit risks while not following in the footsteps of old friends, Vannak said, adding that the CPP is not as popular among Cambodians because Vietnam was involved in the Cambodian civil war.
"So, not celebrating victory day can also be a sign that Cambodia is releasing itself from the shadow of Vietnam's past influence and paving the way for an independent foreign policy to show the public that today's Cambodia is independent," he said.
Um Sam An, a lawmaker of the former Cambodia National Rescue Party, said in an interview with Radio Free Asia (RFA) on Jan. 7 that Vietnam wanted to withdraw its trust in Hun Sen and would like a new leader for the ruling party because Hun Sen has seemed to move toward China. However, Hun Sen will not immediately break relations with Vietnam due to that country's support of his power, he said.
"Hun Sen wants to gradually but not completely withdraw from Vietnam," he told RFA. "Vietnam has a strong influence on the strategies and internal affairs of the [CPP] party. China has an influence only on general political affairs, and protects Hun Sen on the international stage."
Political analyst Seng Sary said that China has influence in the economic and financial sector in Cambodia but not in political affairs. Cambodia, therefore, has to balance its relationship with China and Vietnam, despite the criticisms expressed by the Western world superpowers regarding Cambodia favoring China.
"The relationship with Vietnam is still being maintained, but Cambodia seems to be slowly walking away from Vietnam to clear the suspicions that History has always voiced that the Cambodian government is a puppet of Vietnam," he said, adding that Cambodia is using a retreat strategy.
According to Sary, independence and neutrality are the fundamental goals that Cambodia aims to achieve as when there are political shifts in the country, Vietnam always gets involved in the country's internal affairs. "I think in this contemporary political climate, independence and neutrality of Cambodia are important. So, walking away from Vietnam can bring independence and neutrality to the kingdom," he said.
Both Sary and Sam An said they would support a shift away from Vietnam if Cambodia is really thinking of distancing itself from that country.
In 1978, around 100,000 Vietnamese forces, accompanied by 20,000 or so Cambodians and Khmer Rouge defectors launched an assault on Cambodia in response to the Khmer Rouge attacking Vietnamese villages along the border and killings villagers while thousands of Cambodians were fleeing to Vietnam to escape the Pol Pot regime. The Khmer Rouge would regroup in Thailand and keep receiving support from China and the Western Bloc, including the United States, throughout the 1980s.
The Vietnamese troops left Cambodia in 1989. Following the Peace Paris Agreement in 1991, China would build relations with the country's government led mainly by the FUNCINPEC after the 1991 national elections and, following the "fractional fighting" of July 1997, by the Cambodian People's Party. China has since maintained close relations with Cambodia. Meanwhile, Cambodia and Vietnam continue to have cordial ties with Vietnam being instrumental in Cambodia becoming part of ASEAN in 1999.
In the first 10 months of 2021, trade between China and Cambodia increased 45.9 percent to $10.98 billion, according to China's Ministry of Commerce. Trade between Cambodia and Vietnam reached $6 billion in the first seven months of 2021, the Embassy of Vietnam in Phnom Penh stated on Sept. 1.
On Dec. 21 and 22, 2021, Vietnamese President Nguyen Xuan Phuc paid an official visit to Cambodia to strengthen relations between the two countries.
As to whether Cambodia intends to distance itself from Vietnam, time will tell. Seng Sary said this was only his hypothesis based his analysis of current events in Cambodia, adding that he needed to conduct more thorough research and studies as well as keep following closely the events or changes in Cambodia's political affairs in order to draw definite conclusions.
Related Articles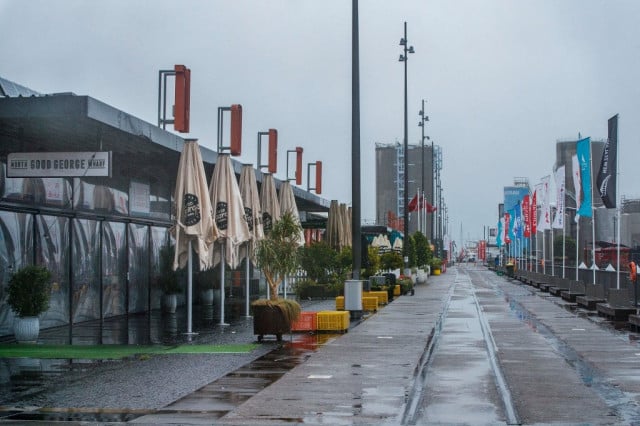 February 15, 2021 3:55 AM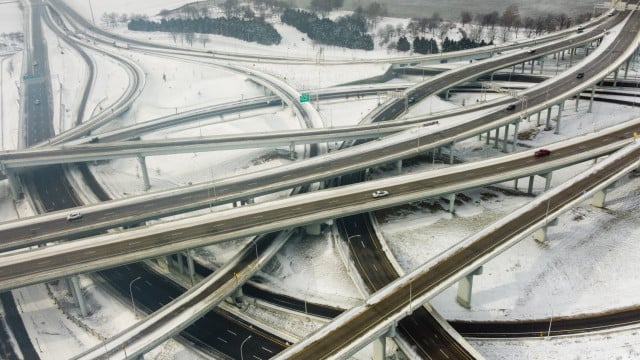 December 26, 2022 9:20 AM