Officers Held for Cockfighting Raid Fatality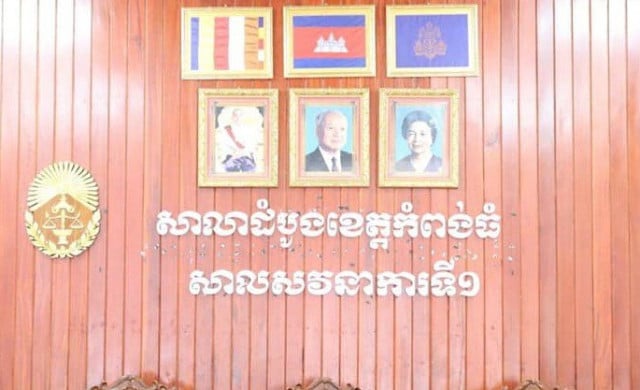 PHNOM PENH – Three military police officers have been detained on charges of involuntary manslaughter after a fatal raid on a cockfighting event.
Say Veasna, Deputy Prosecutor of Kampong Thom Provincial Court, said the investigating judge was seeking justice for all parties, while the officers said the court's decision on Aug. 18 to detain them was unfair.
"The three military police officers were sent by the judge to be detained in prison for involuntary manslaughter under Article 207 of the Penal Code," Veasna said.
The officers are Lieutenant Colonel Sok Meng Hong, director of the Criminal Bureau; Lieutenant Colonel Luy Tang Chuy, director of the Judicial Military Police Unit; and Sao Sereyvuth, assistant to the Judicial Military Police Unit.
The detention follows an investigation into the death of Suong Dorn, a 47-year-old deputy village chief who died on Aug. 7 after his arrest during the raid in Kampong Thom province.
During the operation, four suspects of online cockfighting games were arrested. Dorn died before being taken to hospital, a National Gendarmerie spokesperson said on Aug. 16.
Investigators concluded that the lack of oxygen when Dorn was being transported in the car, combined with his poor health, was the main cause of death. An autopsy found no sign of neck restraint or torture.
Under Article 207 of the Penal Code, individuals who are negligent in their duties that result in death can be imprisoned from one to three years and fined between $500 and $1,500.
Related Articles
November 12, 2020 2:39 AM