Officials, conservationists call for collective actions to address snaring crisis to protect wildlife in Cambodia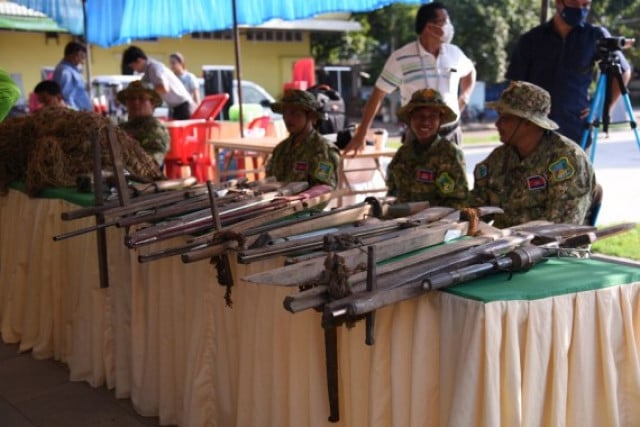 September 5, 2022 10:37 AM
RATANAKIRI -- Officials and conservationists in Cambodia said here on Sunday that wildlife is a key contributor to the development of ecotourism in the country, urging people to stop hunting and trading in order to protect wildlife species from extinction.
"Wildlife plays a crucial role in sustaining the ecological system. The loss of wildlife and biodiversity causes imbalances in the ecosystem," Cambodian Ministry of Environment's secretary of state and spokesman Neth Pheaktra said during the Zero-Snaring Campaign event held in far northeast Ratanakiri province.
"We will further commit our collective efforts to end the snaring crisis, while urging all wild meat consumers to say no to bushmeat and participate in conserving all wildlife animal species," he said.
Pheaktra called on people to stop poaching wildlife in protected areas in order to create a safe haven for wildlife and biodiversity, and to support ecosystem sustainability.
Seng Teak, World Wildlife Fund (WWF)-Cambodia country director, said Cambodia is the leading country in Southeast Asia region to take concrete action to tackle the snaring crisis, which is a major driver of wildlife decline and extinction of some important wild animal species.
"Collective actions are needed to address this crisis, coupled with implementing environmental education and public awareness programs, strengthening law enforcement efforts, increasing the penalties for wildlife criminals, and developing more alternative livelihoods initiatives for local communities," he said.
Bou Vorsak, chief executive officer of NatureLife Cambodia which has supported the management and conservation activities in Lomphat Wildlife Sanctuary in Ratanakiri and Mondulkiri provinces since 2005, said the monitoring result showed that hunting is increasing in the last few years.
"To reduce this threat to wildlife, we have worked with all stakeholders, including economic land concession holders, to conduct awareness about laws and importance of wildlife conservation and also support rangers and local communities to conduct law enforcement patrol and remove the snares from key habitats," he said.
Tuy Sereivathana, program director of Wild Earth Allies Cambodia, said Cambodia is known as one of the biodiversity hotspots in Southeast Asia, and some Cambodian biodiversity has been under pressure from threats.
"Of these, snares have been identified as one of the most serious threats to wildlife that play an important role as keystone species in ecosystems," he said.
Sereivathana voiced his full support for the Zero-Snaring Campaign and called for Cambodians to stop wildlife hunting and trading.
According to the Ministry of Environment, from January to mid-August 2022, some 26,588 snares had been removed from 76 protected areas and biodiversity corridors across the country.
The Zero-Snaring Campaign, began in March 2022, had covered six target provinces, namely Stung Treng, Preah Vihear, Kratie, Mondulkiri, Kampong Thom, and Ratanakiri, said a news release, adding that Ratanakiri is the sixth and last province to hold this campaign before the wrap-up in Phnom Penh in October 2022.
This Sunday's campaign was conducted in parallel with the International Vulture Awareness Day, and Ratanakiri is one of the Cambodian vulture's home rank provinces.
"Snares are unselective and responsible for killing and severely injuring a wide range of species, from mammals to birds, in our forests," Christel Griffioen, country director for Angkor Centre for Conservation of Biodiversity, said.
"If the demand for the illegal bushmeat trade continues so will the snaring. Through effective law enforcement, in combination with education, we need to reduce the demand for bush meat and snaring," she added.
Related Articles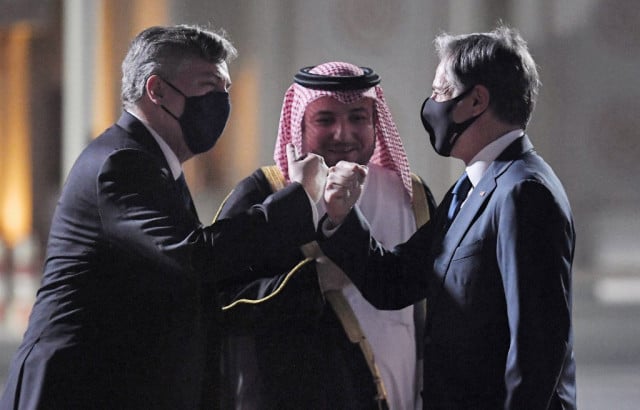 September 7, 2021 9:44 AM