One Dollar Campaign Tackles Trash Problem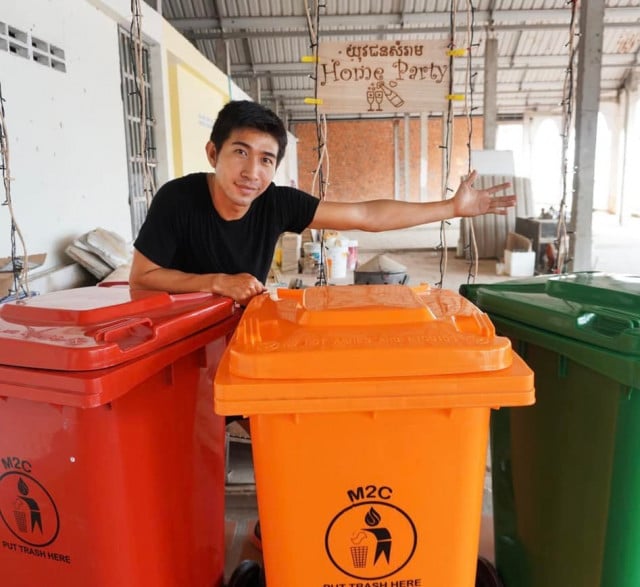 Youth group raises cash for bins
PHNOM PENH--Garbage Youth, a group of young people who collect and clean up garbage, has launched a fundraising campaign to buy trash bins for public spaces.
The campaign started 15 weeks ago and has picked up about 100 bins at the first public location in the Chroy Changva area at the riverside park.
The group has about 40 core members and has cleaned up many locations in Phnom Penh and some provinces.
For three months, the youths have been collecting plastic garbage and cleaning the riverside gardens every weekend.
They noticed that this area has few bins and a lot of plastic on the ground. This led San Daravit and other group members to launch a "$1 to buy bins" campaign seeking donations to place the containers in places where there are few.
Daravit said he was ambitious for the group to put many bins in public and leisure spots, especially during festivals.
"We try to let people know that rubbish is paired with trash bins. So first we want to deploy the bins," he said.
He said citizens should know how to properly dispose of garbage. A lot of rubbish was scattered when there was an event or festival. Some people did not put rubbish in the bin, even if the bin is close to them.
He said after collecting enough bins, at a dollar each, the group will continue its mission to distribute them to the people.
"Besides wanting people to know how to put garbage in the bin, we want people to learn to sort garbage based on the type," he said.
"Disposal of mixed waste which cannot be recycled costs the state budget more than a million dollars per month.
"People do not understand that if garbage dumping is not done properly, it will have a detrimental effect on the environment in the future."
The amount of garbage has increased and the Stung Meanchey landfill will soon be full. So, in years to come, if garbage is not sorted or reduced, people's homes could become a dumping ground.
As part of the "$1 to buy a trash can" campaign, the group also sells souvenir necklaces for 20,000 riel to buy a bin.
The garbage youth group has been established for three years. They started activities in the Boeung Trabek sewage canal. The group has about 40 core members and has cleaned up many locations in Phnom Penh and some provinces.
Related Articles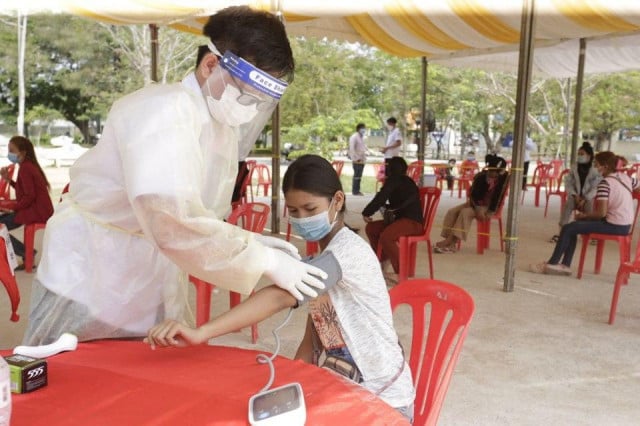 February 17, 2023 8:51 AM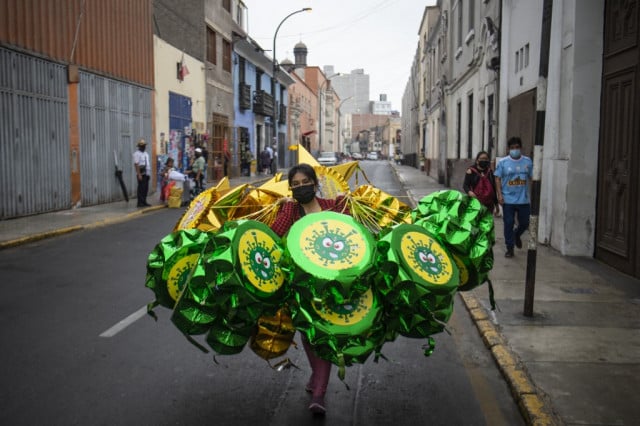 December 31, 2021 10:29 AM