Online Gambling: the Trap of Cambodian Dependency on Chinese Investment in Sihanoukville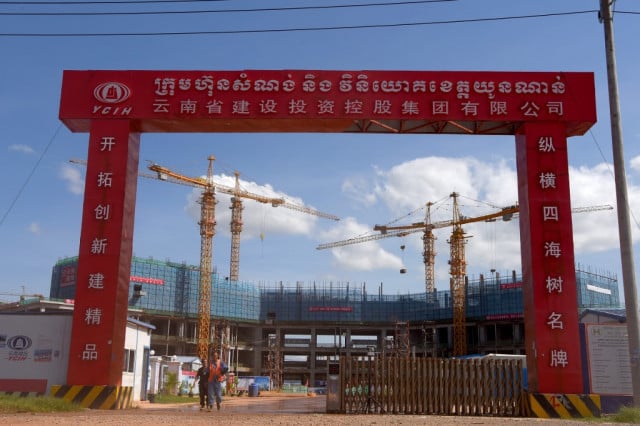 Len Ang
September 21, 2020 3:13 AM
Cambodia's number of online-gambling licensed casinos was the highest among Southeast Asian countries before this sector was banned (in 2019). This had gone from 57 to 150 casinos in just five years.

The increase of casinos had some drawbacks and benefits for the local economy. However, Cambodia's move to shut down the online gambling is seen as a Chinese experimental trap for Cambodia's dependency on their investment.
Online gambling was banned by the Cambodian Government before the COVID-19 pandemic to stop domestic concerns of chaos in Sihanoukville. On Aug. 18, 2019, Cambodian Prime Minister Hun Sen's directive order announced that new licenses were not provided, and renewing existing licenses for online gambling was banned. All the existing licenses for online gambling ended on Dec. 31, 2019.
Chinese-led gangs, crimes, illegal evictions and land disputes in the city had led to unease among locals and calls for re-enforcement of public order. In one case, a video was posted online by a purported Chinese gang: They threatened to cause chaos on the coast. This sparked widespread media coverage and a vow from the Chinese Embassy to help investigate. It was clear that the growth of online gambling in Sihanoukville was accompanied by a rise in anti-Chinese sentiment. These were cited reasons leading to the ban on online gambling, and the move was welcomed by locals.
Another explanation, however, was that China wanted to pull back its lucrative online gambling industries to the Mainland to stop capital flow abroad. It was believed that 90% of punters' bets originated in Mainland China, so the capital outflow from Beijing was a big concern for China.
There have been hundreds of millions of yuan illegally flowing out of its economy. Although online gambling is illegal in China, the Chinese government has legalized two national lotteries: the China Welfare Lottery and the China Sports Lottery for punters. In this most critical situation, the Cambodian government was pressured by Beijing to consider either the ban of online gambling operations or to halt the Belt and Road Initiative (BRI) project.
Online gambling operations caused a rising number of locals taking loans from microfinance institutions and banks to develop their residential properties to rent to Chinese nationals when the cost of living was skyrocketing. An influx of Chinese nationals who came to Sihanoukville peaked around 200,000 Chinese people when online gaming was still in operation. Some Cambodians benefited from the large arrival of Chinese people, mainly those who owned land and property for rent. So, providing housing supply was seen as a vital business to generate more income for the local people.
So, many locals borrowed money heavily from banks to invest in the construction of accommodations, upgrading houses and other businesses to rent to Chinese investors. In a sample case, a local teacher took a loan and used half of the $600,000 to build a condo as a housing complex and rented it out for $18,500 per month.
The ban on online gambling triggered a Chinese exodus that caused the property bubble to burst and slow small business operations. This has impacted local revenues, especially for those who have used loans for residential property. The business of renting decreased by 30% and hotels by approximately 50%. This decrease in price has returned prices to about the same level as in pre-online gambling boom in the city.
In the case of the local teacher, he has taken more workloads to repay his loan once the ban on online gambling was in effect, which has left his condo renting business without tenants. More than 800 restaurants have been closed, and about 80% of daily orders fell. Some restaurants resisted the shutdown although this has plummeted their monthly income. This effect has been on both locals and Chinese owned-restaurants and small businesses in the city. Many loaners have already prepared to sell off their assets for repayment to microfinance institutions.
The online gambling's tax revenue is expected to decrease due to the ban that has impacted the local economy, but the Cambodian Government has prepared a plan to generate revenues from other sources for economic sustainability. The tax revenue collection from casinos in 2019 totaled $50 million, up from $46 million in 2018. With the ban, it was expected that Sihanoukville would lose in revenues conservatively between $3.5 and $5 billion a year as 90% of this revenue was from online gambling.
To recover from this, the Cambodian Government has used a budget of almost $300 million, which is supported by Beijing, to improve local development of infrastructure and drainage system. This development of local infrastructure was hoped to attract more investment through the link of the Belt and Road Initiative (BRI).
As the effects of online gambling ban have been felt by many locals and small businesses of both local and Chinese operators, other people who have taken loans for residential property and small business operations have resisted the exploding bubble. Many locals expected that visitors and investors would return to Sihanoukville.
This is due to the fact that the city is well connected with a deep seaport, airport and railway for multi-purposed economic zones. Many locals and also Chinese nationals in the city remained hopeful that the multi-billion-dollar project of BRI will embolden investors to ultimately return. |Even though BRI was viewed negatively elsewhere, for many locals in Sihanoukville, it is still a large source of financing for them. This is because loans and the increasing unemployment resulting from the online gambling ban and the outbreak of COVID-19 have already trapped them into relying more and more on Chinese investors. And this circumstance can also contribute to the reduction or prevention of any form of Sinophobia or anti-Chinese sentiment in the future.
So far, the Cambodian Government has persistently trusted and leaned toward the Chinese BRI. As can be seen, in spite of the European Union's partial withdrawal of the preferential system known as "Everything But Arms" (EBA) that took effect August 12, instead of taking appropriate action to address the democracy backtracking and human rights violation, the Cambodia Government has managed to conclude a Free Trade Agreement (FTA) with China, which has been expected to be implemented early next year.
While scholars and the Cambodian Government itself have been concerned about the impacts of EBA on the existing challenges of economic fallouts resulting from the ban on online gambling and the COVID-19 pandemic, it may be, however, out the scope of the local people.
Len Ang is an Independent Analyst
Related Articles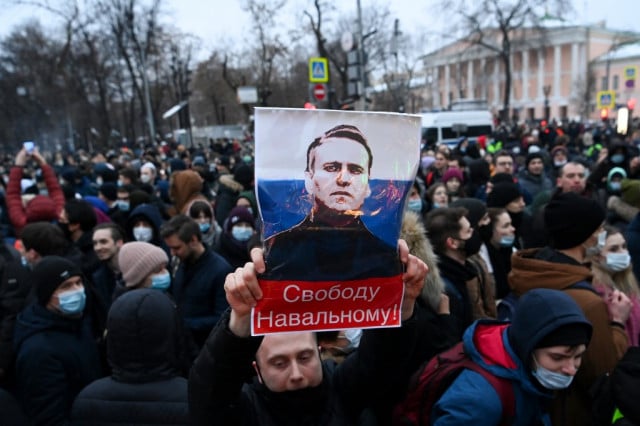 January 25, 2021 10:16 AM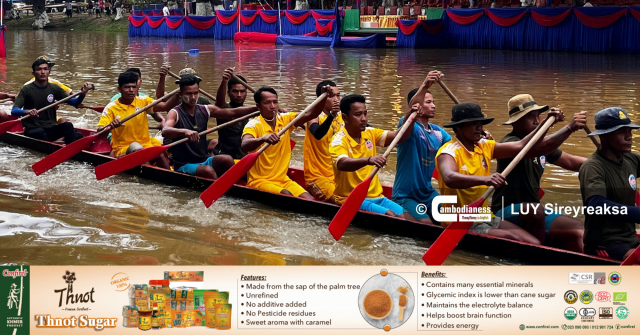 November 26, 2023 1:00 PM