Open Political Space: Departing UK Envoy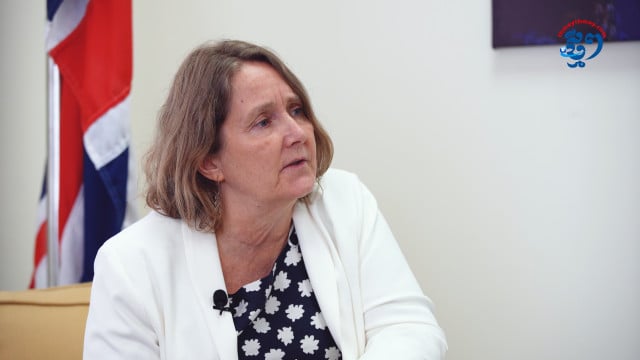 PHNOM PENH – Britain's Ambassador to Cambodia has added her voice to calls from the U.S. and Japan for political space to be reopened ahead of next year's national elections.
Tina Redshaw was speaking as her stint in Phnom Penh comes to an end this month. She arrived in 2018.
She said she wants to see the country's parties involved in the poll. It was very important that Cambodians can voice their opinions.
"When you've had a situation where one party has all of the seats. It's impossible to have different voices or different opinions," she said. All parties should be equally able to access media to share their policy platforms to inform voters.
Redshaw spoke as several opposition politicians face action in the courts. Son Chhay, vice president of the Candlelight Party, has been charged with defamation at the Phnom Penh Municipal Court following a lawsuit filed by the ruling Cambodian People's Party (CPP) and by the National Election Committee (NEC).
The trial on treason charges of opposition leader Kem Sokha has lasted for more than five years with no end in sight. The Cambodia National Rescue Party, which he led, has been dissolved and many of its members and supporters imprisoned or exiled.
The ambassador said she hoped the future would be through election campaigns where it would be possible for all parties to talk about their policies and give voters informed choices.
Cambodia's 7th National Assembly election will be on July 23. The 6th National Assembly election took place in 2018 without the CNRP.
The CPP won a landslide victory, taking all 125 seats. However, the international community considered the election without the opposition to be not free, fair and just.
At the ASEAN Foreign Ministers Meeting this month, US Secretary of State Anthony Blinken and Japan's Foreign Minister Yoshimasa Hayashi urged Prime Minister Hun Sen to reopen civic and political space ahead of the elections and make progress on democracy and respecting human rights by ensuring all Cambodians, including Kem Sokha, can participate freely.
Redshaw, Britain's first female ambassador to Cambodia, said, "My timing in Cambodia has been bookended if you like.
"I arrived just before the national elections in 2018 and I'll be leaving just under a year before the next elections. There have been changes of course.
"I think the next election will have, as we saw for the local elections this year, the involvement of parties. I think it's very important that Cambodians are able to voice their opinions.
"With such a young population, I think it's really important that young people have a voice, that young people are listened to, that they have the opportunity to express their opinions, they have the opportunity to talk about their hopes and ambitions for the future of their country, not just their own future," she said.
It was important also that young men and women were empowered to do what they want in the country, whether it was going into politics, running a business or studying overseas.
"I think it's really important that people listen to each other and respect each other's opinions," she said.
She spoke also about Cambodia's relationship with China.
"China's presence in Cambodia is not new. There's been Chinese trade with Cambodia for centuries," she said. "China is a huge investor in Cambodia and I think it's brought a lot of benefit for the development of Cambodia.
"I think, though, for any country, whether it's in ASEAN or elsewhere, over-reliance on one partner, or perhaps even dependency on one partner, is not necessarily a good thing.
"And Cambodia has multiple partners. It has donor relations with many, many countries. Japan provides a lot of funding for big infrastructure programs. The UK is investing. The US is investing.
"I think Cambodia is very keen to ensure that all of those players and all of their partners are able to come into Cambodia invest to business so that it doesn't get over-reliant on just one investment."
She did not think there was a reason to weaken democracy.
"Cambodia has its own Constitution," she said. "It's a sovereign country and runs its elections according to that Constitution."
Related Articles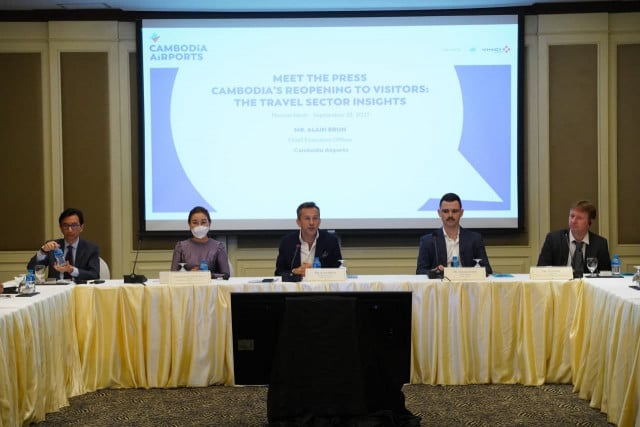 September 24, 2021 7:29 PM