Opinion: 31 Years after the Paris Peace Agreements: Political Zero-Sum Game Still Persists in Cambodia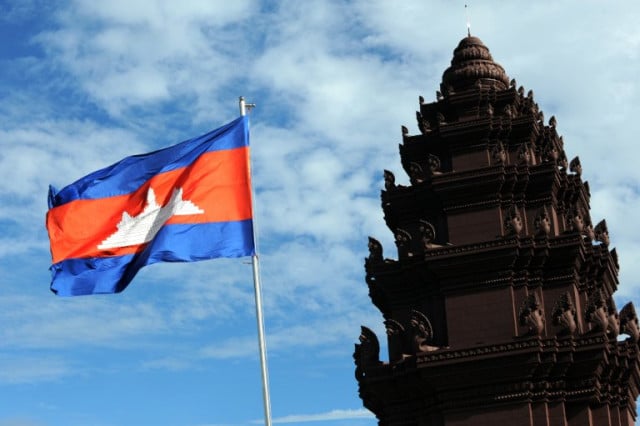 This year, October 23rd marks the 31st anniversary of the Agreements on a Comprehensive Political Settlement of the Cambodia Conflict, commonly known as the Paris Peace Agreements (PPAs).
The agreements intended to end the prolonged civil war and political conflict in Cambodia and pave the way for building peace, national reconciliation, and the country's self-determination. Without the 1991 Paris Peace Agreements, and the support from each party, Cambodia could not be at peace, with stability and harmony as of today. Thanks to the PPAs for maneuvering Cambodia out of the protracted armed clashes and long disputes.
Even though the PPAs are now 31 years old, political antagonism and polarization in the country still remain, and so do barriers to nation-building and country development. Recently, Prime Minister Hun Sen and dissolved-party leader Sam Rainsy seemingly played a zero-sum game through political rhetoric and deeds. They seem likely to take advantage of the political interest and use populist ideology tools, mocking and defaming one another. Remarkably, the Cambodia National Rescue Party (CNRP) was dissolved in 2017 under the charge of committing a felony with foreigners. After the party was removed from the game, Kem Sokha and other party members were arrested. Kem Sokha is now facing a trial court that has prohibited him from running political activities while Sam Rainsy lives in exile in France but is very vocal in his strong criticisms of Hun Sen for his political agenda and interest.
Recently, political rhetoric tension between Hun Sen and Sam Rainsy reached a new height after a French court released the verdict in the case that Hun Sen and his son-in-law Dy Vichea had filed against Sam Rainsy concerning rumors of links to Vichea's father's death in a controversial helicopter accident in 2008. The court found that Rainsy lacked evidence and precision when accusing and defaming Hun Sen. Moving on after the court decision, these two old prominent leaders are now trying to claim victory, which further accelerates political tension in Cambodia. Hun Sen also warned that whichever political parties are aligning with Sam Rainsy would be in danger. The tension among them is really impactful as it renders the current status quo even more complex, fragile, and cloudy ahead of the national elections next year. The political unrest between these two high-profile political figures will continue to prevail in the future.
As young Cambodians, we are unfortunately witnessing the contemporary politics that will make Cambodia more suffering and backward if they are not changing on time. Disagreement and misunderstanding over personal interests do not serve the common purpose, of course only prompting more political anxiety, political decay, and even disunity among Cambodians who have different political tendencies.
All of these are the result of immature political players who still take the country's affairs for granted and let politics in the country follow their own interests and desire. Such politics will serve nothing for the national interest, as this only creates more division, suffering, and quarrels among politicians and particularly among Cambodian people, leading to endless end "because we choose conflict over solidarity, tensions over co-existence, and isolation over cooperation."
To address this ongoing political controversy, we should draw from lessons learnt from the PPAs, not limited to:
First, the Paris Peace Agreements teach us that conflict never ends the conflict itself, only political negotiation and compromise can be a vital bridge to bring meaningful national reconciliation. In this regard, Hun Sen's Isolation and Finishing (IF) strategy to destroy his prolong-opponent Sam Rainsy versus Sam Rainsy's accusations against Hun Sen would never be an ideal and practical mechanism to end political conflict and achieve national reconciliation for Cambodia. This zero-sum political strategy will further create mistrust in the Cambodian political environment that would accelerate more conflict and obstruct the PPAs' spirit of ensuring Cambodia's sovereignty, independence, and neutrality. To address the ongoing tension between Hun Sen and Sam Rainsy, the PPAs' inspiration of frank and open political dialogue should be constructively utilized to minimize political conflict in Cambodia and pave the way to achieve an inclusive, sustainable, peaceful and open society.
Second, the war of words between Hun Sen and Sam Rainsy would jeopardize the PPAs' goal of common national interests preserved for peace and development. Their motive only expresses their personal desire and ego for their own political gains, not for the sake of national interest. It leaves no room for a political leadership model for the next political generation. This tension will only show the culture of nepotism or old fashion leadership to the next leaders, their next prime minister. In addition, instead of verbally waving at each other, both should slow down their tension by forgiving each other and practice using the style of leadership that serves the state interest rather than the party interest. To do so, there is a way both actors can use to shape these long-lasting verbal criticisms. Both should practice the idea of political transforming leadership, which is the theory of leadership where a leader works with teams or followers beyond their immediate self-interests to identify society's needed change, create a vision to guide change through influence, inspiration, and execution in tandem with committed members of a group. This is a possible way for both parties to reduce their verbal criticism to show great leadership for the next generation to follow in a better way and benefit the future of Cambodia. The aim of transformational leadership is idealized in the sense that they are a moral exemplar of working towards the benefit of the team, organization and the whole community.
Conversely, the Paris Peace Agreements serve as a vital foundation and blueprint to transform the country from a war-torn kingdom to a peaceful and modern functioning nation, and also bring all political factions to the negotiation table instead of continuing to fight guerrilla wars. Only democratic accountability, rule of law, and strong and inclusive political institutions will serve Cambodia's lasting peace and sustainable development.
Han Noy is a senior student majoring in international relations at Paññāsāstra University of Cambodia, a 5th generation leader of Polikoffee, and a journalist for Voice of America
Chea Sameang is a former op-ed writer at Politikofee and a young research fellow at Future Forum.
Vann Bunna is a co-founder of The Thinker Cambodia and a research fellow at the Cambodian Center for Cooperation and Peace
Related Articles