Opinion: ASEAN 2022 Restores Cambodian Prestige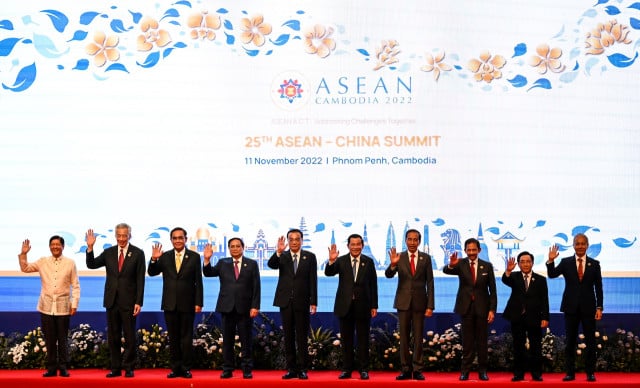 The ASEAN Chairmanship 2022 is in the spotlight in the region. It is not only that ASEAN is an important cornerstone in Southeast Asian states' foreign policy, but also this year's Chairmanship comes at "the most uncertain juncture" while "the socio-economic situation remains fragile and divided", as Prime Minister Hun Sen pointed out at the opening ceremony of the Summit.
ASEAN observers looked at these important meetings amid tremendous challenges about how ASEAN stays relevant and resilient and which responds collectively and effectively. Russia's war in Ukraine, the Myanmar political crisis and US-China rivalry were among the dominant topics at the summit.
Talking about Cambodia's Chairmanship, it is still reminiscent of the 2012 issues where Cambodia was at the helm of the regional bloc for the second time after accession to ASEAN.
The unpopular "Phnom Penh Fiasco" occurred as ASEAN for the first time in its history failed to issue a joint communique at the Foreign Minister Meetings. With such a diplomatic deadlock, as many views it, ASEAN's Chair, Cambodia, had to take responsibility.
However, the exacerbating strategic competition between Beijing and Washington in the region demonstrated flashpoints in the discussion room, mixed up with the fact that some states demanded to add words against China over the South China Sea. ASEAN's way of consultation and consensus was deployed.
Ten years later, the Kingdom stepped up to another higher level of diplomatic efforts in coordinating, compromising, and engaging with its ASEAN counterparts in a constructive and mature manner. The maturity of Cambodia's diplomacy is demonstrated. The Phnom Penh fiasco is not repeated this year, and the Kingdom's prestige has gained from this.
A small kingdom managed to navigate through major power rivalry, reviewing and deciding the next steps for Myanmar's political crisis, advancing ASEAN community building through a sense of togetherness.
This year in Phnom Penh, the 40th and 41st ASEAN Summit produced four important annual documents, namely ASEAN Leaders' Vision Statement on "ASEAN A.C.T.: Addressing Challenges Together", ASEAN Leaders' Statement on the 55th Anniversary of ASEAN, ASEAN Leaders' Statement on ASEAN Connectivity Post-2025 Agenda, and the ASEAN Leaders' Review and Decision on the Implementation of the Five-Point Consensus (Myanmar).
Navigating Great Power Rivalry
The strategy of "putting eggs in all baskets" is used to demonstrate Cambodia's flexible diplomacy as the Chair of the regional bloc this year. All invitations are extended to all ASEAN's dialogue partners including Russia, despite the Kingdom's strong stance in condemning Russia's aggression in the UNGA resolutions earlier.
The Cambodian Prime Minister also had a phone call with Ukraine's President before the summit, while inviting Ukraine to Cambodia for a signing accession to the Treaty of Amity and Cooperation in Southeast Asia, an important legal instrument of ASEAN, respecting universally recognized principles and international law.
This is of great significance on two points. First, ASEAN has further promoted its own legal instrument to Ukraine, a non-ASEAN nation in Europe, making a total of 51 signatories to such a treaty.
Second, it constitutes a clear reminder to Russia amid its aggression in Ukraine that ASEAN is standing strong in terms of upholding international law, and principles enshrined in the treaty as well as the United Nations Charter, despite some member states such as Vietnam, Laos, Thailand, being reluctant to use strong words against Russia. Last but not least, it is a very clear symbolic act of Ukraine to gain more international support, especially the important regional bloc like ASEAN, to its sovereignty amid the Russian invasion.
Cambodia is successful in managing to release all of the Chairman's statements and joint communique in a timely manner, without any barrier, compared to the unpopular "Phnom Penh Fiasco" in 2012, related to the language used in the controversial debate on the South China Sea language.
The large number of resources spent during the meetings all year round brings back Cambodia's prestige in the international arena and most importantly attests to the claim that Cambodia is a truly responsible member of ASEAN.
Hot Potato Myanmar Political Crisis
Myanmar's topic reportedly dominant the talk, while there were high expectations outside the room regarding what ASEAN will come up with. Due to the ongoing violence, bombing, and executions of political activists by the Myanmar military junta, known as Tatmadaw, observers of the crisis expect well-informed action to be taken by ASEAN leaders.
Additionally, the hope that ASEAN will make a bold move in the summit was nourished by the successful conclusion of the Foreign Ministers Meeting in August this year as well as the recent call for an emergency meeting by the Foreign Ministers to discuss key recommendations to be submitted to the leaders. At the Summit, ASEAN's Chair - Cambodia released the two-page review and decision on Myanmar, containing 11 points following the plenary session and retreat of the summit.
The outcomes of this discussion might disappoint outside observers since the statement lacks a substantive approach and stronger pressure on Myanmar's military junta. ASEAN did not decide to further suspend Myanmar from the regional bloc, despite there being many calls to do so.
However, little progress is progress. Taking a closer look, the statement contains some strong phrases that might point fingers at the junta. First, ASEAN Clearly condemns the Myanmar military junta as being responsible for the violence exercised over civilians, which is probably the strongest language used compared to other statements released, citing "…all parties concerned that bear arms should be fairly held accountable and condemned for violence, noting that Myanmar Armed Force is the single largest military forces in Myanmar."
And here the statement clearly used "Myanmar Military Armed Force" instead of "State Administration Council (SAC)" like previously, with some analysts saying this is ASEAN's intention to continue eroding the legitimacy of military government. Third, there are some possibilities to engage with other stakeholders, as the leaders agree to enter a "flexible and informal engagement" with all parties concerned, those possibly might also include the entities that SAC proclaimed to be terrorist groups.
The exclusion of the Myanmar military representation will remain but only at the Foreign Ministers' meetings and Summit level, with ASEAN's determination that "Myanmar remains an integral part of the family" and kicking out one family member is a sign of disunity and may erode ASEAN's relevance in resolving own crisis.
ASEAN does inject some vague requirements for further review of Myanmar's representation, suggesting that there may be a prohibition on such representation in the future, even at lower levels of meetings.
Overall, the situation on the ground remains complicated and unresolved, but the most important thing is that ASEAN will not and should not lose faith and determination in engaging Myanmar to find a peaceful solution. Resolving the crisis takes time and patience.
Giving up on Myanmar is not beneficial at all for the regional bloc; rather; it will open for outside intervention which might erode the so-called ASEAN centrality, which ought to be protected for the sake of addressing regional challenges. Now the hot potato has been passed to Indonesia, a truly outstanding testament to the country's leadership in the Myanmar crisis.
Where is ASEAN heading to?
Fifty-five years after its establishment, ASEAN is still being questioned on its relevance and centrality. But this is not something new, the stereotype of such has been raised since the inception. Until now, the question of whether the bloc is effective enough in handling its own regional challenges and ensuring its peace, stability, and prosperity as enshrined in the Charter is still being pointed out.
ASEAN leaders truly understand that critical points of geopolitical landscape could easily erode ASEAN's unity and centrality, and that is why this year's theme of "ASEAN A.C.T.: Addressing Challenges Together" is vital to promote the sense of togetherness and uphold the collective spirit towards the advancement of a people-centered and people-oriented ASEAN community.
Aside from the hot issues being discussed, ASEAN is very much focusing on regional recovery and re-opening, amid the rising global inflation, disruption of global supply chains, food, and energy crisis, threats of climate change, digital transformation, etc.
And this time, the regional bloc repeatedly stresses the significance of ASEAN centrality, as it arrives at the most uncertain juncture of the geopolitical landscape. ASEAN is also committed to the further implementation of existing working mechanisms, including those of the ASEAN Community Blueprint (three pillars' blueprints), Initiative for ASEAN Integration (IAI) Work Plan IV (2021-2025), and Master Plan on ASEAN Connectivity (MPAC 2025), just to name a few. These works need to be followed by a more action-oriented approach and the spirit of collective efforts for one common goal.
One noticeable point is that the regional bloc is growing bigger. Under Cambodia's Chairmanship, ASEAN agrees to admit, in-principle, Timor-Leste to be the 11th member. An objective criteria-based roadmap will be produced for Timor-Leste to fulfill before being granted a full membership next year under Indonesia's Chairmanship 2023.
What's next?
Leading the Chairmanship during times of unprecedented crisis is not an easy job, as astute leadership is required and vital to handling such fast-changing geopolitical landscapes muddling up with emerging tremendous sets of challenges. This year, the chairmanship is truly a testament to ASEAN's credibility for sustaining its resilience, responsiveness, and centrality, demonstrating the Chair's and member states' togetherness to thrive in all aspects of its community-building efforts.
This is a hectic year for Cambodia as the Chair of ASEAN, with some regional initiatives proposed to respond to these significant challenges, and the commitment to advancing the collective efforts for ASEAN Community building.
In 2023, Indonesia's leadership as Chair will be tested by the country's capability to continue to deal with perhaps the same but unresolved challenges, or even newly emerging ones. The proposed theme for next year of "ASEAN Matters: Epicentrum for Growth" reflects Indonesia's and ASEAN's collective determination to strengthen ASEAN's centrality, and wants the Southeast Asian region to remain a center of growth.
Boosting regional connectivity is the priority task for ASEAN during the next five to ten years, with this objective being the main focus for the ASEAN Community's Post-2025 Vision. With the Master Plan on ASEAN Connectivity 2025 (MPAC), ASEAN strives to advance its collective response to achieving robust, resilient, and comprehensive recovery for the ASEAN Community.
Moving forward, the regional bloc must maintain its momentum in engaging and empowering constructive dialogues with ASEAN at the core of all platforms. Any challenging geopolitical landscape could undermine ASEAN's unity and centrality at any time. ASEAN is still moving slowly in terms of its huge differences among member states, ranging from cultures, political systems, and even national interests to a larger extent. Nevertheless, ASEAN still remains a useful platform for the exchange of ideas, and, importantly, to bring all major powers, including the United States, China, and Russia, to name a few, to the discussion table, seeking a peaceful resolution, or at least enhancing mutual understanding.
Overall, being a driving force for Southeast Asia's regionalism is probably ASEAN's major achievement since its establishment in 1967.
Lim Chhay is a program manager for Foreign Affairs at Konrad-Adenauer Stiftung Cambodia, and a Research Fellow for EU-ASEAN Think-Tank Dialogue of the EU Commission
The views expressed in this article are the author's own, and it does not necessarily reflect the position or stance of the Konrad-Adenauer-Stiftung.
Related Articles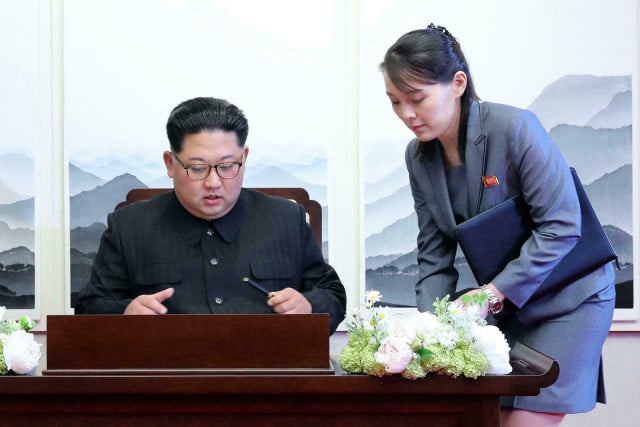 September 30, 2021 3:14 PM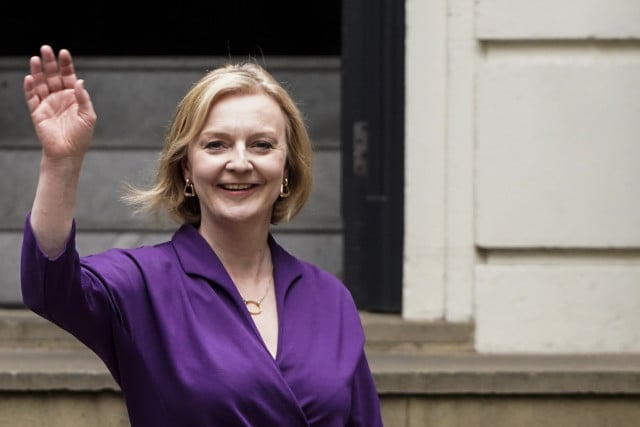 September 6, 2022 8:48 AM
September 29, 2022 11:50 AM