Opinion: Cambodia is Pushing Myanmar for ASEAN's Unification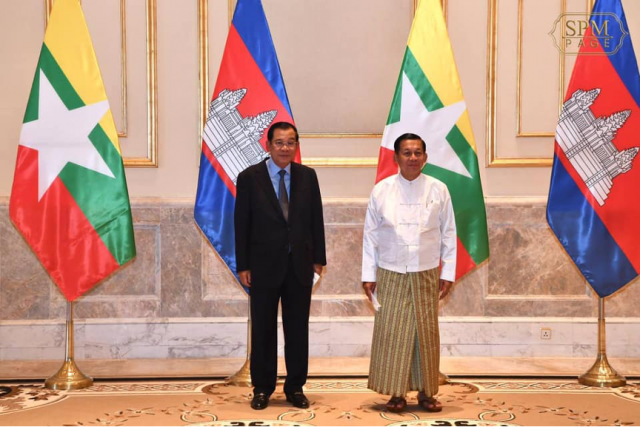 After almost a year of the Myanmar junta killing and jailing thousands of its own citizens, Prime Minister Hun Sen's diplomacy aims to restore ASEAN to a 10-member-state body
In the role of ASEAN's chairmanship for 2022, Cambodia has said it is committed to enhancing ASEAN's centrality, unity, and the development of ASEAN in all areas. As chair of ASEAN, Cambodia has faced many challenging regional issues that need to be solved, including the military coup in Myanmar. How can Cambodia help de-escalate the stark situation in Myanmar, especially dealing with the current regime?
In February 2021, Myanmar fell under the complete control of the military following a coup led by General Min Aung Hlaing on Feb. 1, 2021 which has intensified political chaos and seen at least 1,300 people killed by the military. Democratically elected leader Aung San Suu Kyi, along with her political party members, are among the thousands who have been detained since the military seized power. Demonstrations to restore democracy in Myanmar have been met with violence that has further splintered the country, with evidence presented by armed ethnic organizations and international observers of the Myanmar military burning civilians alive.
The international community has responded with uncertainty to the unfolding crisis in Myanmar, with neither the US nor China seeking an active role in addressing the situation. China has watched on while the US applied sanctions that froze the Myanmar military's assets, estimated to be roughly $1 billion. ASEAN has also failed to make meaningful progress in resolving the issue, with the bloc hamstrung by the principles of non-interference that govern the 10 Southeast Asian nations.
Cambodia came under scrutiny from both the people of Myanmar, scholars specializing in Myanmar and many international observers for engaging in what has become dubbed "cowboy diplomacy." Cambodian Prime Minister Hun Sen's official visit to meet with the Myanmar junta saw him condemned on social media by the people of Myanmar, many of whom took to the streets to burn photos of Hun Sen, saying he wasn't welcome.
As ASEAN Chair for 2022, Cambodia's theme for the year is "Addressing Challenges Together," which the government has said reflects ASEAN as a regional grouping of 10 nations that aims to help each member state achieve common goals. As such, the Cambodian government has deemed Myanmar's inclusion in ASEAN as crucial to seeing this theme work in practice.
Cambodian Foreign Minister Prak Sokhonn responded to critics of Hun Sen's meeting with top junta officials in Myanmar by saying that Cambodia "will not seen any political, economic, or strategic interest from Myanmar." Instead, he said, Cambodia only wishes to help the people of Myanmar to solve the problems unfolding in their country and that Hun Sen aimed to do this through the so-called Five-Point Consensus—a previously agreed upon set of conditions for Myanmar's inclusion in ASEAN meetings.
ASEAN leaders, on April 24, 2021, agreed to uphold the Five-Point Consensus, which include (1) the immediate end of violence and exercising of utmost restraint for all parties, (2) constructive dialogue for a peaceful solution of the people, (3) the creation of a special envoy to facilitate the dialogue process with support from the secretary-General of ASEAN, (4) the continuous humanitarian assistance, and (5) the special envoy to enter Myanmar.
However, the Myanmar junta has so far failed to uphold much of its end of the Five-Point Consensus and has refused to let either special envoy or Hun Sen meet with any political figures besides those from the military.
Hun Sen has maintained that his experience in brokering peace in Cambodia could be utilized in Myanmar and has reiterated calls for an immediate ceasefire between the junta's military forces and the pro-democracy factions who oppose them.
A statement issued following the bilateral meeting between Hun Sen and General Ming Aung Hlaing implying that Myanmar's military would agree to hold a five-month ceasefire with all forms of ethnic armed organizations (EAOs) and would welcome the special envoy of the ASEAN Chair participate in the ceasefire talk with EAOs.
Skepticism remains as to the junta's sincerity in relation to the ceasefire, having waged a violent campaign against its critics since seizing power in February 2021, but Hun Sen remained firm in the belief that his so-called win-win policy can still play a part in resolving the Myanmar crisis.
Hun Sen said he has always valued Myanmar's contributions to ASEAN and is optimistic that the current civil war can be resolved peacefully, but was forced to concede that his visit was not wanted by a large and vocal side of Myanmar's society. He also said that Cambodia has a duty as ASEAN Chair to address the crisis and cited humanitarian reasons for doing so.
Whether Cambodia's diplomatic efforts in Myanmar will be successful in bringing about peace remains to be seen, but if ASEAN leaders continue to neglect the issue and do not make more of a concerted effort towards solving the crisis, then it is hard to see how the violence will be brought to an end. ASEAN member states critical of the junta's killing and jailing of civilians need to find a means of providing humanitarian support and as Hun Sen has assessed, this requires Myanmar to return to ASEAN fold.
Vun Phanith, a graduate student at Ritsumeikan University in Kyoto, Japan. Contact him via [email protected]
Related Articles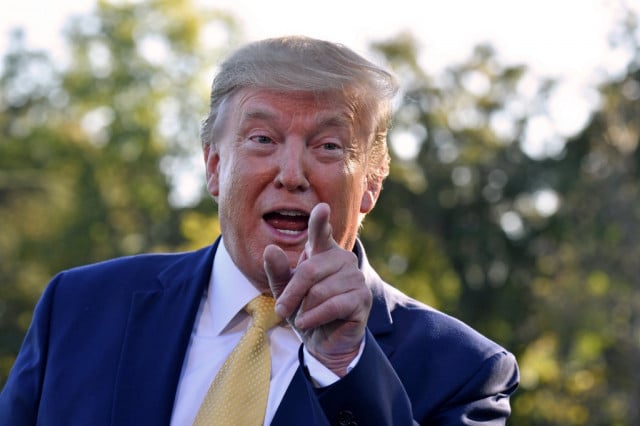 December 15, 2019 5:11 AM