Opinion: Cambodia Needs to Move Beyond Conflicting Interpretations of January 7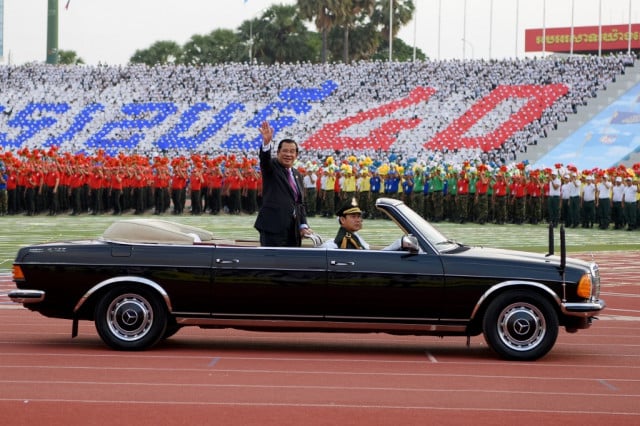 Kimkong Heng
January 7, 2021 2:36 AM
Memories and knowledge of Thailand and Vietnam's invasions of Cambodia as well as the historical loss of land to these two neighbors have generally prevented many Cambodians from developing positive views towards Thailand and Vietnam.

Recent incidents such as the border dispute over the Preah Vihear Temple with Thailand and issues surrounding the border demarcation with Vietnam have often reignited negative thoughts and xenophobia among Cambodian people vis-a-vis neighboring Thailand and Vietnam.
Much of the negative sentiments towards Thailand and Vietnam are largely related to culture and land, respectively. With Thailand, major issues that can potentially lead to contestation center on the Preah Vihear Temple and the overlapping culture, including dances, arts and other symbolic aspects.

As for Vietnam, the major source of problems is to do with land issues, including the loss of Koh Tral (or Phu Quoc in Vietnamese) and Kampuchea Krom, as well as the ongoing fears concerning Vietnam's territorial ambitions. Between these two neighbors, many Cambodians seem to view Vietnam less favorably than Thailand. This unfavorable perception is arguably reinforced each year on January 7.
Conflicting Interpretations of January 7
Modern-day Cambodia still suffers from the conflicting interpretations of January 7. After the collapse of the Khmer Rouge regime on Jan. 7, 1979, thanks to the help of the Vietnamese army, this historic date has been interpreted differently by different political groups and Cambodian people alike.

As I have argued elsewhere, "January 7 has been interpreted differently, creating two dominant political narratives or myths in Cambodia: one supporting this historic day and another seeking to undermine it." The ruling Cambodian People's Party considers January 7 as either "Liberation Day" or "Victory Day," while the opposition group and government detractors sees it as Vietnam's invasion and occupation of Cambodia.
These conflicting historical narratives are divisive. Not only do they ensure January 7 "remains a sensitive topic in Cambodia," but they also "continue to create tension and disagreement among Cambodians, leading to further divisions and increasing the chances of hostility within Cambodian society."
In particular, they continue to create "division rather than unity, hostility rather than harmony, and tensions rather than cooperation among Cambodians."
Moving Beyond the Conflicting Interpretations of January 7
Considering the damage that these different interpretations can cause, I have suggested that "Cambodian political leaders should move beyond the two conflicting January 7 narratives."
Perhaps it is vital to accept the fact that Vietnam did occupy Cambodia for a decade (1979-1989) and that it also helped liberate Cambodia from the genocidal Pol Pot regime. Thus, arguing whether Vietnam invaded or liberated Cambodia may lead us nowhere. Disagreements will certainly arise and continue among Cambodians. It is therefore essential to accept the truth and move beyond the conflicting historical narratives over January 7.
To reiterate, I believe that "January 7 should be remembered as both the historic day that Vietnam liberated Cambodia from the Khmer Rouge and the day that Vietnam placed Cambodia under a decade-long occupation. It is not possible to have one without the other."
This historic day should be remembered and commemorated; however, the celebration should not be politicized. Instead, Cambodia can celebrate January 7 as "the day when Cambodia and its people could have another chance to live, unite, and work together to achieve the Cambodian dream."
If Cambodia continues to be divided by the different narratives of the same date, the prospect of moving the country forwards to achieve inclusive and sustainable growth is bleak.
Cambodia and all Cambodians must embrace the principles of unity and always remember that unity is strength while division is weakness. History has shown that division caused great damage to Cambodian society, leading to the loss of land, people and power.
In conclusion, as we no longer live in the past, we should not let our past limit the prospect of our bright future. We need to learn from past lessons and find innovative and constructive ways to design and plan for the future.



The hope for a better future for Cambodia lies in the hands of the Cambodian people, leaders and ordinary Cambodians alike. Thus, it is high time Cambodians began to work together in the spirit of compromise, unity and harmony to make Cambodia greater again.
Kimkong Heng is a co-founder and lead editor of Cambodian Education Forum. He is currently an Australia Awards scholar pursuing a PhD degree in education at the University of Queensland, Australia. All views expressed are his own.
Related Articles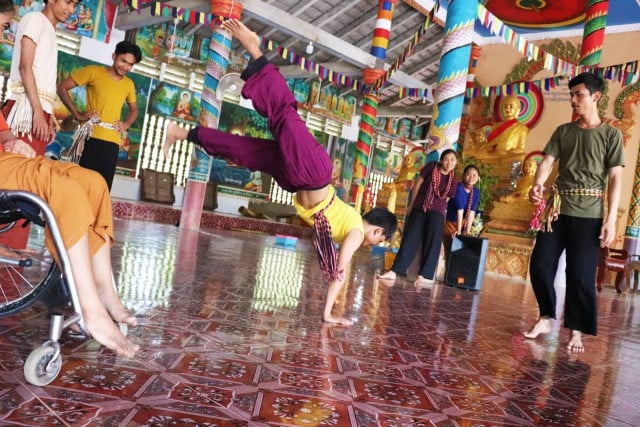 December 24, 2021 10:58 AM
November 26, 2019 9:32 AM