Opinion: Celebrate Independence Day with Unity, Peace and Prosperity in Mind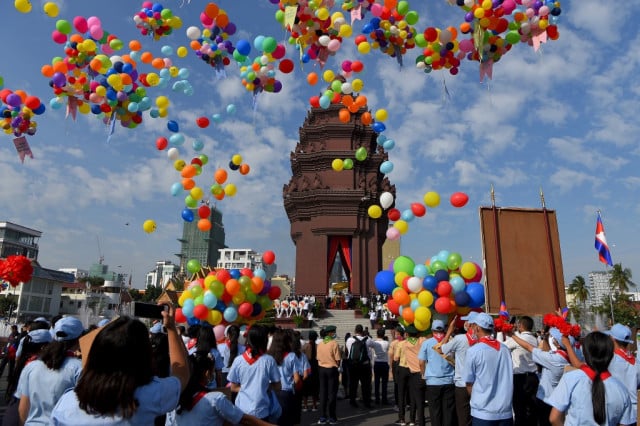 Kimkong Heng
November 9, 2020 10:37 AM
Nov. 9 is Cambodia's Independence Day. This year marks the 67th anniversary of Cambodia's independence from France on Nov. 9, 1953, following the Royal Crusade for Independence led by His Late Majesty the King Father Norodom Sihanouk.
Happy Independence Day. Let us celebrate it with unity, peace and prosperity in mind.
Cambodia was a French colony for 90 years (1863-1953). Following independence from France, Cambodia saw a brief period of national development and reconciliation between 1953 and 1970. Throughout the 1970s, the country experienced a self-destructive period, notably between 1975 and 1979 when Cambodia was destroyed under the Khmer Rouge regime—one of the world's worst genocidal regimes.
After the Khmer Rouge period, Cambodia was in a state of constant civil war for at least 10 years until 1991 when the Paris Peace Accords was signed, paving the way for Cambodia's United Nations-sponsored general elections in 1993. Civil war was only brought to a total end in 1998, thanks to Cambodian Prime Minister Hun Sen's win-win policy.
Peace and Development
More than 60 years after gaining independence from France, Cambodia has gone through several regimes; however, much of its modern history has been marred by the atrocities of the Khmer Rouge and a series of civil wars. It has only enjoyed full peace for 22 years, enabling it to achieve remarkable socioeconomic development.
With its averaged GDP growth of 7 percent over the past two decades, Cambodia became a lower middle-income country in 2015. Its GDP has increased from around $2.5 billion in the early 1990s to $24.5 billion in 2018. The GDP per capita has risen from $254 in 1993 to $1,510 in 2018, according to data from the World Bank.
Cambodia aspires to become an upper middle-income country by 2030 and a high-income country by 2050. According to the World Bank, to achieve upper middle-income status, a country needs to have a GNI (Gross National Income) per capita between $4,046 and $12,535. It is likely that Cambodia can reach this threshold by 2030.
However, Cambodia's path to prosperity, inclusive growth and sustainable development has now appeared uncertain, due in part to the COVID-19 pandemic, Cambodia's troubled domestic politics and the consequences of regional and global issues.
Challenges for Cambodia's Democratic and Prosperous Future
The prospect of Cambodia's prosperous and democratic future now seems bleak because of Cambodia's alleged authoritarian turn and the geopolitical challenges it faces. Political division seems to have widened. Supporters of the ruling and opposition parties continue to disagree on many critical issues, including the interpretation of Jan. 7, the government's Vietnam policy, human rights issues and so on.
The dissolution of the main opposition party, the Cambodia National Rescue Party, has drawn criticism from the international community, particularly Western governments. As a result, the European Union has partially withdrawn its trade benefits given to Cambodia since 2001 under the Everything But Arms trade scheme. Sweden has decided to phase out its bilateral development aid and redirect it to support democracy advocates, human rights defenders and civil society.
The United States has also imposed sanctions on several senior Cambodian military officials. This is not to mention the rumours and speculations around Chinese military presence on Cambodian soil, which has not only damaged Cambodia's international image but also posed considerable peace and security concerns for Cambodia and countries in the region.
COVID-19 Success and the Way Forward
This year is a COVID-19 year. Fortunately, Cambodia has successfully controlled the spread of COVID-19, although its economy has been hard hit. As the pandemic still continues, Cambodia's COVID-19 response and relative success deserve acknowledgement and applause. Despite its limited resources and weak healthcare system, Cambodia has emerged as one of the region's COVID-19 success stories. There have been no deaths by COVID-19 and no widespread community transmission. As of November 9, there are 297 confirmed cases, of which 288 (96.9 percent) have recovered.
The government's quick responses and measures to combat COVID-19 have been effective, and if this good performance continues, the pandemic will still be under control despite some sacrifices in terms of freedom of expression and rights to education, entertainment and work.
As the Cambodian people are celebrating their Independence Day today, it is important to reflect on the current situation and prepare for the future. Cambodia has come a long way and has experienced many unfortunate events. The country deserves a good future where Cambodians from all walks of life can enjoy peace, prosperity and harmony.
As I have previously argued, to prepare for a better future, "all stakeholders including the government, political elites, tycoons, civil society groups, scholars, professionals, teachers, students, youth, and all Cambodians must work together as one to move Cambodia forward."
"The future of Cambodia is in the hands of Cambodians, no one else." It is high time politicians tried to find common ground and unite the country, divided by political views and socioeconomic disparities. History has taught us that the lack of unity among Cambodians has cost us land, life and power.
Division will undermine, if not destroy, Cambodia's prosperous and sustainable future. Leaders and policymakers must reimagine their vision for Cambodia while ordinary Cambodians must actively take part in holding the government accountable for its policies and actions. All actors have pivotal roles to play to bring about positive change. The time to act, contribute and make a difference is now, not later.
No doubt, maintaining peace is a priority but looking at the future with sustainable development and inclusive growth in mind is also important. Perhaps it is crucial to ask some questions. What is the Cambodian dream? How can the country and its people ensure continued peace, sustainable development, good governance, democracy and prosperous future? When and how can Cambodia move beyond its unfortunate past and transform itself into an economic or cultural powerhouse, at least in the region? How can we make Cambodia great again? These are some of the questions that all Cambodians need to ponder, day in, day out.
Moving forward, Cambodia must address its political issues at home, improve its international image, promote social unity and political reconciliation, deepen its reform efforts, prioritise education and research, step up its foreign policy, and improve human rights protection.
While the government is the key actor, other stakeholders, including individual citizens, play a vital role in creating a promising future for Cambodia and all Cambodians.
Happy Independence Day, Cambodia.
Kimkong Heng, an Australia Awards scholar, is a PhD candidate at the University of Queensland in Australia and a Visiting Senior Fellow at the Cambodian Institute for Cooperation and Peace. He is a co-founder of Cambodian Education Forum. All views expressed are his own.
Related Articles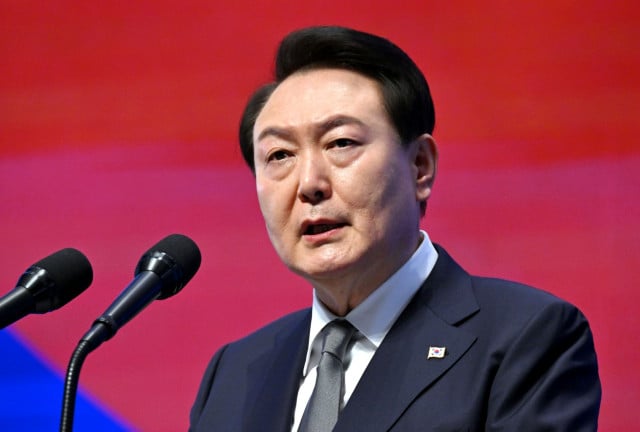 February 25, 2023 9:49 AM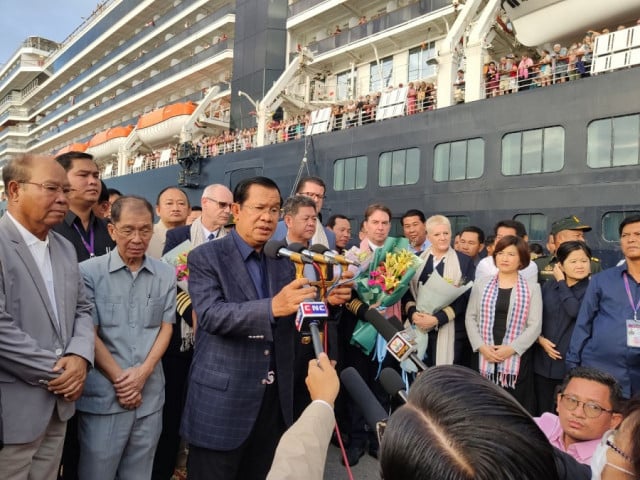 February 21, 2020 9:51 AM