Opinion: Complete Lockdown Is Detrimental to Country's Social Fabric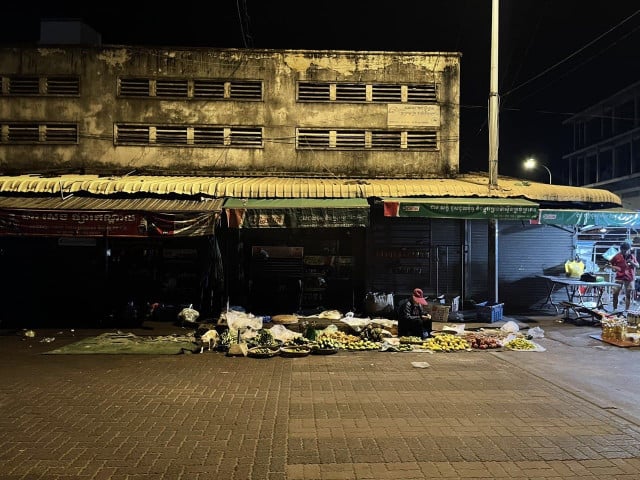 Sonny Inbaraj Krishnan
April 28, 2021 10:09 AM
A heavy reliance on complete lockdowns to contain COVID-19 is detrimental to the social fabric of the country from the context of high poverty levels and fragile livelihoods, sparse safety nets and a weak health system.
The ongoing complete lockdown of Phnom Penh and Takhmao City is like a dystopian science fiction novel. Fully armed police and military manning barricades, daily death and infection tolls, and queues for food as the country's public health system unravels at its seams.
We seem to be at war with an "invisible enemy" and labelling the SARS-CoV-2 virus as an 'invisible enemy' or an 'invader' by deploying the full force of the police and military, can imply that those who carry it are also enemies or invaders. Images in the media of police caning lockdown violators in Red Zones and elite units carrying out patrols with assault weapons bear testament to this.
"The war on disease is not a harmless metaphor. It suppresses critical thinking. It focuses our worries on a singular germ as our enemy, forgetting about other things—such as devastated ecologies and an inequitable society—that are no less pathogenic," writes Alex de Waal, executive director of the World Peace Foundation, in his forthcoming book New Pandemics Old Politics – Two Hundred Years of War on Disease and its Alternatives.
De Waal argues further: "The warlike language means that advocates for democracy, equity, and justice are constantly at a disadvantage, as their dissent may be seen as sabotaging the war effort." Already the demonization has started. Those posting on social media about the hunger in the Red Zones have been accused of politicizing the issue to undermine government efforts in containing the disease.
Initially, lockdowns are associated with a significant reduction in the spread of COVID-19 and the number of related deaths but this effect declines over time, according to studies done by the London-based Centre for Economic Policy Research (CEPR). A lockdown does not work as a continuous containment policy in the event of a protracted pandemic, adds CEPR.
In a country like Cambodia, with a high level of poverty and the absence of a social safety net for the poor, a complete lockdown could actually be worse than the disease. Complete lockdowns in a fragile economy can kill people through the disruption of health services and deprivation of livelihoods. Recent images, circulated on social media, of a woman giving birth on a plastic chair, outside her shanty in a Red Zone, shows the immeasurable suffering of poor Cambodians and the mounting possibility of numerous poor women dying in labor.
For many of the daily wage earners, factory workers, tuk-tuk drivers and informal sector workers in the Red Zones, the questions will be: how would you maintain social distancing in an overcrowded informal urban settlement? What do you eat and how will you feed your family if you can't make a living? How do you pay your rent? The stark reality for many is that going hungry is a much more of an immediate threat than contracting the virus itself.
While lockdowns can reduce the transmission of the coronavirus, three vital factors must be taken into consideration before imposing full restrictions that could exacerbate tensions between disease containment and basic human rights. The three factors together—the strength of health systems, the capacity of households to survive a complete lockdown and governmental capacity to fund and deliver safety nets—determine the appropriateness of broad lockdown approaches.
Sadly, Cambodia fares poorly in the scorecard on all three factors. The Cambodian health system, before the advent of COVID-19, was already in a poor state.
Quite clearly, the country lacks the facilities and resources to combat the virus' spread. Perhaps one of the most serious challenges facing this country is its shortage of health professionals, doctors and nurses. Studies quoted by the Future Forum indicate Cambodia has only 1.4 health workers per 1,000 people, a level of shortage the World Health Organization classifies as a 'critical'. "The reality is, Cambodia will not have enough intensive care unit beds for critically ill patients if the number of COVID-19 cases soars," adds the Forum.
Clearly, a whole-of-society approach is needed to contain the coronavirus surging through the country. And for that to happen we need the social support and solidarity of communities, coupled with protection for the vulnerable. Contact tracers should not only inform people of their exposure to COVID-19, but also advise them on how to safely isolate, seek care, and obtain social services. Care resource coordinators then connect vulnerable patients and their families with local organizations that assist with needs like food, shelter, and mental health care.
As evidenced in past Ebola outbreaks in Africa, using communities as local partners in an epidemic response can lead to more acceptable public health measures. Public health practitioners can work with communities to leverage their existing knowledge and integrate it into a pandemic response. In the case of Ebola in west Africa, de Waal writes that anthropologist Paul Richards observes that the epidemic was overcome when "communities learnt to think like epidemiologists, and epidemiologists to think like communities".
This means that a contagious disease can be overcome by using a participatory agenda that has community buy-in and in turn makes them resilient. Community resilience is both a process and an outcome that emphasizes local capacities which can be adapted and used during a crisis to cope, to mitigate harm, and recover after one.
Towards this end, development partners can support media at the community-level to build community resilience for response and recovery from COVID-19. It is important to listen to and respect communities, through media feedback mechanisms like local community radio talk-shows that will allow health authorities to understand and address rumors, and to empower communities to enact their own solutions. Such a mechanism can be used to answer questions and doubts about vaccination and variants.
Measures to control infectious diseases don't need to be coercive and comprehensive. The opposite is true: they work best when they are consensual and precise—the two go together because contagion control is best done locally by ordinary people.
Without having achieved herd immunity levels through vaccination, we could face another wave of infection. A heavy reliance on complete lockdowns is detrimental to the social fabric of the country from the context of high poverty levels and fragile livelihoods, sparse safety nets and a weak health system.
Sonny Inbaraj Krishnan is Internews Regional Health Advisor COVID-19 for Asia. Internews works globally with a network of partners responding to rumours and misinformation in the global 'info-demic.'
Related Articles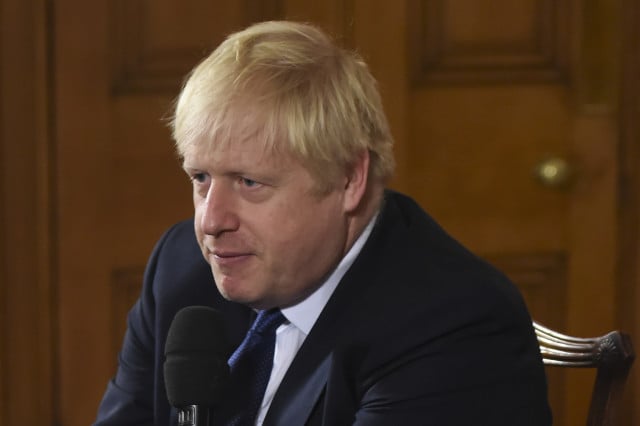 December 28, 2022 11:50 AM