Opinion: Culture Lost as Traditional Games Forgotten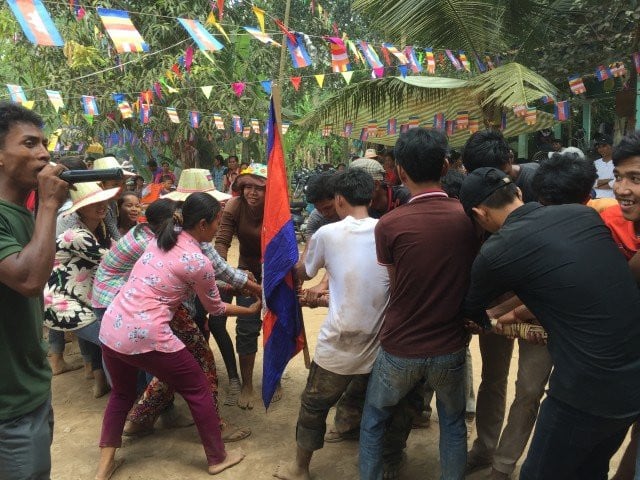 Young know little about how to play
PHNOM PENH – Traditional Khmer games such as chol chhoung, tugging rituals and bos angkunch are dying out and are known in name only in some parts of Cambodia.
Nevertheless, Songkran festival preparations and celebrations in pagodas, schools and tourism areas are raising awareness of the games.
Small concerts, locally known as thung bass, in pagodas or villages also attract attention.
Initiatives playing traditional games to celebrate Khmer New Year provide knowledge and raise awareness of the games among young people.
Twenty years ago, young men, women and children took part in these games enthusiastically. The games improved people's mindset, activeness, care, creativity and flexibility.
Older people led the way in introducing games, which also included leak kanseng, sdech jang (king game) and donderm sloek chaue (stealing the branch). They showed young people how to play, creating good memories and closer relationships between neighbors and villagers.
One or two months before Khmer New Year, the older people would gather everyone as the sun set to play the games in front of each house until nightfall.
There are several reasons why young people now do not know much or have much interest in Khmer traditional games.
Smartphones, televisions, technological migration and lack of initiators may be affecting the games' popularity.
After televisions, smartphones have a significant influence on people of almost all ages – even on babies who are unable to speak yet.
Some people spend almost all their time on their phones playing games, browsing social media and using entertainment platforms such as YouTube.
Another reason for the loss of the traditional games' popularity is migration. As older people move from their hometown to work in another province or city, young people do not have anyone to help them start playing the games.
The popularity of the games started to decrease about seven to 10 years ago.
In the COVID-19 context, which requires people to follow social distance rules, these games are even farther from people's lifestyle during New Year celebrations.
Although some young people have played some of the games before, only a minority know the proper rules.
And as society develops and changes from generation to generation, there is always the loss of some things to create new things. People who played the games when they were young now only keep the memories in their hearts.
Ven Sreynich, a 24-year-old student of English at the Institute of Foreign Languages, agreed that many young people now have less knowledge of Khmer traditional games, adding that the games cause no harm or cost money to play.
"Nowadays many young children don't know much about Khmer traditional games because, as we can see, most of them are influenced by the advance of new technology, using social media such as Facebook, Instagram, Wechat and especially TikTok," she added.
These games were rarely shown on social media, so young children do not know much about them, and they gradually forget about how to play them properly, too.
She thinks giving rewards or gifts could encourage young people to get involved more in playing the games.
"I think what we can do to attract their attention to those games is to create a group of players when there is an event like Khmer New Year celebration, and give prizes to the winners so they want to play more," she said.
Related Articles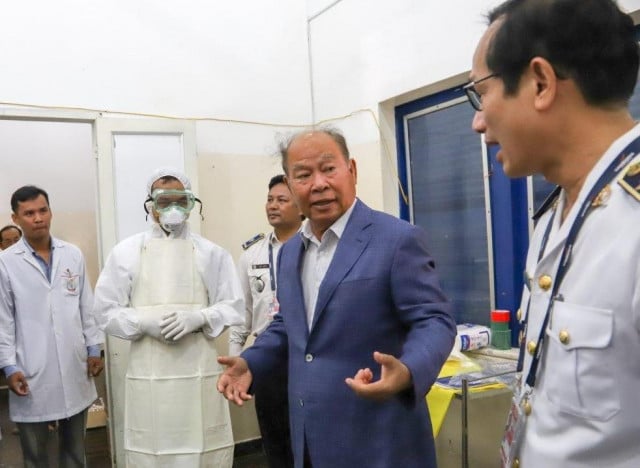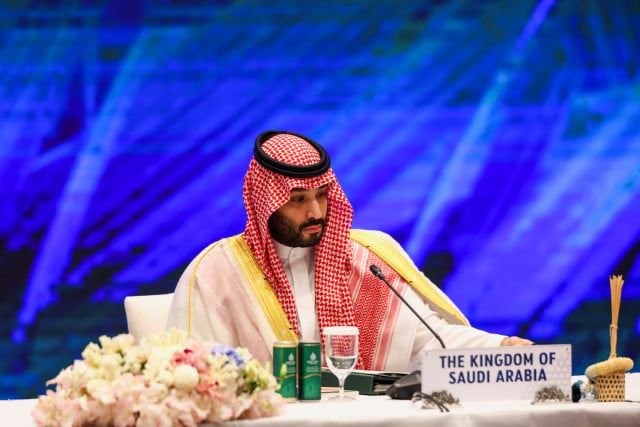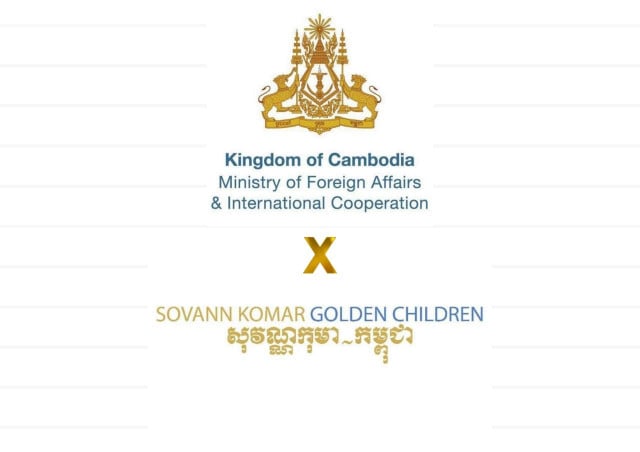 September 23, 2021 7:50 PM