Opinion: Gasoline Costs Lay Path for Electric Vehicles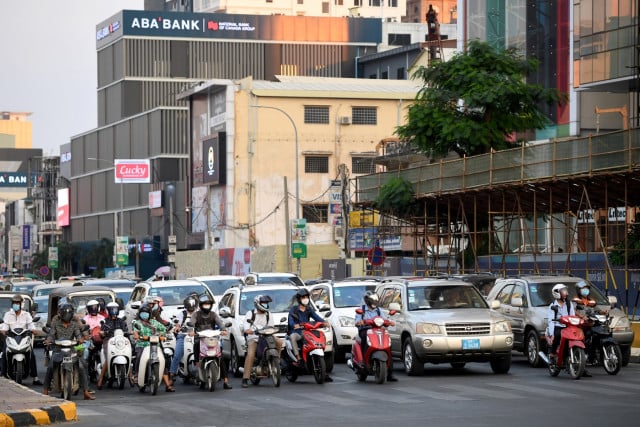 Infrastructure and trust must be built
As in every part of the world, rising gasoline prices are hurting ordinary Cambodians, especially those using internal combusting engine vehicles. Last week, Prime Minister Hun Sen said that people who have been greatly affected by this global crisis can consider shifting to hybrid-electric or electric vehicles (EVs).
The PM's message is encouraging as having more people switch to EVs is not only timely and practical but also fits with the country's commitment to reducing emissions from the transport sector – part of the country's plan for carbon neutrality by 2050.
However, two main questions arise: Are Cambodians ready to move to EVs? Does Cambodia have adequate infrastructure for EV users?
What has been pointed out by the head of government shows that the government also sees the benefits of adopting EVs and this can be a catalyst for a successful transition to EVs.
This will expedite the government's EV policy formulation process, which will lay out a roadmap for all stakeholders to work together in bringing EVs into the transport system and boost EV infrastructure development.
EV infrastructure, which refers to the availability of charging stations (EVSE) in easy-to-access public areas, remains Cambodia's most pressing challenge. So far, there are just around four charging stations sponsored by UNDP Cambodia, but about 10 are anticipated at the end of this year.
Of course, the government has a vital role in infrastructure development, but it also entails more investment from the private sector to ensure that charging stations can be installed in as many provinces as possible. To achieve this, the government will need to do more to entice investors by guaranteeing that EV investing is profitable.
In addition to charging stations, the availability of battery-swapping stations and technicians who can repair EVs also are part of the problem. If EV use is the future of transport, the country will need to work on planning and relentlessly work together with partners to transform this into a reality.
Another main issue the country has faced when it comes to EV adoption is that public trust remains low. But this is common in most countries as people tend to be more skeptical and anxious about new products and technologies, involving either quality or the knowledge to use them.
The anxiety also partially derives from charging station inadequacy as they don't feel like using EVs to travel a long distance. That is why building trust is another task the government needs to work on. Trust can be built through awareness-raising initiatives on EVs, provision of incentives for EV purchase and use as well as expansion of EV infrastructure.
The government has taken a significant step by reducing EV import tax to 60 percent. More concessions on import tax can allow EVs to be more accessible. It has been recommended that the government consider more practical options such as licensing and special land access incentives.
It is critical that the government along with development partners carries out awareness-raising across the country on the benefits of EVs. Many people continue to hold negative views of EVs. That is why it requires an attitude change, and this only happens through knowledge.
The media should also play its part in amplifying and disseminating information on EVs. It can help by getting more EV drivers to speak about their opinions and experiences using EVs, not only about the convenience but also about the challenges they encounter.
Their thoughts and hands-on experience will help other people gain the right knowledge and make better decisions, especially about whether to switch to EVs.
As more young people become environmentally conscious, they will be more receptive to new technologies. Eventually, they will opt for things that are better for their daily lives and the environment.
The government also needs a better plan and initiative to introduce electric public buses in city areas with larger populations, as argued by Dr. Han Phoumin, who is a senior energy economist at the Economic Research Institute for ASEAN and East Asia.
Unveiling electric public buses can be a good starting point as the new flagship for the government's EV policy and demonstrates the effort of the government in tackling the lack of a public transport system, which often causes terrible congestion. If other modes such as trams or trains are integrated into our transport system, these should also be electric.
EVs will be the future of transport and embracing them is a better solution for the environment as they emit fewer greenhouse gases.
Using diverse types of electric vehicle, which go beyond cars, will offer people better options and help them deal with the future challenges of a fast-changing world and reduce the negative impacts on the planet. So go electric or not, the decision is yours. But just be wise.
Related Articles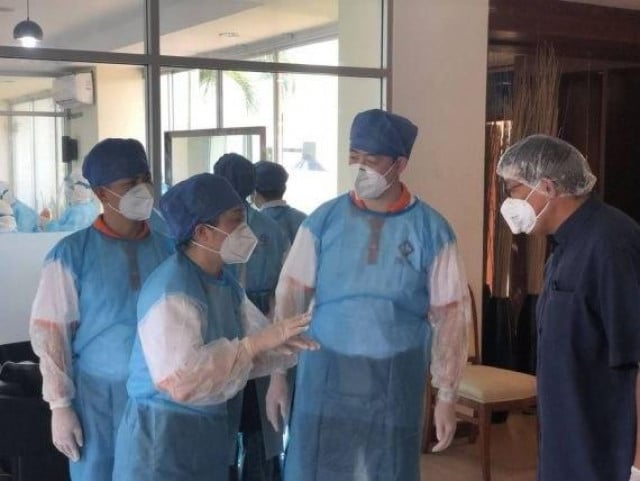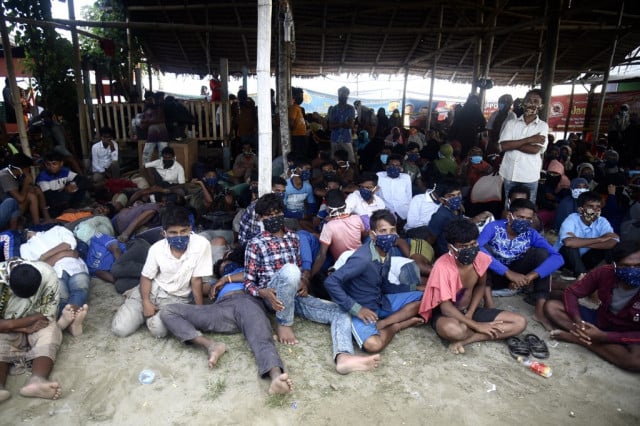 September 7, 2020 4:35 AM