Opinion: Human Rights and Ethical Concerns in Cambodia's Microfinance Sector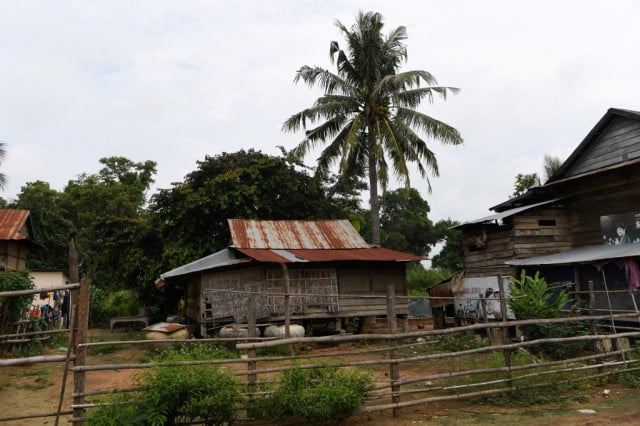 Naly Pilorge
April 2, 2021 2:18 AM
Cambodia's MFI sector would benefit from reform focused on protecting borrowers' land rights.

I wish to thank Ambassador Berger and Mr. Huettenrauch for their decision to publish an op-ed and join the dialogue around Cambodia's over-indebted microfinance sector. They are correct to write that solutions to this crisis can only come with discussion and action from all actors, including investors such as Germany, civil society, and the government.
There are areas where I agree with the ambassador and Mr. Huettenrauch, who is the director of the German development bank KfW's Cambodia office.
We agree that the sector desperately needs transparency. In our first report published in 2019, LICADHO and STT called for greater transparency on the number of land titles held by microfinance institutions (MFIs) in Cambodia. Additional data mentioned in their op-ed, such as breakdowns of loan amounts and publication of effective interest rates, would be a welcome addition. I hope that Mr. Huettenrauch uses his organisation's significant ownership stake in Amret's largest shareholder, Advans SA, or the tens of millions of dollars that KfW has invested in many of Cambodia's largest microloan providers in recent years, as leverage to aggressively push for such transparency.
We also agree that loan portfolio growth rates of 25 percent a year are unsustainable, and that self-regulation is not working. Their op-ed instructs us to look at the ownership of such MFIs to determine which actors are growing their portfolios recklessly, so we note that Amret, which KfW has equity in through the majority shareholder, grew its loan portfolio at an average yearly rate of 28 percent between 2014 and 2019.
There are areas where I disagree with the pair's op-ed as well. They say that structural weaknesses in the microfinance sector only became apparent during the COVID-19 crisis, but economists, human rights NGOs, and even internal reports from the sector itself have been pointing to reckless growth, a lack of consumer protection and the negative effects on borrowers for years. Along with NGO and union partners, LICADHO has interviewed hundreds of MFI borrowers who have experienced a human rights abuse as a direct result of their microloans. To repay loans, these borrowers almost all reduce their food consumption, in some cases dangerously so. Coerced land sales that take place outside the legal system are sadly widespread, and often take place under immense pressure from credit officers at leading microfinance providers. Removing children from school and putting them to work is a devastatingly routine coping mechanism used to repay MFIs. Any one case of any of these abuses is too many for a development project, and the fact that local NGOs are documenting hundreds of such abuses with no proper monitoring and redress mechanism in place is deeply troubling.
In addition, I disagree that the "large scale" use of borrowers' land titles for consumer loans is a result of a "lack of financial literacy", effectively putting the blame on borrowers. The scale and use of land titles is determined solely by the institutions providing these loans. The institutions, sometimes using the money loaned to them by KfW and Germany, are responsible for their reckless and predatory behaviour. As the ambassador and Mr. Huettenrauch noted, borrowers are not even given crucial information, such as effective interest rates, and these loans are often offered solely on the basis of the value of the borrower's collateral. This is not a financial literacy crisis on the part of borrowers who are preyed upon, it is an ethical crisis on the part of MFIs—and a failure to implement proper due diligence processes on the part of investors.
And speaking of predatory lending, my last disagreement is with the false choice presented between MFIs on the one hand and loan sharks on the other. Our past research has shown how loan sharks benefit greatly from MFIs, as these mounting microloans gave them a role to play in Cambodia's financial system, allowing borrowers to repay old MFI loans, and then get newer, larger MFI loans to repay the loan sharks. There is no need to take our word for this. The government's own socio-economic survey shows that average loans from money lenders nearly doubled in size from 2017 to 2019/20, growing faster than loans from both banks and MFIs. It is clear that money lenders are not being put out of business by the MFI sector, but are rather thriving alongside it.
I will end in the same way the ambassador and Mr. Huettenrauch did, with one small adjustment. They wrote, "Loan sharks are of no value to society, on the contrary: They destroy the social fabric that holds a society together. This is particularly true if they find a way to illegally take possession of their debtors' land which is usually the main source of income for a whole family."
My only change is to say that anyone who causes a debtor to lose their land outside the legal system—be it a loan shark, a bank or an MFI—is destroying the fabric of society. I hope that we can work together to better ensure that such abuse never happens again in Cambodia
Naly Pilorge is the director of the Cambodian League for the Promotion and Defense of Human Rights (LICADHO).
Related Articles