Opinion: PM Hun Sen to Visit Myanmar for Sake of ASEAN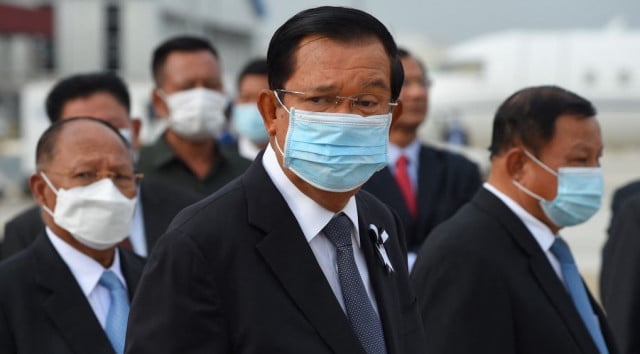 Thmey Thmey's Leang Delux argues in support of Prime Minister Hun Sen's planned trip to meet with Myanmar's junta, saying that Cambodia is well positioned to assist
No-one can stop Prime Minister Hun Sen from visiting the Republic of the Union of Myanmar in January 2022. He clearly stated that he would use his position as Cambodia's leader to try to mediate the situation in Myanmar for the sake of ASEAN's image, ultimately for the sake of humanity and for the well-being of the people of Myanmar.
Since the military coup in Myanmar on Feb. 1, the Cambodian premier has not commented until the ASEAN emergency meeting on Myanmar's political crisis in Indonesia on April 24. At the special meeting, the ASEAN leaders unanimously adopted the five-point consensus, of which the Cambodian leader recently said that he had proposed three points.
The five points are: The violence must be stopped immediately; Parties to the conflict should seek a peaceful solution through constructive dialogue; Brunei, the chair of ASEAN, must appoint a special envoy to mediate the crisis in Myanmar; ASEAN must provide humanitarian assistance to Myanmar; Special envoys must travel to Myanmar for dialogue with stakeholders.
The crisis in Myanmar has not improved. After the Myanmar military regime decided to deny ASEAN special envoys from meeting with all parties to the conflict, ASEAN unprecedentedly decided to leave Myanmar's military leaders out of the summit in late October 2021.
Now, it is Cambodia's turn as the new chair of ASEAN. Hun Sen has always been a politician who has taken advantage of any opportunity. On the crisis in Myanmar, Hun Sen must have already known that it would fall into the hands of Cambodia. Thus, some scenarios and tasks are likely to have been under consideration already.
The decision to hold face-to-face talks with Myanmar's junta leader, Senior General Min Aung Hlaing, is also likely to have been on his mind for quite some time already too. During the inauguration of National Road 11 on Dec. 6, Hun Sen hinted that he might visit Myanmar.
He later met the junta's Foreign Minister and Special Envoy of the Chairman of the State Council Wunna Maung Lwin on Dec. 7 and on Dec. 15, Hun Sen announced that he will meet with the junta's self-appointed leader, Senior General Min Aung Hlaing. This is a good start for the head of the Cambodian government.
Why Does Hun Sen Have to Meet with the Military Leaders of Myanmar?
In the case of the Myanmar crisis, Hun Sen may have two major goals to achieve. The first is to show responsibility as the rotating chair of ASEAN, which has 10 members with Myanmar also a member. Second, as a leader of a country that has experienced civil war and instability and the death of so many innocent people, Hun Sen clearly understands the plight of the people of Myanmar.
Therefore, Cambodia, as a friend, must help its neighbors. This is a humanitarian aspect. With this regard, Hun Sen has already announced that he will not do anything in contrary to the ASEAN Charter. In other words, he will not do anything that interferes with Myanmar's internal affairs. To achieve these two goals, the prime minister must demonstrate essential honesty just like when he entered the Khmer Rouge's zone to implement a win-win policy to end the civil war in Cambodia.
For the Sake of ASEAN
Hun Sen's visit to Myanmar was stated earlier to be only in his capacity as a Cambodian leader, but he, later on, declared that it is also as the chair of ASEAN. If there are any positive results, then these are also the result of ASEAN.
Hun Sen clearly defined the term ASEAN as "10-country members" and Cambodia's first milestone in its chairmanship of ASEAN is its ability to lead ASEAN 10. That means Cambodia does not want to lead the regional organization with nine members. Having all 10 members in the meeting is the task and responsibility of Cambodia as chair. If ASEAN does not have all members, it is such a pity.
So why shouldn't Cambodia attempt such a task, which will yield two parallel results? On the one hand, it is a real ASEAN, and on the other hand, if Myanmar can rejoin the ASEAN, it will be a country with an eased political situation. In this sense, Cambodia clearly understands what it needs to do. Myanmar could be drawn back to the ASEAN Summit only if there are reasonable conditions that other members can accept as well.
Upon hearing that Hun Sen was going to Myanmar, foreign figures and the people of Myanmar expressed their opposition, while some do not publicly oppose but seem to agree unwillingly. At the inauguration of the Hyatt Regency Hotel last week, Hun Sen explained publicly "The situation in Myanmar is one thing. But ASEAN must have 10. Otherwise, it will create a bad habit in the future. What if someone [any ASEAN member] is dissatisfied and does not participate? Don't forbid me! Give me a chance to work! I do what the ASEAN Charter allows [me to do]."
People are waiting to see the results of Cambodia's visit to the Myanmar junta. But Hun Sen said in advance "Please do not blame Cambodia! Cambodia will try to do this. Do not underestimate the role of Cambodia."
Hun Sen also said that if his visit to Myanmar is successful, he will not boast and he still values his neighbors.
"Whether the Myanmar issue is resolved or not, is not an ASEAN issue," he said. "Reconciliation is Myanmar's internal affair."
For a Humanitarian Cause
The military coup on Feb. 1, 2021, led to large-scale protests by civilians and sparked a violent crackdown by the military. Reports from human rights groups estimated more than 1,300 people have been killed. Protests are now taking place in silence and could erupt again in the near future.
The internal political situation in Myanmar does not seem to be showing any signs of improving. Some governments and international organizations want to provide assistance to the people of Myanmar, but maintain their stance not to recognize the junta.
For Hun Sen, a face-to-face meeting with Myanmar's junta leader Min Aung Hlaing is an essential key to open the door for external stakeholders to engage in dialogue with factions in Myanmar. Hun Sen also stressed that Myanmar's internal problems will not be resolved in the short term but there have to have a beginning. The important thing is to prevent violence and death. Political instability and economic pressure from outside are crises that Cambodia has experienced in the past. And those who suffer the most are the people.
Hun Sen clearly understands these issues. So, if the talks facilitated by external coordinating mechanisms can be fruitful, it is a good thing for Myanmar.
The Cambodian premier does not want to see Myanmar, a member of the ASEAN Community involved in deciding the common future, be left alone and solve problems alone.
Of course, that is to ensure that Myanmar participates in the ASEAN Summit again, but the Cambodian leader also wants to show sincere sympathy for any member who is suffering. As Hun Sen has already stated, before resolving the internal crisis, Cambodia's warring parties had been negotiating for four years with the help of the international community to reach a peace agreement too.
Indeed, Cambodia sees dialogue as the starting point for finding a solution in Myanmar.
Prime Minister Hun Sen will be the first foreign leader to visit the post-coup junta-led Republic of the Union of Myanmar since the junta seized power. So, if Cambodia can help ease the political tensions in Myanmar, then it is an honor and a great value for Cambodia to play a role in the region.
Related Articles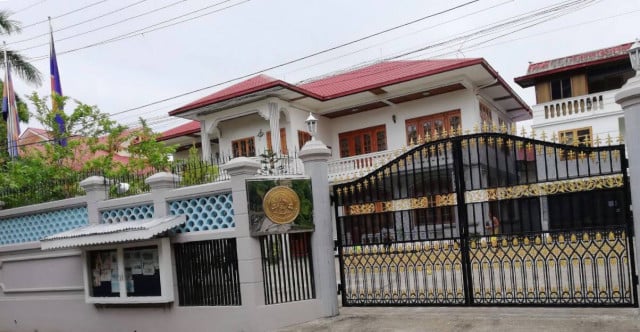 December 31, 2021 4:40 PM
February 16, 2022 10:37 AM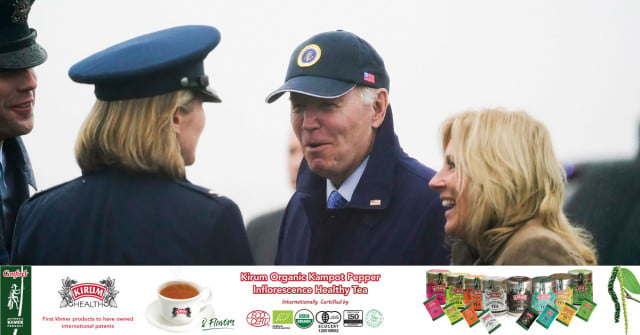 November 28, 2023 4:15 PM