Opinion: Small State Leverage in Great Power Competition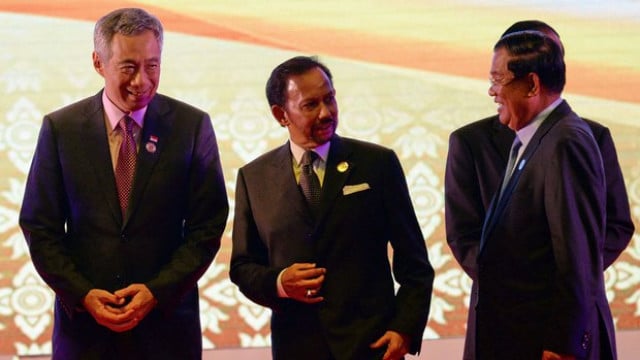 Implications for Singapore and Cambodia
PHNOM PENH–Small states' survival has always been viewed as dependent on external actors, particularly great powers. The current power competition in Southeast Asia between the United States and China has put small states in a difficult position.
US-China competition continues to be significant in Southeast Asia as it presses countries to take sides and become even more active in their foreign policy toward the two.
Many US initiatives, such as the Indo-Pacific security alliance, have been viewed as countering China's growing influences in Southeast Asia. This emphasizes that the competition is becoming more intense, and small states must be well-prepared for their foreign policy choices to ensure survival.
This prompts us to examine the foreign policies of small states in the region, notably Singapore and Cambodia, as well as their responses and leverage in the face of great power competition, as a lesson for small states in a challenging situation.
Singapore has pursued a hedging strategy in the areas of security and economy, as well as utilizing the country's diplomatic leverages to survive.
It entails avoiding firm balancing or bandwagoning – following a popular course - by adopting two sets of mutually counteracting measures, including risk-contingency and return-maximizing measures, to selectively engage with both countries rather than choosing sides between the US and China.
Apart from being affected by the competition, Singapore has undertaken risk-contingency strategies such as strengthening its military, intra-regional cooperation, and defense partnerships, all without directly targeting a single major power.
Singapore affirms ASEAN Regional Forum as a platform for regional cooperation on non-traditional security issues
During its 2018 ASEAN chairmanship, Singapore endorsed a strong commitment to the ASEAN Defense Ministers' Meeting (ADMM) and ADMM-Plus as multilateral defense diplomacy.
Moreover, it modernizes its defense by allocating up to 3.2 percent of GDP to defense in 2020, and it attempts to bolster its military with digital and intelligence services in 2022.
Singapore also adopts a dual-track engagement with both the US and China bilaterally and multilaterally. Singapore coordinates numerous ASEAN-led frameworks to bind the two states in their relations with Singapore and the region.
For decades, the US has been a critical partner for Singapore as a key source of defense equipment and military training facilities. The two countries have enhanced their defense cooperation and have annually engaged in bilateral drills.
Meanwhile, Singapore-China defense relations have recently grown, including Defense Exchanges and Security Cooperation, bilateral exercises, reciprocal logistical support agreements, and ministerial-level dialogue.
Nonetheless, this cooperation is limited in comparison to the US. Singapore's Prime Minister, recently addressing the 27th Future of Asia conference in Tokyo, encouraged countries in the region to cooperate and build trust with potential adversaries, notably China.
In this sense, Singapore's ties with China are to foster trust and manage their evolving relations and to economically embrace and benefit from China's rise as its maximizing option.
China has been Singapore's largest trading partner, investing $5.8 billion in over 700 projects, according to research fellow at the Singapore National University Lam Peng Er's journal published in 2021. Simultaneously, Singapore is also China's largest investment market in Asia and one of the top foreign investment locations for Chinese firms.
Both countries have signed many agreements, including the Belt and Road Initiative (BRI) in 2019. Singapore has also formed an "All-Round Cooperative Partnership Progressing with the Times'' with China and is involved in three of China's projects, including the Suzhou Industrial Park, the Chongqing Initiative, and the Tianjin Eco-city.
Furthermore, China is Singapore's largest export market, where many companies, including Singaporean enterprises, have established factories and branches. As a result of the competition between these two superpowers, Chinese companies looking for new locations thrive while Singapore has decided to maintain its relationship and remain open to business operations without being hampered by sanctions. As a result, Singapore's reputation as a desirable location for global corporations seeking to protect themselves from the conflict grew, potentially resulting in job opportunities and increased investment in the economy.
Cambodia is one of the small states in the region at the center of a sensitive spot in this power struggle which makes the geopolitical competition between the US and China inevitable for the Kingdom.
Cambodian foreign policy stipulates that the country does not take sides; thus, given the growing tensions of the US-China power competition in the region, Cambodia is seen as practicing smart alignment which is the combination of hedging and bandwagoning occasionally to stay flexible to safeguard its security and survival.
Smart alignment generally refers to the art of achieving national interests without hurting any country or an ability to use complex geopolitics and power to attract and lobby others.
Following smart alignment, Cambodia is still committed to standing on neutrality based on three NO's: No interference, No military pact, and No military base. While recently meeting in Washington, the Cambodian Prime Minister Hun Sen also stated, "We don't have to choose between the US and China. There is no need to do so. Whether or not you force me to take one, I will refuse."
Therefore, Cambodia is committed to staying neutral while exercising smart alignment. For instance, when the Kingdom was accused of having a secret arrangement affair with China over a naval base, the Cambodian government allowed the US to visit the naval base in 2021 even if it meant sacrificing its own sovereignty.
This act exemplified Cambodia's continued efforts to maintain firm relations and trust with the US and to make careful calculations for its own survival.
Although many critics have pointed to Cambodia's inclination toward China, Cambodia in fact does not rely solely on China. We can see Cambodia has diversified its markets and exports to include not only China but also the US and the EU and others because diversifying economic and strategic partners is the only way to assist Cambodia to maintain neutrality and maximization of benefits.
The diplomatic relationship with China is already known as "Ironclad Friendship." In this sense, Cambodia, unlike other Southeast Asian countries, has decided to occasionally align with China while embracing some dimensions with Beijing for her survival.
Both aligning hedging strategies are critical for Cambodia. However, which strategy to use depends on the circumstances. For example, when sandwiched between Vietnam and Thailand, Cambodia had to rely on China to find common interests and seek security guarantees.
Nevertheless, what can be seen among the foreign policy directions of the two small states is their efforts to establish and strengthen economic relations and diplomatic leverages within the region and beyond.
To survive without relying on the two big powers, Singapore and Cambodia have focused most of their diplomatic efforts on the function of ASEAN as a binding engagement platform for maximizing diplomatic gains through bilateral and multilateral engagement with the major powers.
To reduce the risk of economic dependency on China, the two also adopt economic diversification policies toward other countries in the region, notably ASEAN countries, and beyond.
On the other hand, with President Joe Biden taking the office, the world has seen the reinforcement of the Pivot to Asia by the US to counter the Chinese sphere of influence in the region with the newly established initiative security alliance for Indo-Pacific as well as a new regional economic grouping. However, this may further complicate and harden the current tension with China. With such pressures and uncertainties, Singapore and Cambodia must be ready to protect sovereignty.
Authors: Chem Nathaya, Choeurn Thailong, Din Liseinet, Van Kouchnita are a group of students from the Department of International Studies, Institute of Foreign Languages, Royal University of Phnom Penh.
Related Articles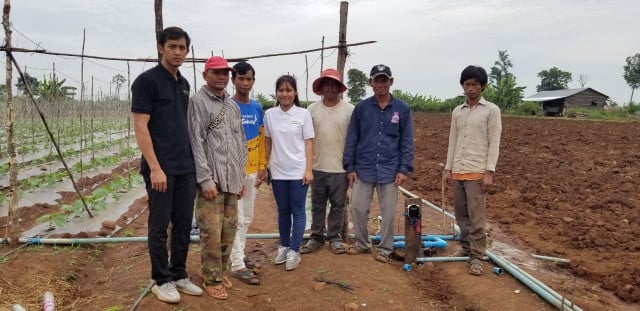 December 14, 2020 9:38 AM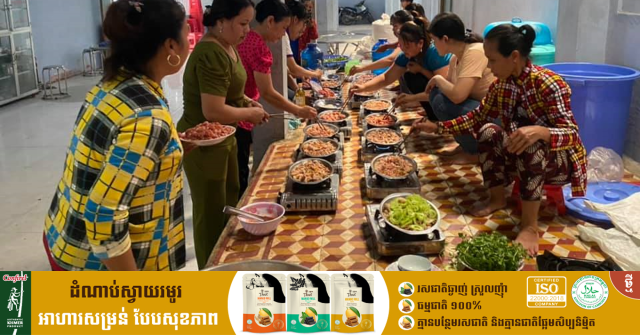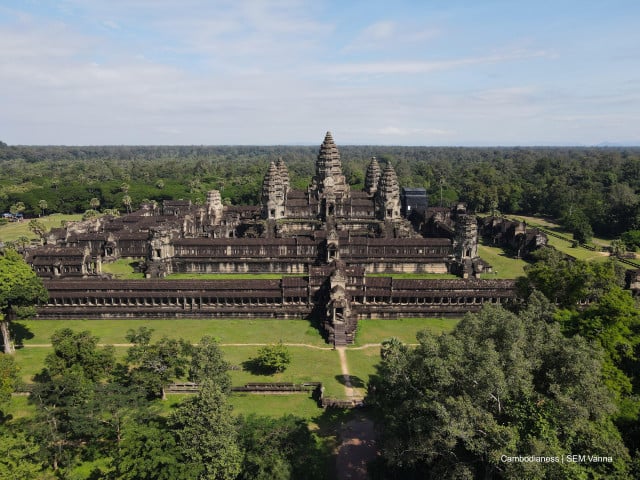 November 29, 2020 5:10 AM