Opinion: The Need to Promote Cambodian Women's Participation in Political Decision Making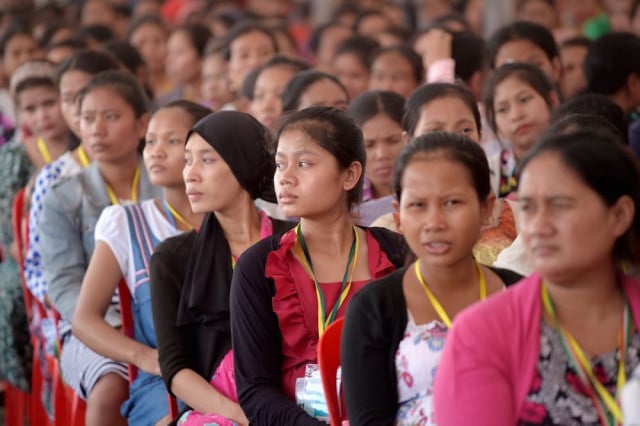 After the fall of the Angkor Civilization in the 15th century, Cambodia suffered prolonged civil wars and encroachments from its neighbors until it became a protectorate of France in the 19th century.

It was under French colonization for 90 years until its independence in 1953. After a brief period of nation building and development, Cambodia fell into the darkness of the Khmer Rouge regime in 1975. The country was virtually destroyed under the genocidal regime and had to start from scratch after 7 January 1979 when the Khmer Rouge collapsed. With support from the United Nations, it held its post-war national elections in 1993 and adopted a multi-party democratic system.
Over the past few decades, Cambodia has achieved remarkable progress in a number of areas, including socio-economic development and political stability; however, many challenges remain. One of the challenges is the limited participation of Cambodian women in senior leadership positions in the government system, which limits their participation in political decision making.
Women make up 51 percent of Cambodia's 16 million population. However, there are only 20 percent of women in the national assembly, 15 percent in the senate, and around 18 percent in commune councils. Out of Cambodia's 25 cities and provinces, there are only two women who are provincial governors. One is a governor of Pailin province; the other is Koh Kong province governor.
There are many barriers that prevent Cambodian women from engaging in political decision making and holding high-level government positions. This article discusses three reasons, namely family factors, religious beliefs, and gender inequality, which constrain Cambodian women from raising their voices and representing other women in the state system.
Women Behind the Shadow of Family
A report by the United Nations Human Rights Office of the High Commissioner Cambodia showed that there were more women working in the informal sector, such as housework and childcare than men. Women were also found to be at greater risk of losing their rights to freely choose their work than men. Moreover, the report noted that women seemed to take on work that was close to the home due to their additional responsibilities for childcare and domestic work. It is a common belief that "a woman's most important role is to take care of her home and cook for her family."
As Cambodian society is still conservative, many people, especially the older generation, still think that knowledge of housework is the crucial knowledge that women should inherit and keep practicing. They tend to believe that a proper woman should possess the knowledge of managing domestic affairs such as cooking, looking after children, and doing housework. As Chin (2020) noted, "Men also hold the view that they are not allowed to do the laundry and cooking because it violates men's rights based on Khmer culture."
Women in the Eyes of Religious Beliefs
Buddhism is Cambodia's official religion, and approximately 97 percent of Cambodians are Buddhist. Buddhism has a strong influence on all parts of people's daily lives. It is a religious belief that it is a sin to be born as a woman, and to be born as a man in a next life, women need to cultivate more merits in the present life.
In Buddhism, monks play as important a role as teachers, but only men were allowed to study at pagodas and women remained at home to manage housework, childcare, and unpaid tasks. According to Chin (2020), "nuns are always busy with matters related to chores while the monks spend most of the day learning". Looking at the leadership role at the monastery community, only men are seen at the leadership and decision-making levels, while women are playing as donors to pagodas and preparing food for monks.
Thus, to end this gender inequality, the interpretation of gender through Buddhism should be refined by Buddhist council or Buddhist experts, and the gender awareness of women should be promoted by preaching monks through radio or television broadcast and other channels such as Facebook and YouTube. As Chin (2020) suggested, "in contemporary Cambodia of Buddhism, it should be redefined to avoid the negative emphasis and wrong interpretation of Buddhism on gender issues".
Women and the constraints of Traditions
According to the Ministry of Women's Affairs, Cambodia was ranked 96th out of 148 countries in the Gender Inequality Index. Even though Cambodia has improved the status of gender equality from 108th in 2014 to 89th in 2019, the trend of increasing women being involved in politics remains limited.
A limited understanding of gender relations and gender equality is still prevalent, and the cultural norms that value men more than women have sustained the practice of male predominance in Cambodian society. Moreover, the gender stereotypes based on Chbap Srey, a traditional code of conduct for women, remain an obstacle to the gender equity that women deserve.
Because of the gender gap between policy and practice, there is an inequality between men and women when it comes to holding senior positions. As Trudy Jaccobsen (2008) stated, "while the female voice is for the most part absent in accepted versions of Cambodian history, this is not necessarily a reflection of the importance or passivity of women".
Chbab Srey seems to remain the most powerful weapon to control women's desire and role in Cambodian society. As Elizabeth Chey wrote, "Khmer traditionalists compare a Cambodian girl to white cotton wool. A boy is compared to a gem. And it is said that when white is muddied, it never is washed to the purity and cleanness it once had. Gem, on the other hand, can be cleaned to shine brighter".
This quote shows that the inequality between men and women is still prevalent in Cambodian society even though Chbab Srey has been removed from school curricula since 2007. Thus, men continue to be regarded as "gold" while women are seen as "white cotton wool" even though women have tried so hard to fight for their freedom and raise their voices. If this trend continues, the burden on women will not end, and gender equality exists only on paper. Men will continue to enjoy the traditional ideas of masculinity and male privileges.
It is therefore important to create training programs to educate men to understand their role and gender equality to prevent discrimination against women. It is also vital if men try to be open minded and think that housework is not only a responsibility for women to do, but for both sexes. However, it might take a long time to address this issue of gender norms to promote gender equality. As Catherine and Nhek (2019) suggested, "we need to teach boys from a young age about their role in sexual reproductive health and rights and gender equality will ensure men of the future will have greater desire to share the responsibility of contraception."
The Need to Promote Cambodian Women's Participation in Political Decision Making
Political participation is a vital and benevolent component of democracy, and the nature and number of citizens involved in politics can significantly shape the direction of politics in a country. Thus, it is important to promote women's participation in politics and senior positions in the government. Society may not develop quickly if women who are key actors are not given the opportunity to participate in political decision making.
Article 35 of the Cambodian constitution states that Khmer citizens of both sexes have the right to participate, actively in the political, economic, social and cultural life of the nation. Likewise, according to Article 21 of the Universal Declaration of Human Rights, "everyone has the right to take part in the government of his country, directly or through freely chosen representatives." Thus, it is against the principles of human rights and against the Cambodian constitution if women continue to be marginalized and not given equal status in society.
I believe that when the number of Cambodian women in senior positions in the government increases, there will be an improvement in gender equality, economic growth, quality of education, social justice, and healthy democracy.

Conclusion

In conclusion, Cambodian women's participation in decision making in the government system is limited. Family factors, religious beliefs and traditions continue to limit women's role in political decision making. To ensure prosperity and wellbeing of the country, it is vital to end the gender gap and social stereotypes that marginalize women. I strongly believe that one nation could not move fast when women are not given the opportunity to make decisions. In fact, men and women should receive equal treatment and recognition. Women should be empowered to engage and raise their voices as well as to participate in high-level political decision making in the government system. We also must stop popularizing the phrase "Women can't turn around the kitchen." Moreover, as half of the Cambodian population is women, women's participation in society and politics needs to be promoted. No doubt, women's social and political participation is essential because it not only reflects the maturity of a country's politics, but it also represents a significant element of the national democratization process.
Chea Sameang, a graduate with a Bachelor's degree in International Relations from Paññāsāstra University of Cambodia.
The article was originally published on Politikoffee
Related Articles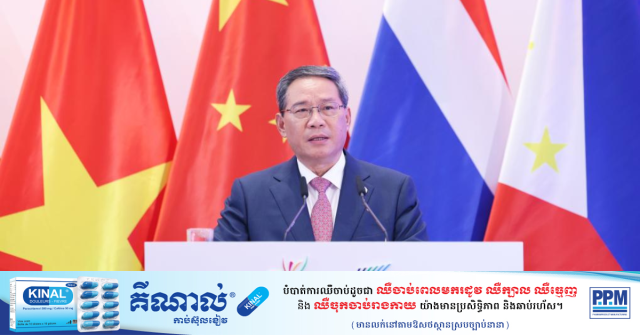 September 18, 2023 9:25 AM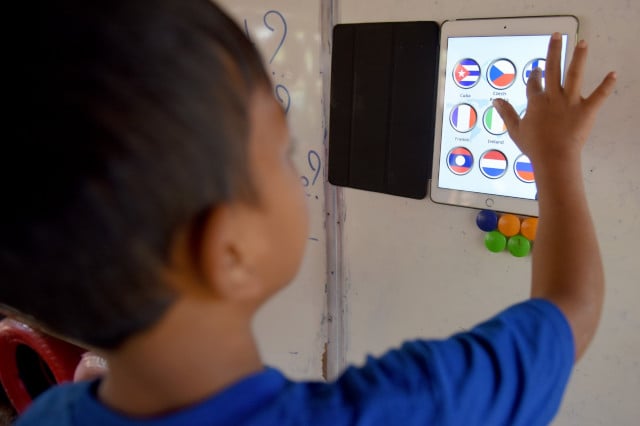 September 16, 2022 11:00 AM