Opinion: The Role of Buddhist Pagodas in the Building of Cambodia's Society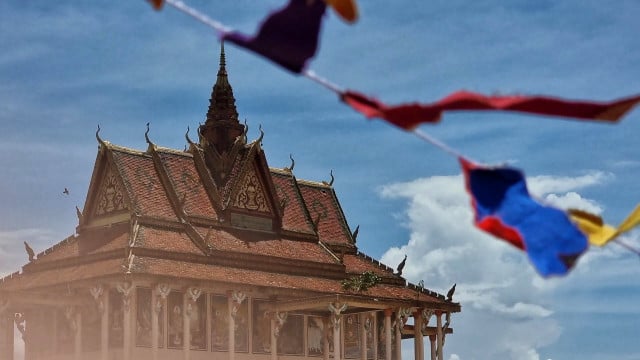 Phnom Penh - For millennia, Buddhist pagodas have played a major role in the development of the country's society in nearly all sectors, from education, culture and social work to health and the economy.

Many leaders of the country—with Prime Minister Hun Sen being no exception—spent some time in their youth as "pagoda children:" children—often poor ones—who lived in pagodas and were educated by the monks.

Today, around 90 per cent of the Cambodian population is Buddhist, and Buddhist pagodas play an important role in the development of the country's social structure and in the following:

1. In addition to being the location where religious celebrations and practices are held, Buddhist pagodas are also viewed as time capsules where Cambodian identity and culture have been preserved.

2. Buddhist pagodas also function as refuges for underprivileged students and youths from rural areas who seek education or training in urban centers but cannot afford housing. Furthermore, pagodas welcome orphans, vulnerable elderly people and poor youngsters.

3. Pagodas, in one way or the other, serve as psychological and emotional-support centers: zones in which racial discrimination in terms of skin color, nationality or social class fades away. Offerings to pagodas made by people are then used as resources to build roads, bridges, schools, hospitals, water wells, water reservoirs, and plantations, which provide food as well as medicine.

4. Pagodas are depositories for the country's culture and knowledge accumulated over centuries, serving as both museums and libraries where material has been kept without being influenced by politics. Throughout centuries, pagodas would offer training in literature, mathematics and several areas of general knowledge, which were essential for everyday life. Many famous authors and artists of past generations in Cambodia were first trained and mentored under the roof of pagodas.

5. Pagodas are places that offer lessons and tips regarding physicality, communication and emotions, teaching compassion and how to reduce negative intentions such as greed. The teaching of the Buddha and Buddhist monks mainly focus on social morality such as duties between parents and children, teachers and students, husbands and wives, employers and employees, leaders and their people, monks and elderly people.
Even though pagodas play a positive role as described here, today's pagodas should strengthen and expand their capacity in order to help further build the nation. According to the Facebook page Rules of Dharma, the late Chheng Phon had said that "[P]agodas should not just build stuffs from rock and stone, which do not really serve any crucial needs. They should turn around and build the 'stone' people.

"The more 'stone' people who want to acquire knowledge, conscience and willpower as hard as stone, the better it becomes," he is quoted as saying.

Phon, who served as Cambodia's minister of fine arts and culture, and was an outstanding person in the field of education and the promotion of arts and cultures, recommended that every pagoda should have the following: a school of theory (Pali school), a school of experimental theory (Vipassana school), and a library to store documentation. Pagodas should also offer, he said, courses in linguistic, writing and recitation of poetry, and various styles of music. With these programs, it could proudly be said that, Phon added, "Pagodas are [depositories] for cultures.

"This bowl of rice is not given by a lazy person," he said to monks before the start of meals. "It is given by a person who is so active and motivated. Which means that, after having this meal, I [the monks] have to contribute back to those who offered it to me." [Phon created a Center for Culture and Vipassana on the outskirts of Phnom Penh in the early 1990s.]

Buddhist pagodas are undeniably crucial in supporting in part the nation's economy as well as providing support to society. If more and more pagodas make an effort to follow the guidelines suggested by Cheng Phon, Cambodian society will greatly benefit and view them with even more pride.
Related Articles