Opinion: UK Adds Depth to ASEAN Relationship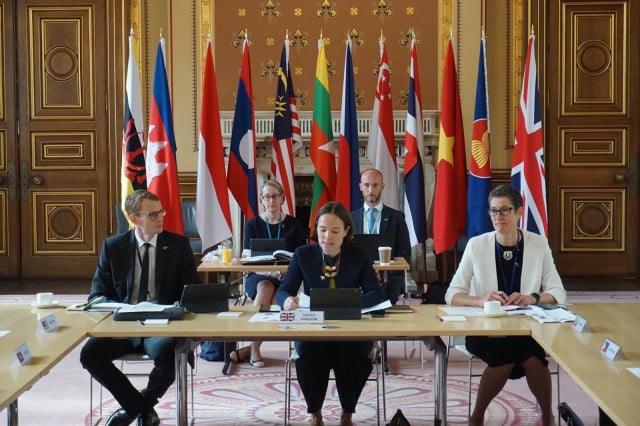 This week is an important moment for the UK and ASEAN. A year on from becoming an ASEAN Dialogue Partner, I am delighted to see the UK's relationship with ASEAN growing stronger and deeper. As we head to the first ASEAN-UK Post Ministerial Conference on Thursday, I am excited by the opportunities that I can see through our first ASEAN-UK Plan of Action – building security ties in the Indo-Pacific, deepening our economic partnerships across ASEAN, and building resilience in the face of shared challenges such as climate change.
The UK is firmly committed to ASEAN. Since we became a Dialogue Partner last August, the UK has stepped up its engagement with ASEAN partners. Our Prime Minister addressed the ASEAN Business and Investment Summit last year and participated in the Asia Europe Meeting Summit hosted by Cambodia. Our Foreign Secretary invited ASEAN Foreign Ministers as guests at the G7 meeting in Liverpool, for the first time, in addition to visiting Thailand, Malaysia and Indonesia. The Minister for Asia, Secretary of State for International Trade, COP 26 President, Armed Forces Minister and many others have visited the region to engage on a variety of important areas of mutual interest. In this context, we have also seen concrete progress with the agreement of the Joint Ministerial Declaration on Future Economic Cooperation.
The UK's cooperation with ASEAN builds on solid foundations laid by longstanding bilateral ties. These relationships are also going from strength to strength. The UK welcomes Cambodia's leadership as ASEAN Chair this year, and its focus on Addressing Challenges Together. Here in Cambodia, we have been working with the Government to design a roadmap to deliver increased investment in the automotive and consumer electronic sectors, which forms part of ASEAN's efforts to stimulate economic recovery from the pandemic. We are also working together on a low carbon energy partnership. The former Foreign Secretary Dominic Raab and the Minister for Asia have visited Cambodia in June 2021 and January 2022 respectively. The UK has also held Strategic and Political Dialogues with Brunei, Malaysia, Vietnam, Laos, and Thailand in addition to Joint Economic and Trade Committee meetings with Indonesia and Thailand and a Human Rights Dialogue with Cambodia. The UK-Indonesia Roadmap was signed, and the UK-Singapore Digital Economy Agreement entered into force.
This engagement is evidence of the UK's firm view that South-East Asia and the wider Indo-Pacific region are critical to the UK's economy and security. We are deepening our partnerships to promote peace and stability across the region and globally. In the last year, we've seen the ongoing response to the Covid-19 pandemic, Russia's invasion of Ukraine, the deteriorating situation in Myanmar and the urgent challenge of climate change. In an increasingly uncertain and insecure world, the UK and ASEAN face these challenges together as partners. We will cooperate to strengthen our health systems and support our mutual recovery from the pandemic. Together we will hold to the principles of international law and insist on the sovereignty of states. We continue to support ASEAN's Five Point Consensus on Myanmar, and the efforts of ASEAN Special Envoy Prak Sokhonn. This includes pushing for an immediate cessation of violence and for inclusive dialogue with all parties, including the democratic opposition. Together we will tackle the threat posed by climate change, and pursue a green, resilient future. There is a great deal to be positive about as we strengthen our partnership and deepen our ties.
Related Articles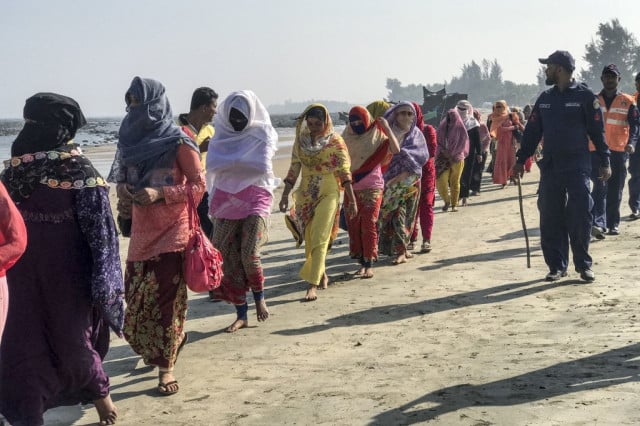 February 26, 2020 9:38 AM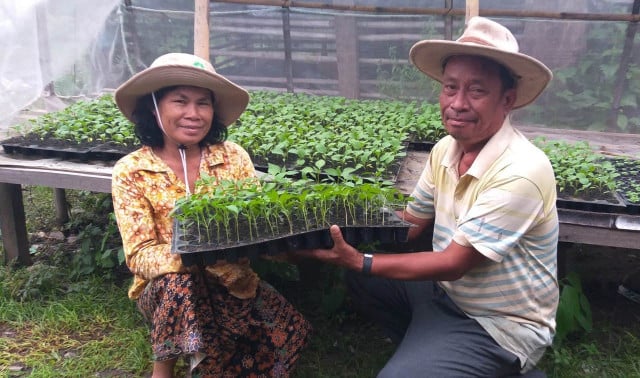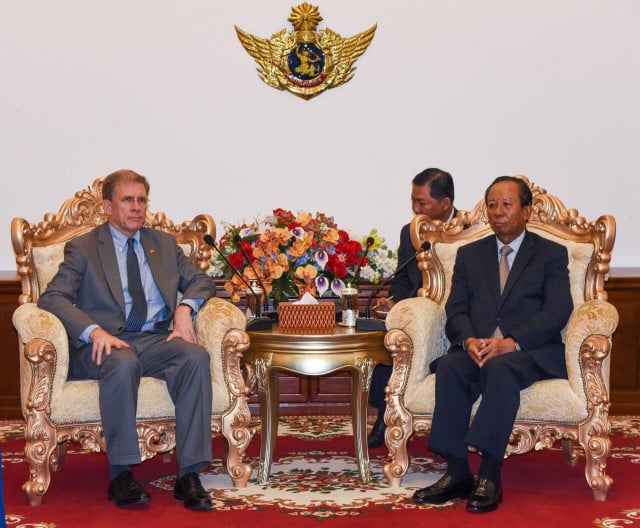 November 14, 2019 4:29 AM