Opinion: What to Expect from the Special ASEAN Summit on Myanmar Crisis
Seun Sam
April 21, 2021 1:47 PM
People shouldn't expect much to come out of the ASEAN summit as the bloc's need for consensus and non-interference will likely prevent any meaningful statement or action on Myanmar's crisis.
Myanmar's military-appointed foreign minister, Wunna Maung Lwin, was in Thailand on February 24, for talks with his Indonesian and Thai counterparts on a suitable solution for the crisis in Myanmar. More importantly, ASEAN leaders are expected to gather at the first summit on the crisis to be held in Jakarta, Indonesia on April 24, 2021. All representatives of the ten nations, including the junta leader of Myanmar Min Aung Hlaing, will participate in the special summit during which it will seek to focus on the crisis amidst persistent violence against civilians.
So, what can we expect from the first ASEAN summit on the crisis in Myanmar?
There are different discussions about the outcomes of the ASEAN meeting and many people remain very negative about ASEAN. There should not be too much hope of ASEAN solving the crisis in Myanmar since the ASEAN Charter treats the present issues of Myanmar as the internal issues and member states are not allowed to interfere in the internal issues of other members.
Regarding the upcoming ASEAN summit, it will have no influence on the crisis in Myanmar, or we can say that there will not be a specific settlement for the crisis in the country. General Min Aung Hlaing will participate in the meeting as the official representative of Myanmar to ASEAN and it is not believable to suggest he will sign any statement or declaration that aims to condemn his own activities or his leadership in Myanmar.
One of the special criteria for ASEAN is consensus and based on this principle, any statement could only be issued when it is agreed upon by all ten member states. Are you going to sign on a statement that will condemn yourself? The answer is surely not. There is no one in ASEAN who will condemn themselves in whatever situation.
Therefore, what would be the outcome of the meeting? ASEAN leaders will hold first meet by greeting each other in a friendly fashion and asking one another about the spread of the COVID-19 in their countries, as well as smiling at each other. Some ASEAN leaders will likely inform coup leader Min Aung Hlaing, as diplomatically as possible, to be kind to his own citizens and please do not kill and jail more people. Simultaneously, other ASEAN leaders will tell the General that it is your own internal issue, please peacefully solve your problem and we are ready to work with you.
It is predictable that ASEAN leaders will not tell General Min Aung Hlaing that he is wrong and he needs to relinquish his power and release all political prisoners, including Aung San Suu Kyi.
ASEAN is just an economic, cultural, and social platform—it is not a political grouping and it is not strong enough to solve any political issues that take place in or between ASEAN member states. The clashes between Cambodia and Thailand in 2008 over Preah Vihear Temple have shown this.
ASEAN passed the problem to the UN and then the UN sent it back to ASEAN who simply told Cambodia and Thailand to bilaterally address the problem. Finally, Cambodia appealed to the International Court of Justice (ICJ) to reinterpret its decision in 1962 and should be thankful to Thailand which agreed to follow the judgment of the ICJ as ASEAN members were very divided.
Therefore, the question is how many countries have officially recognized General Min Aung Hlaing as the legitimate leader of Myanmar?
No ASEAN leader will want to directly say that they recognize General Min Aung Hlaing as Myanmar's leader, but look at the ASEAN countries that sent their military representatives to participate in the Armed Forces Day military parade in Naypyitaw: Vietnam, Laos and Thailand. Beyond ASEAN, other countries such as Russia, China, India, Pakistan, Bangladesh also did the same.
It is fortunate for ASEAN that Brunei, the current chair of the ASEAN, and Indonesia the country where the first special summit to be held, did not participate in the military parade, otherwise leaders of ASEAN would not have a suitable excuse to inform their citizens and the international community—especially at a time when many are closely observing the situation in Myanmar.
If the Myanmar crisis cannot be solved in 2021, the case will become another burden for Cambodia when it serves as the ASEAN Chair in 2022. Some actors will try to pressure the country to solve the issue as it dealt with the South China Sea issue in 2012.
All in all, the first special ASEAN summit will not bring a big change to Myanmar's crisis since there will most likely not be any statement that condemns the coup and the brutal violence that has followed.
The ugly part is that General Min Aung Hlaing will remain in power as long as he wishes to and the situation in Myanmar will return to the same condition as it was during previous episodes of military rule, so there is little hope that the killing and jailing of protesters will stop or slow in the wake of the first ASEAN summit.
Dr. Seun Sam is a researcher at the Royal Academy of Cambodia focused on political science. All views in this article are his own.
Related Articles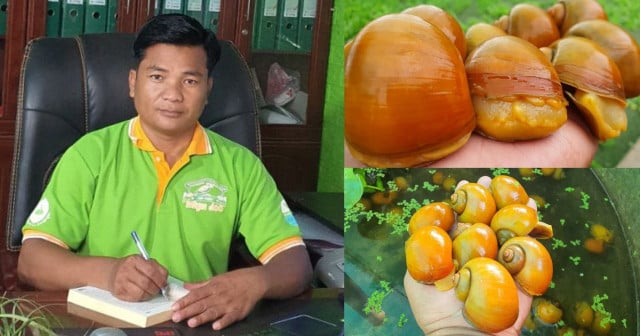 September 9, 2022 10:58 AM