Organic Rice Paper Takes on Export Market
Miller Amru Rice finds use for broken rice
PHNOM PENH--Locally owned rice miller Amru Rice Cambodia launched a new product, Khmer Organic Rice Paper, during the COVID-19 outbreak in 2021 for distribution to the European and domestic markets.
The company, one of the largest rice exporters in Cambodia, aims to expand the market for local farmers, maintain employment for its staff and promote healthy products.
For almost a year, Amru Rice, has been producing wafers made from broken rice, fragmented-grain rice that lacked a market, for local and foreign customers, company general manager Khy Muny said.
Muny, 35, said the organic rice paper was initially manufactured, to international food safety standards, only for export to the European market. When the pandemic disrupted shipments and with the surge in shipping fees, Amru Rice decided to distribute the product in the domestic market.
"We are doing this because we want to sustain our company while we don't want to lay off our staff during the COVID-19 crisis," she said.
Muny said she did not immediately know the exact impact of COVID-19 on the business and could not disclose the amount of product that had been sold for commercial reasons.
Established in 2011, Amru Rice Cambodia is working to promote local farmers' livelihoods while producing healthy products that are environment-friendly.
Its products include black pepper, organic jasmine rice, organic red jasmine rice, perfume jasmine rice, Preah Vihear organic white rice, rice paper and Kampong Speu rice noodles.
With the four-month success of the rice paper locally, the product has been developed into three flavors — vegetable, pumpkin and pandan.
The rice wafers are sold for 32,000 riel or $8 in five packages, weighted one gram per package. Consumers get 80 sheets in five packages.
To meet food quality standards for the organic rice paper, Muny said she has cooperated with experts as well as coordinated with stakeholders, while an international expert team comes to inspect planting sites, rice seeds, the production line and market distribution to ensure quality.
"To launch the Khmer Organic Rice Paper product, a lot of patience and careful coordination on all parts of the entire production chain were required," she said.
The product has been exported to 40 countries and was first distributed in France, the Netherlands and Denmark. She said her buyers then distribute the products to various countries in Europe under their private labels, therefore she is not able to keep track of all the countries in which her product is sold.
Muny, who has 10 years of experience in the rice sector, said there is a lot of competition in exporting rice paper as many countries such as Thailand and Vietnam produce it. Despite this, she said Amru Rice Cambodia has maintained its reputation as the company uses 100 percent Khmer raw materials to produce cost-friendly products which support Cambodian farmers.
"We like to produce the value-added products for export because we can not only do business but also sustain the livelihood of our growers," said Muny.
She hopes that Amru Rice's organic rice paper will not only stabilize the employment of her staff but also provide a market and improve the lives of farmers. She said also that those who aspire to start a business must first find their target markets and be creative in their products, exemplifying that rice can be made into various products to respond to the demand.
"Making rice for only cooking will not have a broad market. We need to think that rice can be processed into different products such as food powder for babies or rice crackers," she said.
She urged Cambodians to support domestic products because they added a lot of value for the nation by creating jobs and contributing to the national budget.
Related Articles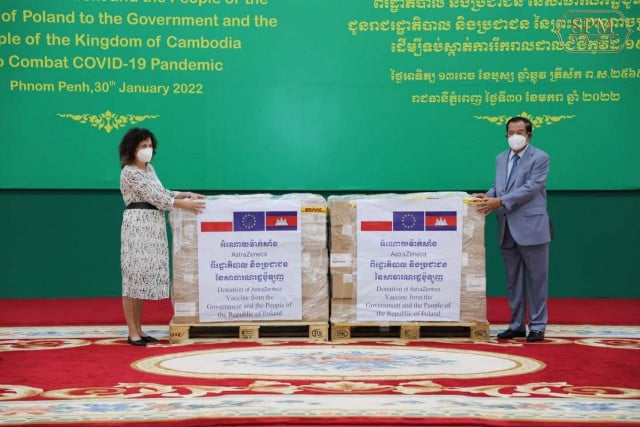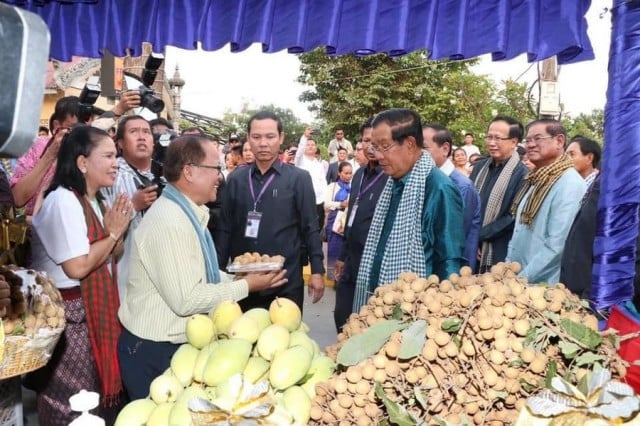 December 4, 2022 10:00 AM