Ou Chanrith Distances Himself from Rainsy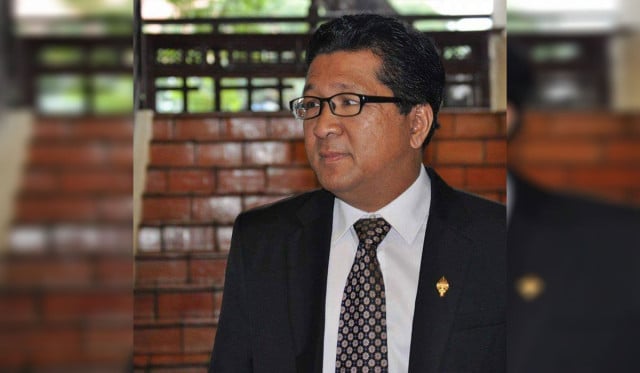 PHNOM PENH – Ou Chanrith, a former Cambodian National Rescue Party (CNRP) lawmaker from Kandal province, announced his decision to part from Sam Rainsy.
He said that he decided to distance himself from the acting president of the court-dissolved former opposition party after he lost faith in Rainsy's foreign policy, which could not lead to national reconciliation.
He requested Hun Sen to intervene with King Norodom Sihamoni to seek royal pardon and drop all charges against him, according to a letter addressed to Prime Minister Hun Sen on May 31.
Chanrith was found guilty of conspiracy in December 2022, along with 36 other CNRP officials, and sentenced to seven years in jail. Living in exile in the U.S., he was tried in absentia.
Ou Chanrath, a founder of the Cambodian Reform Party (CRP), an offspring of former CNRP, who is also Chanrith's brother, said that he could not confirm the authenticity of his brother's letter.
But It is his right to decide to do so, he said.
"He asked for intervention to be able to return home, it's the right decision," he added.
At press time, there was no sign of acceptance from Hun Sen.
However, it is worth noting that the prime minister recently accepted most, if not all, of the defections of many former opposition members when they sought to join the Cambodian People's Party.
Related Articles