Ou Ritthy on Creating More Inclusivity and Accessibility to Develop Cambodia's Youth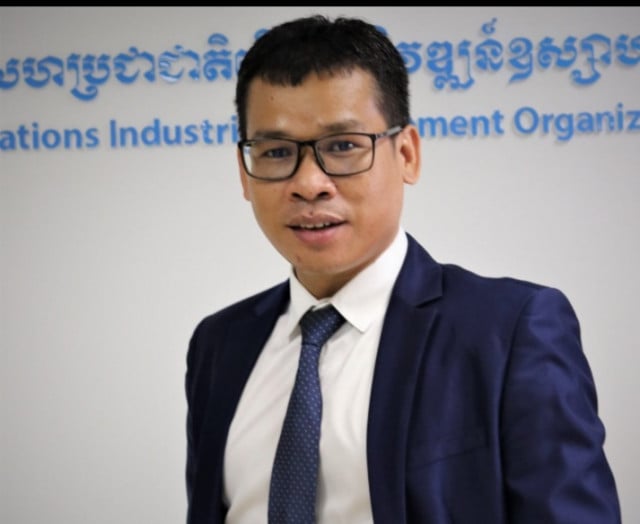 Ou Ritthy of Sour Mouy youth consultant group sat down with Cambodianess to share his thoughts on Cambodian youth and what skills they need to keep up in a rapidly changing world
Sao Phal Niseiy: As the founder of youth consulting platform Sour Mouy, how do you view the Cambodian youth as they make up a large chunk of our population?
Ou Ritthy: My work has been focused on youth engagement, empowerment, and employment. I always find working with youth energizing, inspiring and it makes me optimistic. Working with youth and supporting them to excel is a noble mission and pertinent for national interest because they are the most vital asset for our country, which has the largest youth population in ASEAN region with about two thirds of the population under the age of 30. Running Sour Mouy, a youth-consulting and mentoring platform, I have observed a few critical issues and trends, including a vast difference between rural and urban youth, the generation gap, and youth-based subcultures.
Unequal access to opportunities, resources, and quality of education among rural and urban students and youth have prevailed. Rural students have limited access to electronic devices, internet connection, English education, and opportunities, including social events, internships, and volunteering programs. Even though many rural students and youth have smartphones, it remains hard to have meaningful access to online learning materials and study activities due to poor connections.
Apart from the rural-urban youth gap, I see different social groups of youth in siloes or increasingly isolated. Social media has enabled them to form many small groups and they stick to socializing and engaging with the same like-minded members. Hence, they seemingly have cultivated distinct behaviors, styles and interests.
A generation gap issue that polarizes and differentiates opinions, beliefs and values between the older generation or digital migrants who are in leadership positions in various social structures and set the social agenda for the majority of the population who are the digital natives aged below 30.
Sao Phal Niseiy: Which pressing challenges are the youth facing that require attention and solutions?
Ou Ritthy: Through Sour Mouy's work with youth and students, I see issues in three levels:
For high school students or fresh graduates, I think they need support and tips on learning-to-learn, vision setting and decision-making. Students need to decide on major or technical skills for further studies and set their vision or future direction.
For fresh graduates from colleges or universities, I think they need employability skills, communication skills and financial literacy. Hence, job-seeking skills, CV/cover letter writing, job interviews and operating within work culture are significant yet not offered in schools. At the same time, financial literacy and entrepreneurship education are vital.
For youth who have obtained several years of work experience and sought post-graduate studies, I observe that most Cambodian applicants worry about English proficiency and celebrate once they get enough IELTS or TOEFL scores. However, the game is not over. To avoid severe academic stress, they should have already undertaken pre-academic training, including reading long texts, referencing/citation, data analysis, thesis structure writing, discussion/debate skills since most post-graduate programs abroad are of one year or one-year-and-half only.
These challenges of students and youth have motivated me to establish Sour Mouy to provide student mentoring and consulting services, youth's employability skills, and pre-academic training.
Sao Phal Niseiy: What skills do most of them lack or I can put in another word: Where do they need to improve most when it comes to improving their employability?
Ou Ritthy: Stuck in my mind is an informative insight from a World Bank report 2012 which found that employers identified a lack of motivation or poor work attitudes in unskilled workers, decision-making skills in semi-skilled workers, and analytical skills in skilled workers. I think the World Bank findings in 2012 still reflects the current reality.
In my personal experience, I did not know what people did at offices or workplaces, I lacked employability skills and an understanding of work culture. I did not know work plans, budget plans, concept notes or professional email communication until I started working with various NGOs. These are not taught at schools and those who have prepared in advance have the competitive edge in getting these jobs. Therefore, provincial students and youth are likely less competitive given their limited access to opportunities. The same is true for academic skills; I did not know the correct citation style, thesis structure, data analysis, introduction to research until I did my post-graduate studies. If prospective students are exposed to pre-academic training beforehand, they will perform much better academically.


Sao Phal Niseiy: How do we make sure that opportunities to bolster these skills and foster this understanding are more inclusive and accessible?
Ou Ritthy: The COVID-19 pandemic has presented additional challenges for students and the youth, chiefly it has fueled the existing gap of rural-urban youth.
I think the private sector and civil society organizations play a leading role in supporting the government to create a more inclusive and accessible opportunities for our young people. At the national and sub-national levels, civil society organizations played a leading role in engaging graduates from high school and university in community development and civic engagement projects. In the last five years, I've seen the private sector take a leading role in absorbing the youth and students into their business activities, especially young people working as real estate agents.
At the same time, government agencies and ministries also have programs for youth to get involved. Unfortunately, civil society has been diluted, and I worry that high school graduates and university students have little sense of civil society and NGO works.
Sao Phal Niseiy: The COVID-19 pandemic has already affected youth, forcing many them to rethink or even adjust their careers and priorities in life—do you think our young people should follow their passion or be pragmatic?
Ou Ritthy: Regardless of the COVID-19 pandemic or other challenges, I think following your passion is always the right thing to do because we can provide better results when we do things we enjoy. Plus, it is always cool to be pragmatic. However, the issue is how many high school students and youth know their passion and understand what pragmatism is for decision-making in life.
To many, they are still struggling to find their passions or to know what to do or study for. Passion or pragmatism can be formed when one has enough information and access to mentoring or consultation. That's why the motto of Sour Mouy is "Youth, consulting first!" Having consulted with mentors and collected information from various sources, I think striking a balance between passion and pragmatism is the best.
Sao Phal Niseiy: In addition to this, we can't end without speaking of political and social engagement among youngsters. In what way do you think we can encourage them to be more proactive in this field?
Ou Ritthy: Using nationalism, patriotism, democracy, human rights protection cards to call for active political and social engagement among the youth has seemingly become less sexy for digital natives. Perhaps such a narrative has become an old version in the newly restricted political setting and civic space of Cambodia. It is probably more appealing to use creative content via movies, arts and technology to engage and socialize them politically and indirectly. Plus, as I mentioned above about youth's subculture, it is imperative to have youth-led or engaged youth projects because they are in the same generation and have subscribed to the same tastes, feelings, beliefs and values.
Additionally, I am convinced that engaging students and youth by providing them with opportunities, including capacity building and skills development, support for higher education, and opportunities for careers, internships and voluntary work, is increasingly appealing.
Sao Phal Niseiy: You cofounded Politikoffee and also founded Sour Mouy—both of which aim to support youth empowerment—what future plans do you have to safeguard the interests and prospects of Cambodia's youth?
Ou Ritthy: Youth are dynamic and also restless. They always seek spaces or places to socialize, engage and team up. At this stage, I think youth, to a large extent, depends on who has the resources and capability to create spaces and places to get involved. I have observed that CPP-affiliated youth organizations, think tanks, and platforms have excellently coordinated and created spaces and places for students and youth to socialize through various projects, including arts, culture, technology, business startups, environment and public diplomacy. Therefore, they can organize and mobilize youth forces better.
Politikoffee, since July 2011, has cultivated a democratic political culture through raising socio-political awareness and promoting the culture of discussion, debate and challenging the youth, based on principles of national interest, open-mindedness and fraternity. Sour Mouy came later in 2017 to fill the gap in youth engagement via consulting and mentoring services for students and youth to help them make better and wiser decisions on major selections for higher education, scholarship, career, entrepreneurship, financial and digital literacy.
Politikoffee discusses politics without any political agenda and interests, but both Politikoffee and Sour Mouy were established for the sake of a vibrant society and active, connected and informed citizens of Cambodia.


Sao Phal Niseiy: If you have one piece of advice for the youth, what should it be?
Ou Ritthy: Developing media consumption habits, collecting information from various sources, and discussing with peers or seniors before making decisions are my suggestions for youth. Plus, youth should spend quality time on social media to seek opportunities and enrich their knowledge, skills, and networks.
Related Articles