Outcry Fails to Stop Hun Sen's Myanmar Visit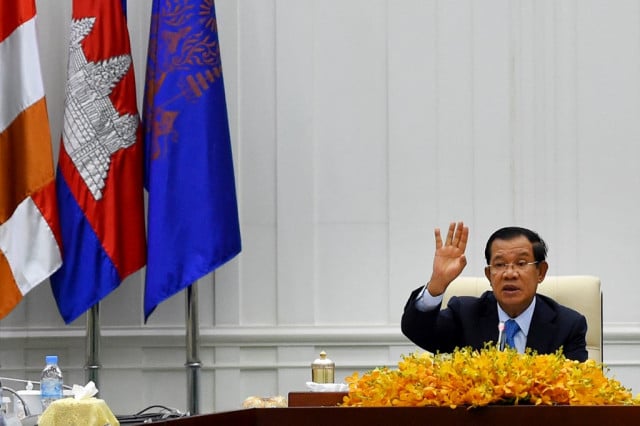 PM seeks path to restore peace
PHNOM PENH--Prime Minister Hun Sen was due to embark on his official visit to Myanmar as planned Friday despite strong criticism.
He was to be accompanied by Foreign Minister Prak Sokhonn and Senior Minister Cham Prasidh.
U Bo Hla Tint, Ambassador to ASEAN of the government-in-exile National Unity Government of Myanmar, expressed concern and frustration, saying Hun Sen is acting on his own without consulting other bloc leaders.
"We are very discouraged to see that kind of initiative taken by the rotating chairman of ASEAN. He's ignoring the principal position of ASEAN," Tint said during a virtual conference held by ASEAN Parliamentarians for Human Rights (APHR) on Jan. 6.
Hun Sen is expected to meet junta leader Min Aung Hlaing. The Prime Minister has defended his visit, saying his purpose is mainly to initiate peace while reiterating that it would not go beyond the five-point consensus agreed by ASEAN in Jakarta in April last year.
Former Thai foreign minister Kasit Piromya, who is now a board member of APHR, criticized Hun Sen during the forum for failing to respect the five-point consensus.
Piromya said the Cambodian leader's visit undermines the aspirations and determination of the people of Myanmar who fight for democracy against the junta. Doing so was against the collective effort of the whole ASEAN leadership.
"Hun Sen's extending an invitation to the so-called foreign minister of the regime to visit Phnom Penh and visiting Myanmar is providing some sort of legitimacy and legal recognition to the military," he said.
Piromya, urged the other eight ASEAN leaders to get together and urge in "a black and white manner" Hun Sen not to behave in such a "self-centered" way.
During the conference, Khin Omar, activist and founder of Progressive Voice of Myanmar, said the people of Myanmar clearly sent a message to Hun Sen that he was unwelcome.
"ASEAN must stop him," she said.
The Cambodian Foreign Ministry says the leaders will discuss and exchange views on bilateral and multilateral cooperation and developments in ASEAN.
Sokhonn, who is also ASEAN special envoy for Myanmar, said going back to ASEAN-10 by bringing in Myanmar would be a big achievement in strengthening ASEAN centrality.
"And even though we are saying that the visit of my PM is a bilateral visit, the purpose of his visit is to talk directly to General Min Aung Hlaing and to see what we can do, how we can help to restore normalcy for Myanmar," he said at the 23rd ASEAN Lecture on Cambodia's chairmanship of ASEAN 2022.
Ro Vannak, lecturer of International Relations and co-founder of the Cambodian Institution for Democracy, said that the meeting might not result in any remarkable resolution due to the pressure on Cambodia from powerful countries, especially the US, and other ASEAN leaders.
However, he viewed the PM's decision to visit Myanmar as based on good intentions and determination to try to resolve and unify ASEAN-10.
"Cambodia should maintain ASEAN's way to bring democracy in Myanmar back to its normalcy again in terms of political legitimacy in the country," he said.
Related Articles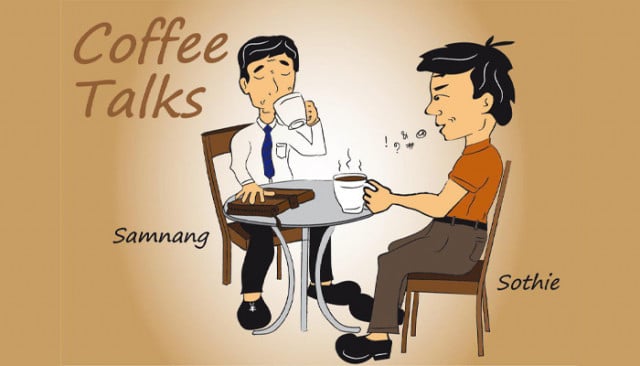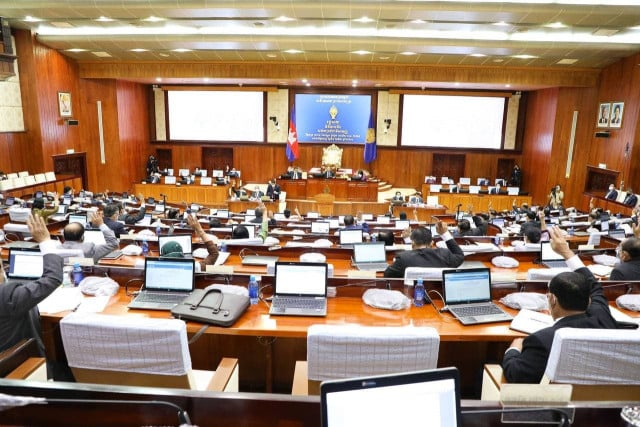 February 16, 2022 11:45 AM