Over 2,100 Cambodian Migrant Workers Returned Home Following Samut Sakhon Outbreak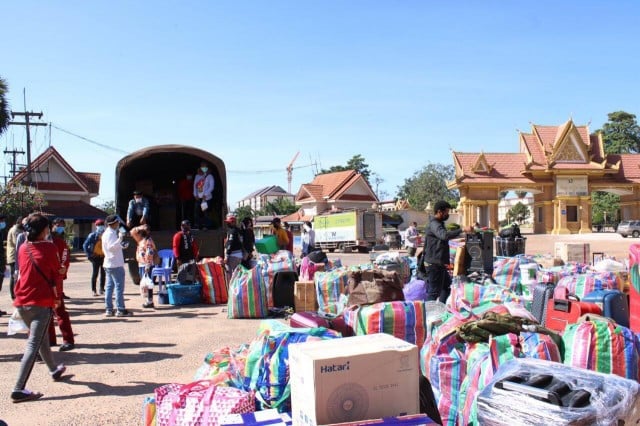 Lay Sopheavotey
December 30, 2020 10:46 AM
The Samut Sakhon COVID-19 outbreak, which began in migrant worker dormitories, has spread throughout Thailand and sent droves of migrant workers back to their home countries in panic.

PHNOM PENH--Around 60 Cambodians have been caught illegally crossing the border into Thailand, while more than 2,100 Cambodian migrant workers so far have returned home following the COVID-19 outbreak in Thailand's Samut Sakhon Province, a Cambodian official said.
General Keo Vanthan, spokesperson for the General Immigration Department at the Ministry of Interior said that as of Dec. 28 there were 2,185 workers returning from Thailand—1,295 of them coming through O'Smach border checkpoint, 441 through Poit Pet and 449 others through Cham Yeam, Phnom Dey and Doung border checkpoint.
"All Cambodian migrant workers returning from Thailand are required to undergo mandatory quarantine strictly prepared by provincial authorities in cooperation with health authorities. This is because Thailand has faced COVID-19 community transmission and our people have to prevent the spread of the virus," Vanthan said.
Meanwhile, there have been some 62 Cambodians found to have illegally crossed the border into Thailand to seek jobs, according to Vanthan. On Dec. 25, Thai authorities arrested 52 people who had entered Thailand through a border corridor from Siem Reap Province and were sent back to Cambodia.
A further 10 people were returned to Cambodia on Dec. 27 via the Poi Pet border checkpoint.
The Cambodian authorities have been instructed to tighten border control and remain highly vigilant when checking incoming travelers with a stringent 14-day quarantine order following the COVID-19 outbreak on Dec. 17 in Samut Sakhon Province in Thailand, which is around 300 kilometers away from Cambodian border.
As of Dec. 28, 1455 cases of COVID-19 have been found to have connection with Samut Sakhon cluster.
Prime Minister Hun Sen pledged a package of 350 million riels—roughly $87,000—to seven provinces which share borders with Thailand in order to assist the provincial authorities in stepping up efforts to stem the virus spread, as well as preparing necessary quarantine facilities.
​As of Dec. 30, Cambodia has recorded 364 cases of the virus, with 361 of those having since recovered and no deaths officially linked to COVID-19.
Related Articles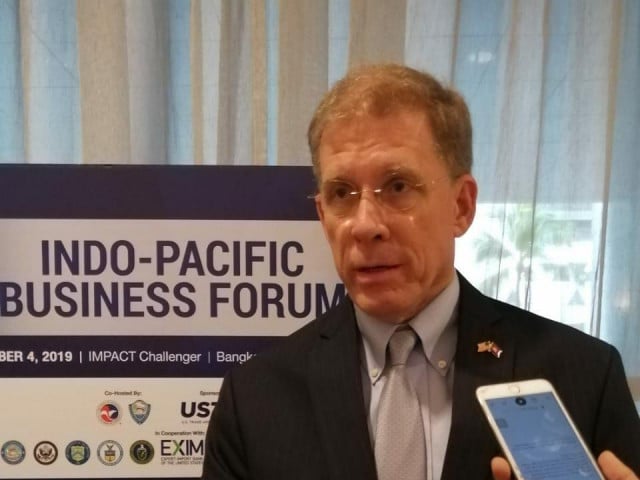 November 6, 2019 10:44 AM