Over 30,000 Textbooks Are Supplied to Students Affected by the Pandemic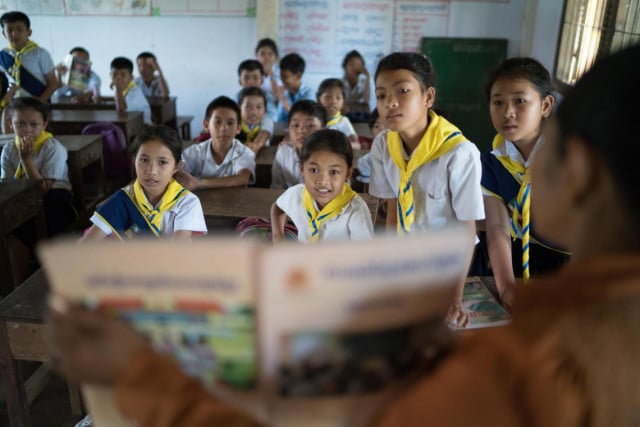 Sao Sokeng
February 26, 2021 9:45 AM
They are meant for students whose schools were turned into COVID-19 quarantine centers
PHNOM PENH--The Ministry of Education, Youth and Sport has distributed more than 30,000 textbooks to students in 50 schools, which have been used as quarantine centers in the country.
The textbooks, whose distribution was carried out through Unicef Cambodia with financial support from the Swedish government, went to students from grades 1 to 12 who are studying at these schools that have been operating as quarantine centers during the COVID-19 pandemic.
Even though Cambodia's school year 2021-2022 began on Jan. 11, the authorities have been using some schools as quarantine centers for incoming travelers and especially for Cambodian migrant workers who have been returning from Thailand following the community outbreak in Somut Sakhon in late December 2020.
Minister of Education Hang Chuon Naron said that the lack of textbooks has been one of the most difficult challenges for students whether they have been having virtual classes or studying at school.
"Even though we have been facing the continued transmission of COVID-19 [during the] pandemic, we still continue to try as much as we possibly can to help prevent the disruption of our students' studies while making sure that they are safe," Naron said. He added that he hopes the textbooks will help students who cannot physically go to class—their schools being used as quarantine centers—properly keep up with their studies.
Unicef Representative in Cambodia Foroogh Foyouzat praised the Cambodian government for assisting students during this difficult time with the support of Sweden. But she went on to encourage the Cambodian government to reconsider transforming schools into quarantine centers, pointing out that such step should be of last resort.
While measures must be taken to ensure the safe return of Cambodian workers from Thailand, Foyouzat suggested that the government seek other options so that, she said, "school closures and their impact are minimized."
Swedish Ambassador Björn Häggmark said that he hopes the books will help students pursue their regular studies.
"Education is a fundamental human right but COVID-19 continues to disrupt the schooling of thousands of children in Cambodia," he said. "Sweden is glad to assist with this important emergency response, ensuring girls and boys on the COVID-19 frontlines have adequate learning resources to continue their studies."
As of February 26, the total number of coronavirus infections in Cambodia stood at 741 since the start of the pandemic in 2020. Among them, 479 patients have fully recovered while 262 remain hospitalized.
Related Articles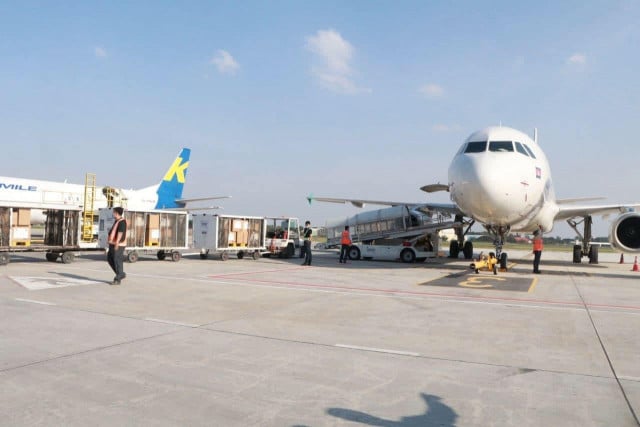 November 16, 2020 3:53 AM