Oy Mariny: Talking about Politics Is Part of Contributing to the Country's Development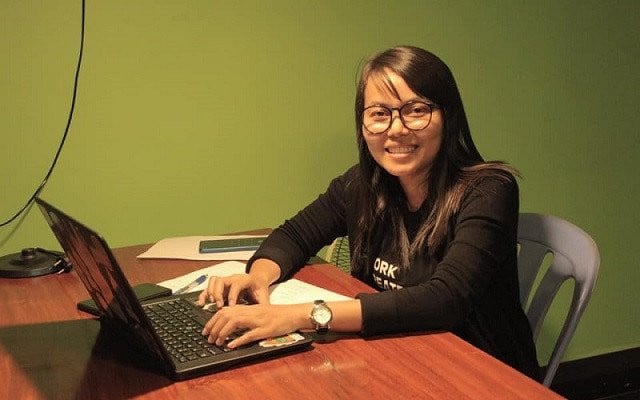 Young Cambodians should discuss what is and needs done so they can help the country grow, she said.
PHNOM PENH--Discussing politics has been deemed a dangerous thing to do in Cambodia, and many young people are told to avoid doing so in their daily lives. However, Oy Mariny sees things differently. The 30-year-old woman says that the participation of young people and especially women in political activities is essential for social development as well as for the country to progress.
Oy Mariny is part of the fourth generation of core members of the youth group POLITIKOFFEE. She also is a project research officer for the NGO Women Peace Makers. Having a liking for politics and a desire to understand how the country is ruled and stands in the world, she obtained a degree in international relations. And she has actively taken part in POLITIKOFFEE discussions on politics, social issues and development.
Through her studies and these discussions, Mariny has come to clearly grasp the meaning of politics in the broad sense of the word, and youth's role in discussing and following politics. For this 30-year-old woman who comes from Sa'ang District in Kandal Province, the word politics does not only refer to political parties, but also speaks of strategies used to ease different perspectives to come out as one decision. And it refers to leading and governing a country as well, she added.
Being the backbone of the nation, the participation of youth and especially women in political activities is significantly important for the country and society to truly develop and progress, Mariny said.
"These days, politicians are the ones who lead the country and make policies," she said. "So, if there is no participation from all genders, then how will those policies meet their needs when they do not get to contribute enough [to shape them]? As can be seen, the total women population in Cambodia is 51 percent, but there are very few representatives for them."
Even in her family, Mariny's parents have not been happy that their youngest daughter likes to talk about and studies politics, she said. For them, politics is not for women. But what has concerned them the most has been her safety. Still, in spite of their objections and concerns, they did not prevent her from following her path even though her perspective about politics is different from theirs, she said.
For Mariny, discussing social problems and especially politics is not just for men. And it is not dangerous either. But what is dangerous is framing and accusing each other in society, she said.
"I do not think politics is dangerous: It is all about us, and everyone should know, everyone should contribute," she said. "However, what I view as dangerous in our society is the culture of framing each other. When we act in opposition to another group, we are considered as having a political affinity or serving a particular party.
"Actually, it is not like that," Mariny said. "We contribute as youths and the backbone of society."
Mariny encourages all youths to address social and political problems. Through her experience, Mariny has seen that there are more young people, especially women, getting interested in social problems and politics. On top of that, young people become braver to discuss, talk, and debate with each other both in forums and through social media.
As a core member of POLITIKOFFEE, Oy Mariny always encourages young people to keep on taking part in activities, using a new approach to issues, which is discussing problems and finding solutions while prioritizing the nation's interest.
"We respect each other when ideas vary…and do not mean to blame, attack or disrupt anyone," Mariny said. "So, this is what I always do: encouraging young people. One more thing is that they have to be sure themselves. When they do something, they should do it as youth, and what they do is for society, not something influenced by foreigners or to disrupt any group," Mariny said.
And she does not want a culture of a society that imposes ways of thinking and being on youth, she added.
As for politicians, Mariny would like them to serve as role models for young people, engaging in discussions between political parties and addressing national problems with young people.
"The political model I would like to see is a discussion focusing on the issues, not on individuals, and putting the national interest first," she said. "Actually, the policies of each party are good, but what there is to do is the implementation."
While insisting that politicians should dialogue, Mariny said she would like to see all young people take part in political activities through various ways in order to make positive changes for the future of the country. "Our contribution, especially women's, is a significant matter.
"Please remember that: Your involvement is part of making positive changes happen," Mariny said. "It is not only for us, but it is also for the next generation."
Related Articles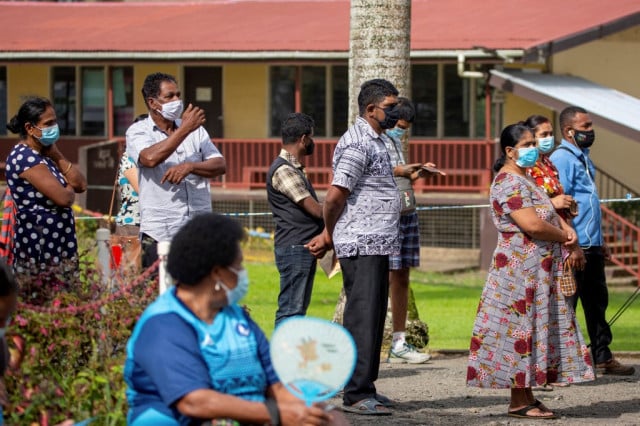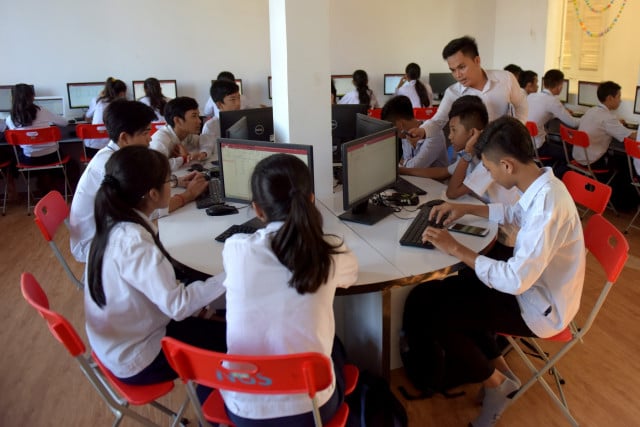 September 13, 2022 12:40 PM