Parliament Approves the Draft Law on Money Laundering and Terrorism Financing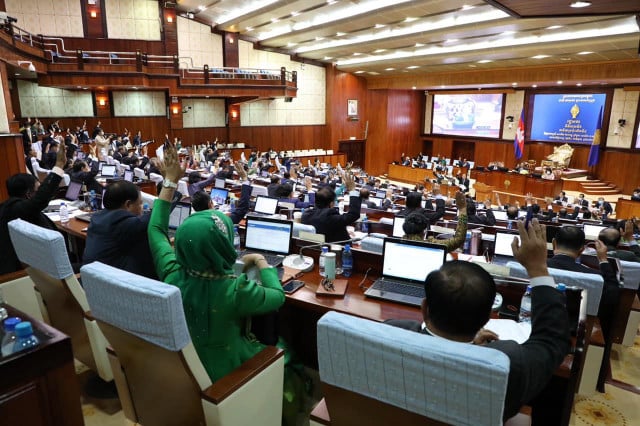 Sao Phal Niseiy
June 4, 2020 12:45 PM
The bill is passed by a unanimous vote
PHNOM PENH--Members of the National Assembly on Thursday (June 4) unanimously approved the draft law on money laundering and terrorism financing.
With 118 of the 125 parliamentarians present, the bill was enacted along with the draft law on combating the financing of proliferation of weapons of mass destruction, according to the National Assembly's press statement.
The legislative body's move to pass the draft law on money laundering comes a few weeks after the European Union (EU) listed Cambodia along with 11 nations as "high-risk" countries whose insufficient anti-money laundering and counter-terrorism financing efforts may pose a serious threat to the EU financial system.
Money laundering remains a major concern in Cambodia as last year alone, the authorities cracked down on five such cases, seizing more than $7 million.
In February 2019, Cambodia had been put back on the "grey list" of the Financial Action Task Force (FATF), which indicated that the county was among those highly vulnerable to money laundering.
The draft law adopted Thursday consists of 47 articles in nine chapters while the draft law on combating the financing of weapons of mass destruction includes 24 articles under eight chapters.
The two draft laws were passed during the fourth parliamentary session in the sixth legislative mandate chaired by National Assembly President Heng Samrin.
Two other bills—the draft law for Cambodia to become a party of the Berne Convention and the draft law on mutual legal assistance in criminal matters—are expected to be discussed in parliament on Friday (June 5).
Related Articles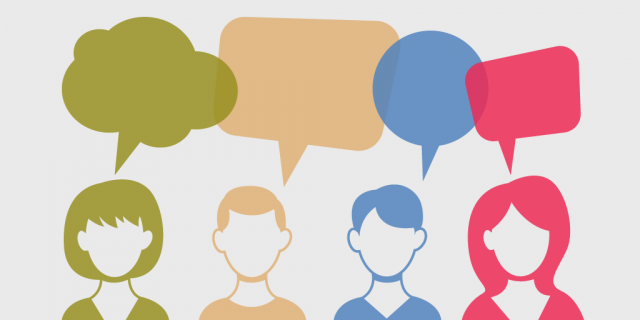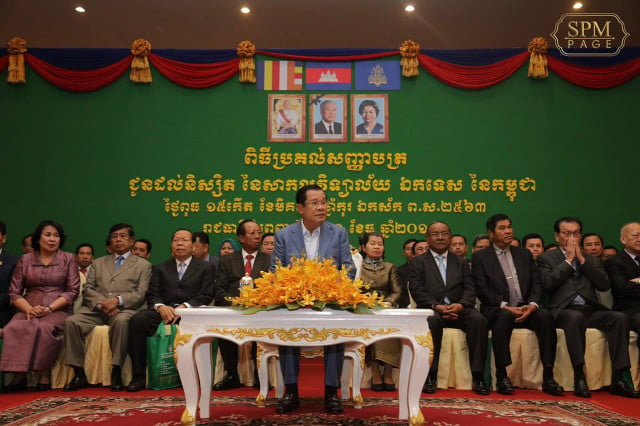 December 11, 2019 1:04 PM