Pascal Catry: 'Medicines we offer meet international standards'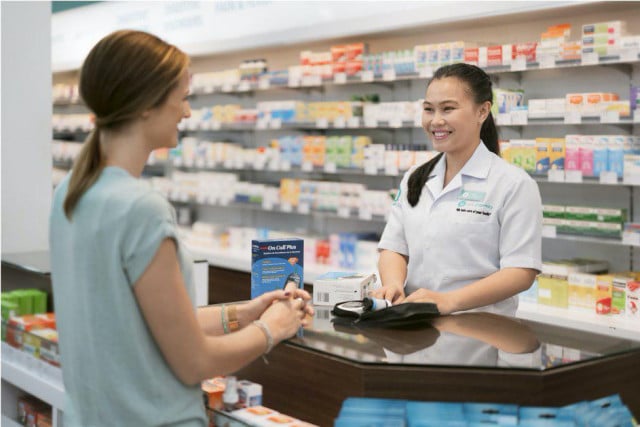 Alain Gascuel
December 30, 2019 7:35 AM
In 15 years, Ucare Pharmacy has emerged as Cambodia's largest pharmaceutical chain with about 180 people working in 22 pharmacies. Alain Gascuel interviews the Cambodian-born chief executive about the company and the outlook for a sector still hampered by poor drug storage, counterfeit medicines and dangerous misuse of antibiotics.

Alain Gascuel: What is the origin of Ucare Pharmacy?
Pascal Catry: The first Ucare pharmacy was created in 2004 by a Frenchman and a couple of Cambodians. The idea was to bring to the Cambodian population pharmacies following international standards. It was an essential improvement for national health. Since then, Ucare strengthened its implementation in the country and acquired an excellent image thanks to our efforts. I have been in charge of Ucare since 2016, when I came back to Cambodia, where I was born, after 15 years in France where I worked in my pharmacy.
Alain Gascuel: Where is Ucare now?
Pascal Catry: The Ucare chain now ranks first in Cambodia with 22 pharmacies. They are located mainly in Phnom Penh, Takmau, Siem Reap, Kampot and Kep. We recently opened a new pharmacy in Chroy Changvar, next to Bayon Supermarket, with the idea of providing more convenience to people in the area. We now number 70 qualified pharmacists and around 40 cosmetics experts. With people working in different services, we number about 180 people. Ucare is now a well-known, attractive company that offers many opportunities for existing pharmacists. And good news for them — we are recruiting.
Alain Gascuel: How many pharmacies are there in Cambodia?
Pascal Catry: There were officially 2,248 pharmacies in 2017. But with unofficial pharmacies, the number of active pharmacies could be more than twice that. The owner often lives on the first floor over the shop and a member of the family does the job of the pharmacist. As for medicines, storage is sometimes imperfect and another big problem is counterfeit medicines. Readers should be cautious when buying as their health is at risk
Alain Gascuel: What are the strengths of your pharmacies?
Pascal Catry: Medicines we offer meet international standards. You can be sure that they are original and adequately stocked with air conditioning to avoid deterioration of active ingredients. Our strength comes first of all from our pharmacists. They can make the difference between an active disease that needs a visit to a doctor and a simple scratch that can be treated in the pharmacy. All the pharmacists are qualified. They are regularly appraised and they follow continuous training. They are trained to question visiting people about their disease and to deliver the right medicine. Our pharmacies are different from local shops that often sell a mixture of pills with several antibiotics, a corticoid and some analgesics. Their origins are often unknown and create bacteria that actively resist antibiotics. This misuse is like a time bomb for the health of the world population and causes the death of 700,000 people each year. The World Health Organization forecasts ten million deaths in 2050 if nothing is done. But there is good news — this evolution can be reversed if antibiotics are correctly used for the right disease at the right time for the right duration.
Alain Gascuel: How do you recruit the people who work in the Ucare pharmacies?
Pascal Catry: Most of our pharmacists are recruited at the end of their studies, after five years at the university when they are qualified. But we would also be happy to welcome pharmacists with experience. For new recruits, our teams do kick-off training and are retaught the basic knowledge that is necessary to be efficient in the practice of the job — everything about the art of pharmacology but also the management of stocks and management in general. All this will be beneficial during their lifetime. As soon as they arrive in the pharmacy, these newcomers are taken in hand by a supervisor and only then can meet patients.
Alain Gascuel: How do you see the evolution of this field of activity?
Pascal Catry: Our efforts are mainly to improve the training of our pharmacists and their ability to best serve the patients. Thanks to them, to the improvements in their knowledge, we can now offer even better in-depth advice to patients. One of our objectives is to specialize in pediatrics, a field which is like a desert for medicines. Our goal is to become at the end of next year, the prominent, unmistakable place for advice in pediatrics. Another is to offer more medical equipment for orthopedics as well as kits for emergency assistance or intravenous materials. And we continue with the development of our range of natural products coming from, for example, clay (Argilex laboratory) or fresh snail slime (Royer Cosmetics).
Alain Gascuel: What about traditional medicines?
Pascal Catry: Traditional medicine is not a part of our DNA. We concentrate on the heart of our profession, that is to say, a pharmacy that matches international standards.
Alain Gascuel: The medicines that come from abroad are they controlled, checked?
Pascal Catry: The control of imported medicines is severe with many checks made by international companies. Among these importers, we prefer the Swiss companies DKSH and Zuellig Pharma and also the local Alliance Pharma Cambodge. You are sure that they are original and properly stocked - with air conditioning - to avoid deterioration of active ingredients."
Alain Gascuel: Is it easy to invest, to create a company in Cambodia?
Pascal Catry: Generally speaking, it is rather simple to create a company in Cambodia. We created New Care Pharma to operate the brand name Ucare Pharmacy, with the assistance of local experts like DFDL. It is more complicated to deal with financial services. They can ask for arbitrary payments of back taxes. And also, the professional environment is very competitive with unfair practices. Many enterprises are not registered, do not pay any taxes and suppliers cannot show invoices with VAT included.
Alain Gascuel: What kind of advice would you give to would-be investors?
Pascal Catry: Work to reach international standards and do not help the tax evasion system or unofficial imports which must be eliminated.
Alain Gascuel: What are the plans for Ucare?
Pascal Catry: To offer the most significant possible number of patients the best advice in the field of pharmacy. For this purpose, to continue to open new pharmacies in the areas where most people live be they our pharmacies or franchised pharmacies if we find suitable applicants.
Related Articles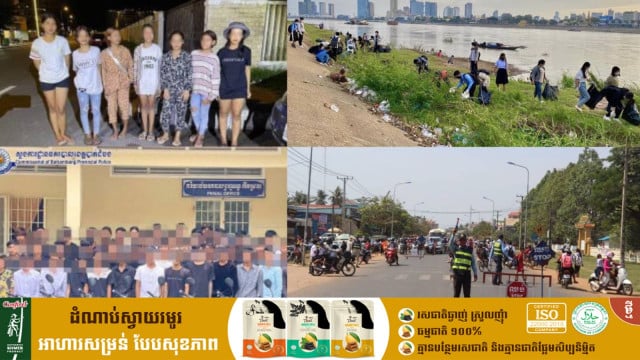 September 19, 2023 10:59 AM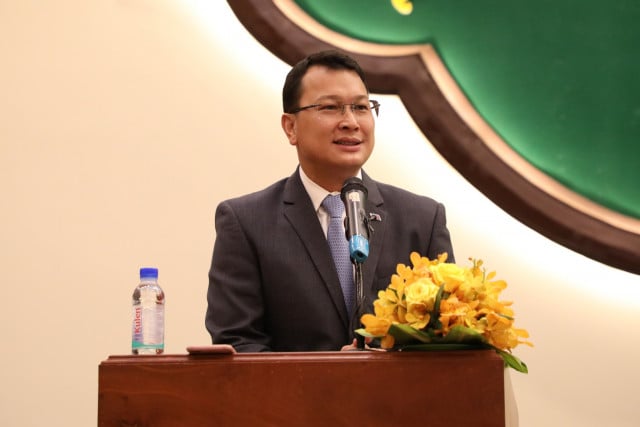 November 17, 2022 3:30 PM