Passengers from Westerdam Cruise Ship to be Taken on Tour of Phnom Penh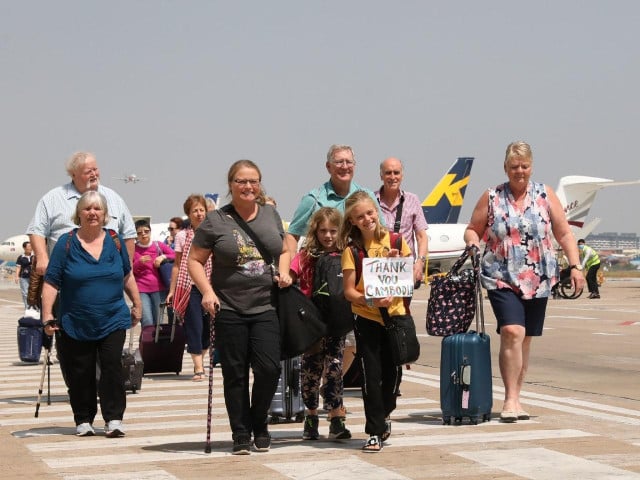 Phoung Vantha
February 17, 2020 10:36 AM
Despite growing concerns over the efficacy of Cambodia's COVID-19 testing, some 200 passengers will be shown around the capital's riverside area and tourist attractions by the Phnom Penh Municipal Hall.

PHNOM PENH--As concerns grow over Cambodia's capacity to effectively deal with the novel coronavirus outbreak, the Ministry of Information today announced that as many as 200 passengers from the MS Westerdam cruise ship will be given a tour of landmarks along the capital's riverside.

Organized by Phnom Penh Municipal Hall, today's trip is ostensibly to showcase Cambodia's prosperity before sending the cruise ship passengers home. Meth Meas Pheakday, spokesman for the municipal hall, declined to comment on the matter, but informed Voice of Democracy that the tour would begin at the Sokha Hotel in Chroy Changvar district, Phnom Penh.

Having docked in Sihanoukville port on Feb. 13, the MS Westerdam has become a point of contention after Cambodian officials allowed the majority of the ship's 1,455 guests and 802 crew members to disembark and leave the country via chartered flights. The Ministry of Health on Feb. 13 claimed that just 20 of those disembarking the Westerdam were tested in Cambodia, but announced that none of the passengers tested positive for the virus.

However, on Feb. 15, an 83-year-old American passenger who had since flown to Kuala Lumpur, Malaysia, tested positive for the virus. After the passenger's initial positive test results prompted the Cambodian health ministry to seek a second test, Malaysia's Deputy Prime Minister Dr Wan Azizah Wan Ismail dismissed accusations of false testing and confirmed that the woman had tested positive for the virus a second time.

While many, including former opposition leader Kem Sokha, initially praised Cambodia's decision to allow the ship to dock in Sihanoukville, concerns are rapidly mounting over the ability to track passengers from the Westerdam who are now returning to their respective home countries.

The cruise line issued a statement on Feb. 16 saying that "Holland America Line is working closely with government and health officials in Malaysia and Cambodia and experts in the U.S. Centers for Disease Control (CDC) and the World Health Organization (WHO). At this time, no other guests or crew, either on board or on their way home, have reported any symptoms of the illness. Guests who have already returned home will be contacted by their local health department and be provided further information."

Holland America Line also announced earlier today the cancellation of a cruise around Japan that had been scheduled for Feb. 29, but failed to clarify if further cruises would also be cancelled.

"We are in close coordination with some of the leading health experts from around the world," said Dr Grant Tarling, Chief Medical Officer for Holland America Line. "These experts are working with the appropriate national health authorities to investigate and follow-up with individuals who may have come in contact with the guest."

Kheang Phearum, spokesman of Sihanoukville, said on Monday morning that 233 passengers and 747 crews are remaining on Westerdam.
Related Articles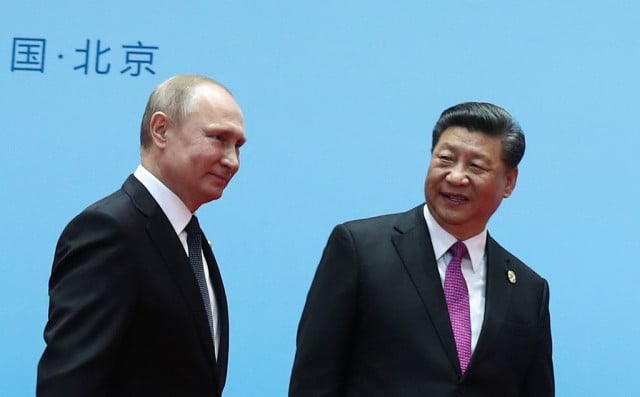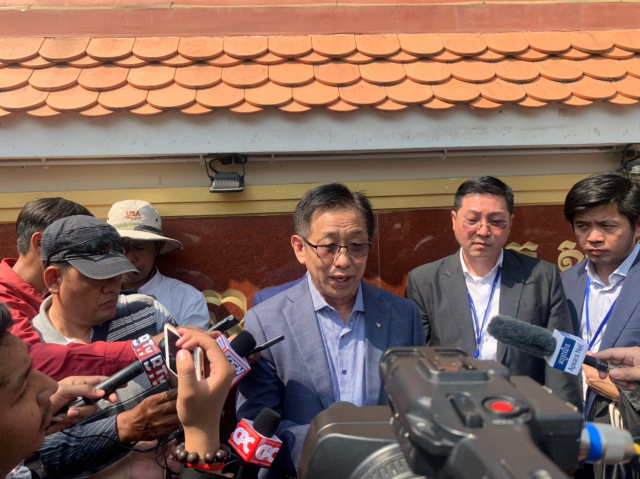 January 16, 2020 11:51 AM