Passengers of the MS Westerdam Cruise Ship Are Now Welcome to Visit Cambodia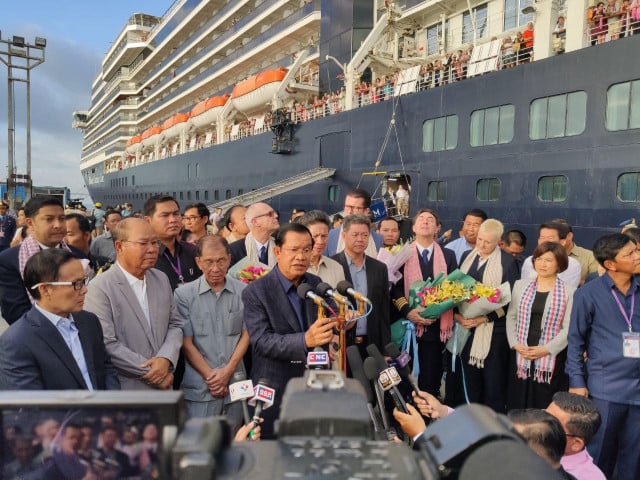 Phoung Vantha
February 14, 2020 8:35 AM
No case of the novel coronavirus was found on board
PHNOM PENH—For the 2,257 passengers of the MS Westerdam cruise ship, Friday came as a relief as they were at last allowed to leave the ship and walk on land.
The Cambodian government Thursday allowed the Westerdam to dock in Sihanoukville. The ship had been denied authorization to do so in Guam, Japan, the Philippines, Thailand and Taiwan out of fear of the 2019 Novel Coronavirus (2019-nCoV) whose outbreak started in China last December.
Preah Sihanouk Province Governor Kuoch Chamroeun said Friday that more than 200 passengers on the ship were planning to fly home without delay. As for the others, they are welcome to stay longer and visit the country. "Not only Sihanoukville or Siem Reap," he said. "They are welcome to travel to any province and place in Cambodia."
Chamroeun could not say how long the Westerdam would remain in Sihanoukville. But Prime Minister Hun Sen said that the Westerdam cruise ship could stay for a month and return any time to Cambodia. "We don't have as much wealth as rich nations, but we are willing to rescue those who are trapped on this ship," he said.
"After many ports refused us, you let us come here," a woman passenger said in interview. "Your government has been so kind…I will tell [my friends] to visit this country."
The decision to let passengers off the ship came after tests on 20 passengers showed no coronavirus infection.
The Ministry of Health Thursday night said in a press release that, after working closely with doctors on the ship, the medical staff had been able to identify 20 passengers who had experienced health problems. Those passengers, whose age ranged from 22 to 77 years old, consisted of nine women and 11 men. Among them, seven were from United States, four from Indonesia, three from the Philippines, two from the Netherlands, two from Canada, one from Belgium and one from Great Britain. Blood samples were taken and analysis conducted at the Pasteur Institute in Phnom Penh. Results showed no novel coronavirus infection.
"Samples tested showed negative for Covid-19 infection at 8:30 pm, February 13, as the Pasteur Institute indicated," the press release read.
Tedros Adhanom Ghebreyesus, director-general of the World Health Organization, cheered when he heard the results.
"Very good news. I thank the Ministry and the government again for their solidarity and humanity," he said on his Twitter page.
Related Articles
September 6, 2020 2:34 AM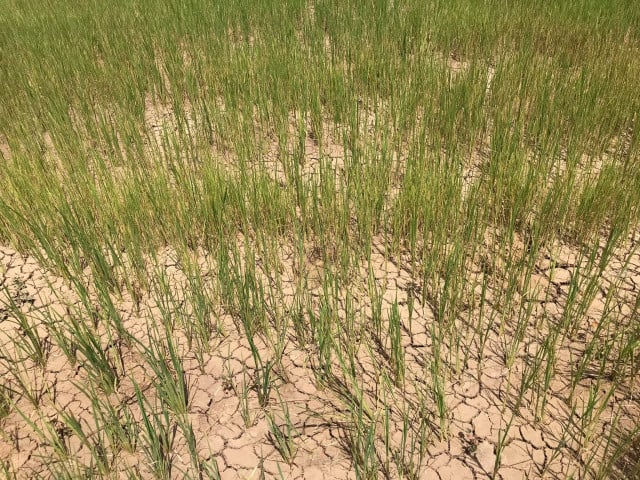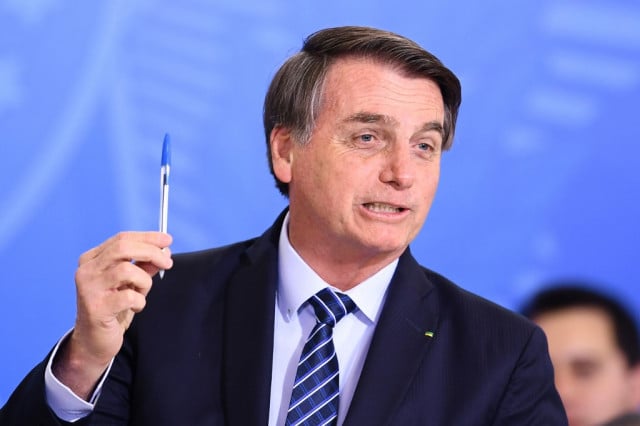 September 3, 2019 3:13 AM