People Living Illegally on the Tonle Sap River Are Moving Floating Homes and Fish Farms as Ordered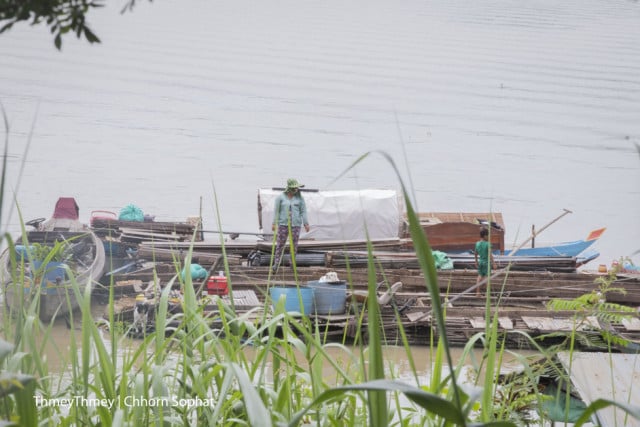 Phnom Penh had given them until June 13 to do so
PHNOM PENH--The Phnom Penh authorities confirmed on June 13 that the unregulated structures and fish farms on the Tonle Sap River are being removed.
According to Cheng Monira, governor of Chbar Ampov District, around 400 out of 500 unregulated structures and fish farms have been removed with only 46 fish farms left to take care of.
However, he could not confirm when exactly the remaining structures will be taken away, explaining that the fish farm owners had requested an extension.
"At this time, there are only 46 fish farms in our area, and the owners have asked for more time in order to take their fish out and move," Monira said.
In Prek Pnov District where there was 292 unregulated structures and fish farms, people on June 13 gradually undertook to remove them, said Sok Sambath, Prek Pnov governor.
The removal of unregulated structures including floating houses and fish farms was triggered when the Phnom Penh Governor Khuong Sreng issued a letter instructing all the floating house owners on the river to move out immediately by June 9.
Sreng had added that the authorities would take legal action against anyone who would refuse to dismantle an illegal structure.
The people who raise fish and have set up unregulated structures along the river in Phnom Penh are mostly Muslim Cambodians, that is, Cham, and people of Vietnamese antecedents.
According to the Vietnamese Embassy in Cambodia, around 1,000 families were living on the river in Phnom Penh, including Vietnamese, Cambodians and Chams.
On June 5, Vietnamese Ambassador Vu Quang Minh said that the Phnom Penh authorities were causing great hardship to these people living in floating houses, the more so that the country is in the middle of a pandemic.
Vietnamese Foreign Ministry spokeswoman Lê Thị Thu Hang on June 10 called on the Cambodian authorities to ensure the rights and welfare of the Vietnamese people affected, and according to Vietnam News, said that the Vietnamese government had been working closely with its Cambodian counterpart on this issue.
"Vietnam pays close attention to this information and, in a meeting on June 6 with his Cambodian counterpart Prak Sokhon, Vietnamese Foreign Minister Bui Thanh Son once again asked Cambodia to address the legitimacy of people of Vietnamese origin in Cambodia," the spokesperson said.
According to Cambodian law, at least one parent of a person must have Cambodian citizenship for this person to be considered a Cambodian citizen at birth.


Related Articles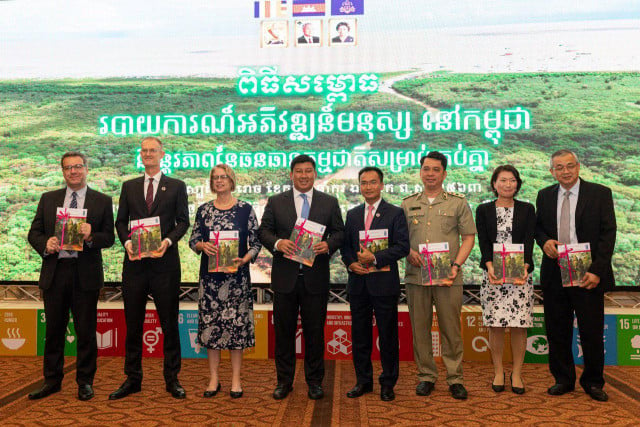 November 21, 2019 10:16 AM