PEP TALKS Forum Promotes Development of Cambodia's Soft Skills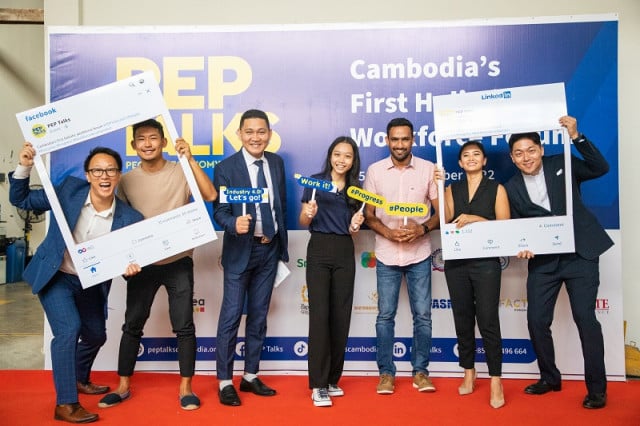 The forward-thinking PEP Talks program provides a safe platform to showcase innovative research, tools and stories to encourage the development of essential soft skills within Cambodia's workforce


Galeno Chua, founder of The Idea Consultancy, founded the PEP Talks program, an initiative by the Stronger with Digital Coalition that is Cambodia's first holistic workforce and workplace forum covering the topics of people, economy, and progress.

Hailing from New Zealand, Chua, or 'G' as he is known in Cambodia, relocated to the Kingdom eight years ago. He founded the PEP talks programme due to the need to consolidate market-wide efforts, information and dialogue onto one safe platform to address the skills gap, particularly with the lack of 21st century skills, referring specifically to skills such as the ability to learn, think critically, understand emotions and creative capacities.




"The PEP Talks was initiated because a resiliency programme run by The Idea to digitize 1,000 MSMEs (Micro, Small and Medium sized enterprises) highlighted the issue that digital and STEM skills alone are not enough. The programme was not successful in the eyes of the team as 30% of those trained businesses closed in less than 6 months after the programme. The evaluation found that the Cambodian workforce at every level, from owners to workers are missing soft skills to complement technical skills." Chua recalled.

He believes that broadening knowledge and digital skills starts with strengthening people's soft skills in the workforce.

"Two things came up, one was that we have to treat humans like humans, and it requires empathy across the workforce value chain as well as the development of workplaces in Cambodia. We cannot expect people to have downloaded digital skills like a machine and start working, we are not robots. Learning how to learn, how to reflect, compassion for customers are not digital skills but they are needed in order to run a business well. And if workplaces don't adapt to these changes, the best talent in Cambodia will continue to leave ," he mentioned.

"Secondly, Cambodia's economic prosperity and social change hinders on parents," Chua added.
"This year's theme leaned towards parenting because parents in Cambodia and all over Asia decide where their children go to work, what and how to study, how to dress, and even who they marry. There is so much that happens in the family unit. If we want to see meaningful change in the workforce or any other social change, we must include them in workforce and workplace development design" Chua said.


This year's programme development was partnered with The Capacity Specialists, CCI (Cambodia Coaching Institute), DDD (Digital Divide Data), Forte Insurance, the National Employment Agency, Smart Axiata and a hybrid of other government, NGO and private sector partners. Six months of research was conducted and is freely available on the PEP Talks website covering empathy in the workplace, the effects of technology on white collar work and cross-examination of strategies from other countries such as the lessons of Singapore's independence.
The PEP Talks programme aims to bridge workforce gaps across the value chain by providing tools, research, upskilling workshops, employer of the year awards, internship matching and an annual two-day forum.


This year's event was conducted physically at the Factory Phnom Penh and livestreamed on September 15 and 16, focusing on developing the 9.2 million strong Cambodian workforces through empathy, co-creation, data, and design-thinking with experts and stakeholders from across the workforce.
"The most important skills start from home, from the formative years of a child's growth. If we're serious about skills development for the workforce, we need to evolve as parents of the future and help as a community and as workplaces to better support parents. If others are having trouble, help them out, this is what it means to be a community, Cambodia cannot grow if we think raising children and youth is someone else's problem," he said.
Chua also wants to see companies develop their team member's skills by investing in workforce training for sustainable development in the workplace.
Related Articles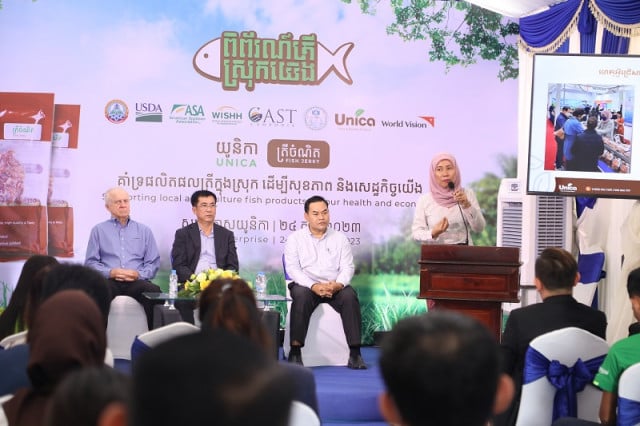 February 24, 2023 2:40 PM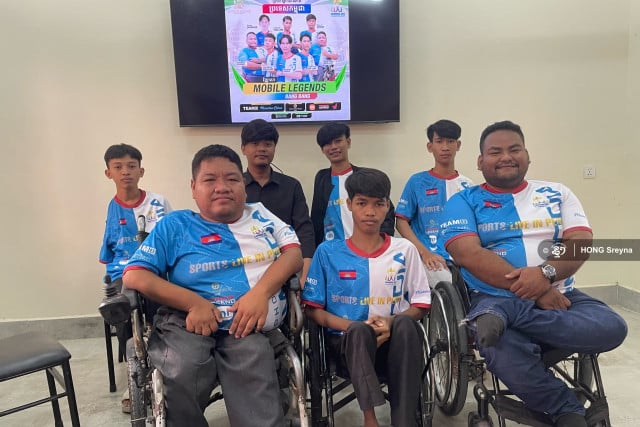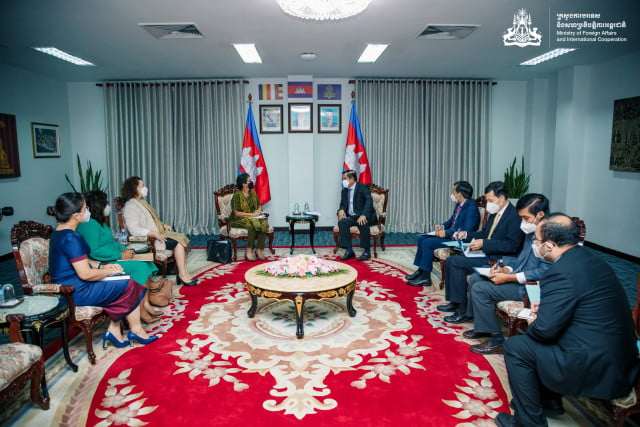 September 10, 2022 3:51 PM