Personal License Plates Pull in Millions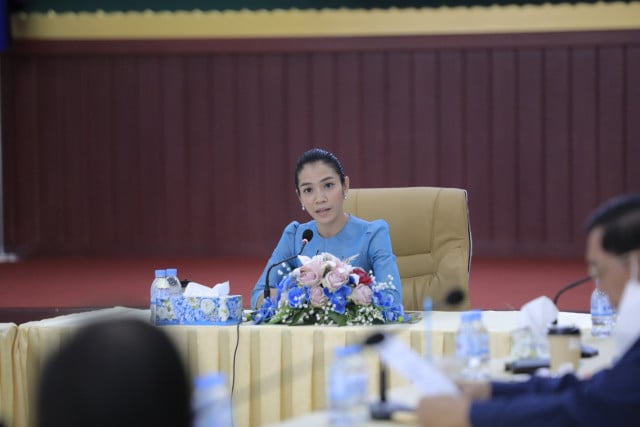 PHNOM PENH – Special and personalized license plates have brought about $10 million in government revenue in the first half of 2022, up 25 percent on the same period in 2021.
The Ministry of Public Works and Transport said the sale of plates with personalized Cambodian numbers rose 18 percent to 3,271, earning 21,365,407,000 riel, or about $5 million.
Special license plate sales amounted to 16,495, bringing in 19,275,780,400 riel or just under $5 million, an increase of 32 percent on the same period.
The figures were released during a meeting to review the progress of the plate sales on July 11 led by Koy Sodany, the ministry Secretary of State.
Personalized plates are printed with "Kampuchea" in Khmer script at the top and "Cambodia" in English at the bottom. They contain from one to eight Latin numbers or letters printed in the middle. The right side of the personalized license plate also has a QR code with vehicle information.
The special plate has the word "Phnom Penh" or the name of a province issued in the Khmer language at the top and in Latin at the bottom. The plate begins with one class digit, which depends on the type of vehicle and followed by one or two Latin letters and four digits.
Related Articles