Phare Ponleu Selpak Wins Int'l Business Awards for its 24-Hour Circus Show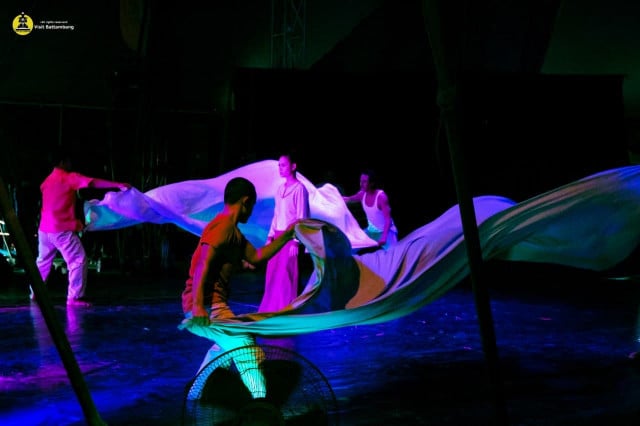 Michelle Vachon
May 6, 2021 12:35 PM
After reeling from a year devoid of tourists due to the pandemic, Phare Ponleu Selpak has kicked off 2021 with a determination that has now been recognized internationally.
PHNOM PENH--The NGO Phare Ponleu Selpak has obtained the Gold Hermes Creative Awards for Special Events in recognition of their 24-hour live circus show that was broadcast online in March 2021 to raise funds for its programs.
According to a press release, Phare had also won the Gold Stevie in Innovation in Non-Profit and NGO Events category as well as the Silver Stevie in Innovation in Communications category, competing against participants from 29 Asia Pacific countries.
On March 7 and 8, 2021, the NGO and artists from Phare the Circus—the social enterprise arm of the NGO in Siem Reap City—put on a 24-hour, 10-minute and 30-second show to establish a Guinness World Record. As Phare explained, Guinness judges are expected to take months before making a decision, having to go through the information submitted, including video, photos and witness statements.
In the meantime, said Osman Khawaja, executive director of Phare Ponleu Selpak, "the amount of effort and energy that went into it…seemed to deserve more attention.
"What it took to accomplish that," he said. "The teams that did an incredible job to have a production running for 24 hours, making all the changes, from the set changes to the music, the technical work: It was unbelievable. So, I think the teams deserved additional recognition."
Which led Phare to apply for these awards, he said.
Phare competed against more than 900 organizations from 29 countries in the Asia Pacific Region for the Stevie Awards 2021, they said.
"It is amazing that a non-profit organization can organize such a grand event," said one of the Stevie awards' judges in the press release. "And what's more, the way it was organized was really out-of-the-box! Well done to Phare and please continue to educate… disadvantaged children."
Phare competed against remarkable projects to win these awards, said Maggie Gallagher, president of the Stevie Awards.
"The organizations that won this year have demonstrated that they have continued to innovate and succeed despite the COVID-19 pandemic, and we applaud them for their perseverance and creativity," she said.
Located in Anh Chanh Village on the outskirts of Battambang City, Phare has run free arts-training programs for poor Cambodians since 1994. Over the years, its circus artists have been invited to perform on several continents.
Phare the Cambodian Circus in Siem Reap City is a social enterprise whose profits generated through circus performances go to support Phare the NGO in Battambang City as well as hires artists trained at Phare the NGO. However, few performances have been held since early 2020 due to the pandemic.
Related Articles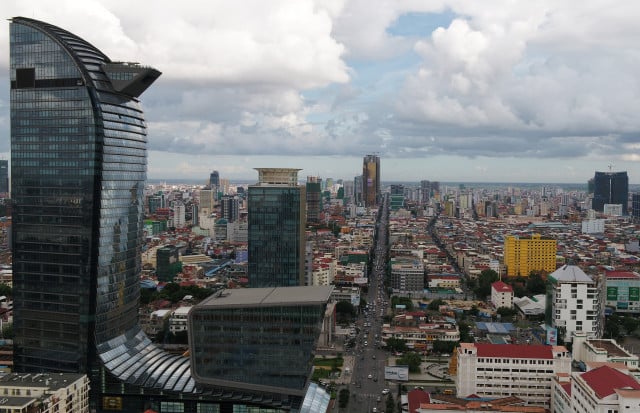 November 27, 2021 12:35 PM