Philippines Won't Become Military Staging Post: Marcos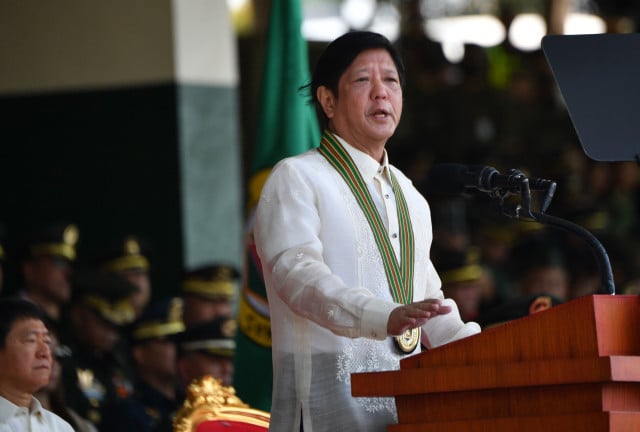 Manila, Philippines -- President Ferdinand Marcos said his government would not allow the Philippines to become a "staging post" for military action ahead of a meeting with US President Joe Biden on Monday.
Manila recently granted Washington access to more Filipino military bases as the allies seek to counter China's growing assertiveness in the region and its sweeping claims over disputed waters, islands and shoals.
"We will not encourage any provocative action that will involve the Philippines by any other country," Marcos told reporters Sunday aboard a plane en route to Washington.
"We will not allow the Philippines to be used as a staging post for any kind of military action."
Marcos's visit comes after the United States called on China to stop "provocative and unsafe conduct" in the contested South China Sea following a near-collision with a Philippine coast guard vessel.
"We call upon Beijing to desist from its provocative and unsafe conduct," US State Department spokesman Matthew Miller said on Saturday, adding that any attack on Philippine armed forces would trigger a US response. Manila and Washington are bound by a 1951 mutual defence pact.
The April 23 incident was "a near-crash and that ... can cause casualties on both sides," Marcos said on the flight, according to a statement by the Philippine presidential palace.
"That's exactly what we want to avoid."
The Philippine leader urged China to follow through on his agreement with President Xi Jinping, reached earlier this year in Beijing, to set up a "direct communication mechanism" on issues involving overlapping claims in the South China Sea.
While Manila has formed its team, Beijing has yet to do the same, Marcos said.
Beijing claims sovereignty over almost the entire South China Sea, ignoring an international court ruling that its assertion has no legal basis.
Marcos has said he will not let China trample on the Philippines' rights in the sea, and has gravitated towards the United States as he seeks to strengthen defence ties.
Last month, the Philippines identified four military bases -- in addition to five existing sites -- to which US forces will have access, including one near the disputed Spratly Islands and two facing Taiwan.
© Agence France-Presse
Related Articles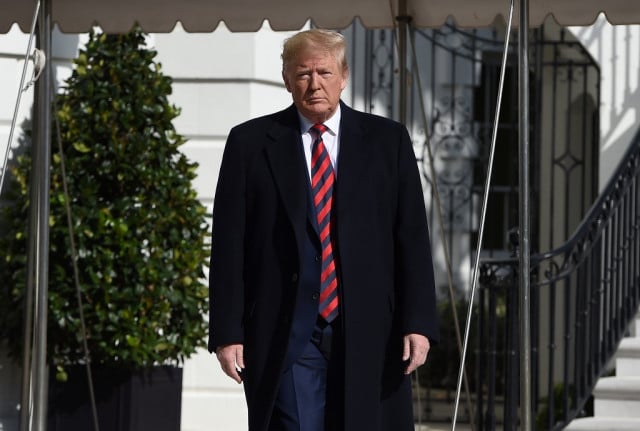 November 10, 2019 3:14 AM