Phnom Chrab Trey Ksant Protected Area's First Female Community Leader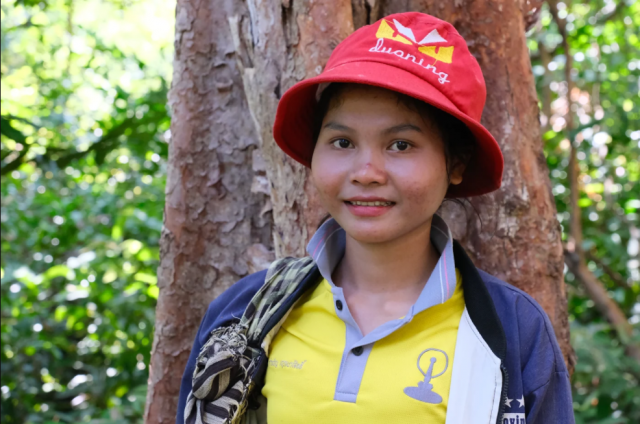 With a keen focus on conservation, Met Malen aims to develop an eco-tourism site that her community can benefit from in Preah Vihear's protected ar
PHNOM PENH--Met Malen, 21, has become the first female community leader in the Phnom Chreab Trey Ksant protected area of Prey Lang Wildlife Sanctuary in Preah Vihear Province's Chey Sen District.
Despite not having had much access to education, Malen said she is committed to protecting and conserving natural biodiversity for her community.
Born and raised in Chrach Village, Chrach Commune, Chey San District, Preah Vihear Province, Malen dropped out of eighth grade in 2018 and was selected to lead the Phnom Chreab Trey Ksant protected area community when she was just 18 years old.
"I patrol the forest three to five times a month," Malen said. "Each time, I walk for 10 kilometers at least, from dusk till dawn. Some days, I sleep in the forest."
She has found it easy cooperating with villagers, authorities and other stakeholders, despite being relatively young and inexperienced when she began, but is already making gains on her plan to turn Phnom Chreab Trey Ksant into an attractive eco-tourism site that she hopes her community will benefit from.
The Phnom Chreab Trey Ksant protected area covers an area of more than 13,000 hectares in Preah Vihear Province and is scattered with mountains, no less than nine waterfalls and a wide range of wildlife.
Seeing the potential of the area, Malen committed herself to spreading awareness about the importance of conserving natural resources and developing her community into an eco-tourism site in the future.
"I want to see people in the community enjoy nature and understand more about natural resource conservation," Malen said, adding she has succeeded in preventing some forest crimes and deforestation in protected areas.
Malen has spent hours working to help her community understand the value of the forest, particularly in relation to their desire to cut down trees to make way for more farmland.
"I enjoy doing these things because I want to conserve our forests for the next generation," she said. "In particular, I want to continue developing the community."
She's already won many fans for her approach to conservation. Ka Len, a resident of the community, is one of them.
"Although Malen is the youngest in the community, she has done a good job in facilitating the community, patrolling the forest, and trying to explain the value of natural resources to the community," Len said, adding that she has proven resilient in the face of criticism and has learnt to work with the community in ways they appreciate.
The Phnom Chreab Trey Ksant protected area of Prey Lang Wildness Sanctuary was officially recognized by the Ministry of Environment on March 5, 2019. The recognition came one year after Met Malen was selected as the community leader in 2018.
Additional reporting by Teng Yalirozy
Related Articles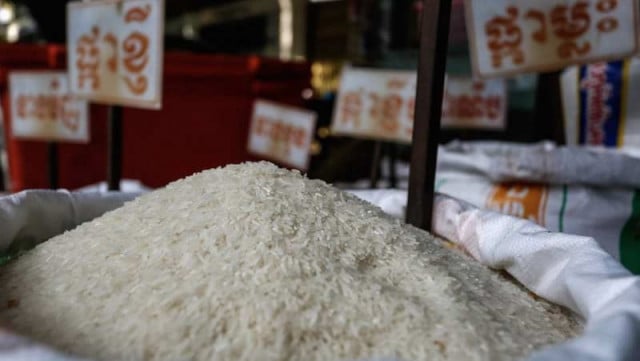 February 2, 2021 10:12 AM